Nalini Moti Sadhu is better known as the owner Chef at Matamaal Restaurant. "Matamaal", is a modest-sized restaurant that has a full-sized Shikara inside and is run by a hospitable Kashmiri couple. Surinder Sadhu and Nalini Moti Sadhu, are both originally from the summer capital Srinagar, Kashmir. The place is full of taste and treasure.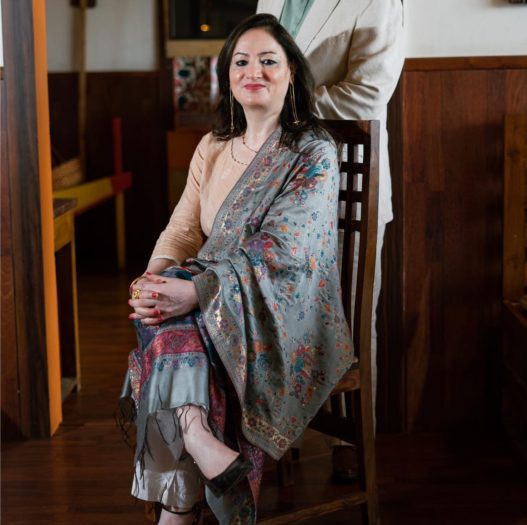 In her interview with Women Fitness, Nalini talks about the motivation behind starting the restaurant, according to her "Kashmiri pandit cuisine was lesser known to people outside of Kashmir. When we left our roots and came to Delhi, we found that no restaurants were serving authentic Kashmiri cuisine. Not even in Kashmir. We wanted to create a space where people could come together and
revive the traditions of Kashmir. A space where people could experience Kashmiri culture, right
from college-going youth to elderly people. The vision has always been to give that social space
to people where they could sit, chit-chat, and exchange thoughts over Kashmiri cuisine, bringing
back the old days and also giving exposure and awareness of this culture to newer generations
who might have missed out on these traditional and organic ways of socializing."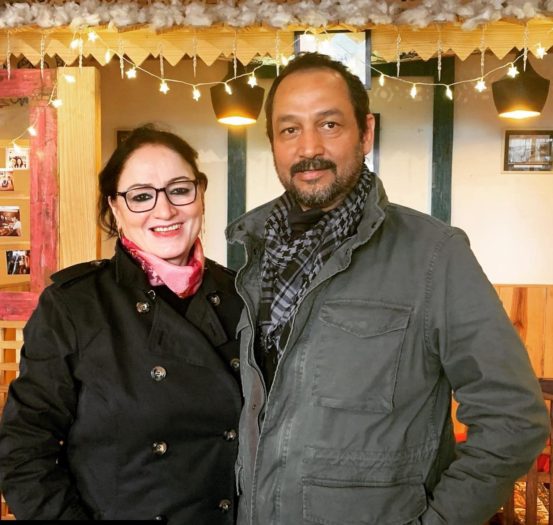 Nalini & her husband, Surinder Sadhu are proud of the fact that Matamaal has received the Times food nightlife award in 2017, 2019, 2021, and 2022 and recognition as the best restaurant to showcase
Kashmiri cuisine.
5 Recipes from the House of Matamaal

Paneer Kaliya- A Dish For Fasts & Feasts
This is a dish born out of experience and instincts. The bright yellow colour is what makes the
dish so stunning."Despite being a much-coveted dish at every feast, Paneer Kaliya is also a
soothing balm for those who are unwell. The curry of a Kaliya is easy on the gut and light on oil
and spices.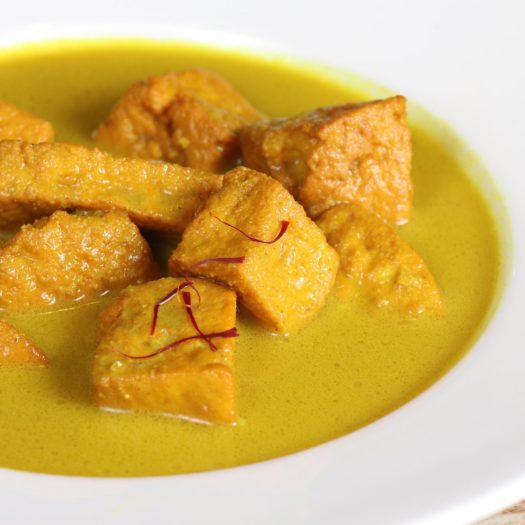 Ingredients:
Paneer (Cottage Cheese): 200 grams
Saunf (Fennel powder): 1 tablespoon
Sounth: Half teaspoon
Turmeric powder: 1 teaspoon
Mustard oil: 2 tablespoons
Heeng: A pinch
Cloves: 2 pods
Green cardamom: 2 pods (slightly pounded)
Black cardamom: 1 pod
Bay leaves (Tej Patta): 2
Garam masala: Half teaspoon
Milk: Half cup

Procedure:
Part 1
Cut the paneer into small cubes.
Take about 3/4 cup of hot water in a bowl.
Add turmeric to the water and keep aside.
Pan fry or deep fry paneer to a light brown colour.
Lower the fried paneer into the bowl of warm water.

Part 2
Heat the mustard oil to a smoking point.
Allow it to cool a bit, so the spices don't burn.
Add hing and other whole spices till the oil becomes fragrant.
Add paneer and the soaking water.
To this, add saunf, sounth, and salt to taste.
Cover and let it simmer for 7 to 10 minutes.
Add milk and let it simmer for another 3 minutes.
Turn off the heat, sprinkle garam masala, and stir.
Garnish with saffron and serve.

Pro tip: Make sure the paneer doesn't stick to the pan/kadhai while frying. Nalini shares, "I don't know the
reason behind this but paneer sticking to the kadhai was considered inauspicious in Kashmir! So, make
sure the oil is at the right temperature to avoid this faux pas."