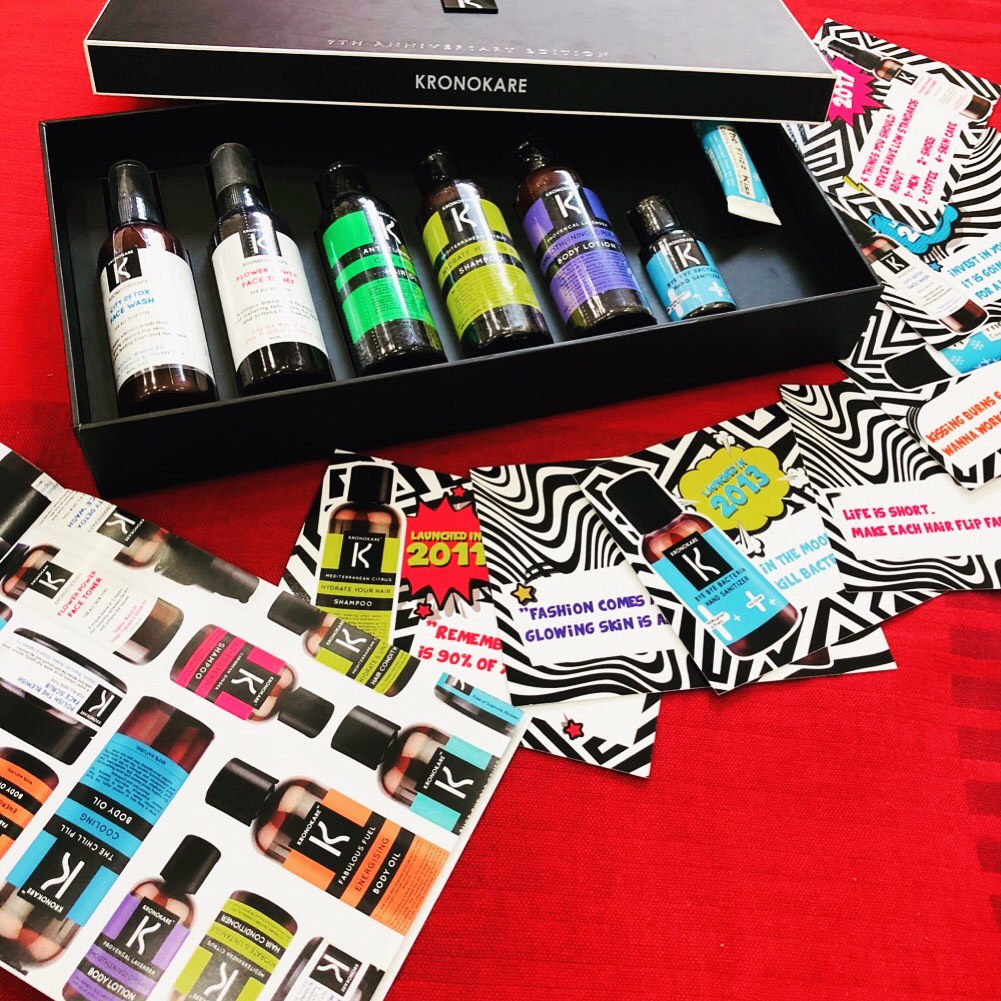 The Pollu-fight range is a pioneer product range by Kronokare, which forms a polysaccharide matrix (protective screen) over face or hair and stops toxic pollutant particles from penetrating skin pores and damaging both hair and skin. Both the Pollu-Fight skincare and Pollu-Fight haircare, have their own working mechanisms, suitable for overall flawlessness.
Pollu-Fight skincare range
Kronokare has launched their Pollu-Fight skincare range with an objective to be on skin's side and solve terrible pollution woes. The Pollu-Fight skincare range enables skin to defend against toxins. It's not possible to live in a pollution-free vacuum and stop living and working.
Pollu-Fight skincare range makes barrier to the three kinds of pollution stresses due to its matrix-forming characteristics:
a) Atmospheric (carbon particles, particulate matter and heavy metals)
b) Harmful UV rays
c) Domestic (chemicals)
The Pollu-Fight skincare range empowers users with protection from the toxic contamination, and have a supple, glowing, and healthy skin.
Why it works
Enriched with the goodness of active charcoal and pure peppermint oil, Pollu-Fight skincare range is Kronokare's offering to protect and heal skin.
Pure peppermint oil is nature's blessing as far as skincare is concerned. It has cooling properties, helps minimize acne, and brightens skin. It is nature's solution to a scrub and is an exceptional toner, as it eliminates dead skin cells and nurtures skin regeneration. This magical oil heals redness, purifies, refreshes, and calms the skin.
Activated Charcoal is a natural boon for optimum skincare. It removes blackheads, cleans acne marks and scars, purges skin of pollutants, mildly exfoliates, and balances oily skin. It deeply detoxifies and intensely cleanses.
This is a winning combination to fight pollution, and we derive immense satisfaction in creating the range with the amalgamation of these beauties of nature!
Pollu-Fight skincare range consists of
Pollu-Fight Charcoal Face Wash: first step towards a clean face
Pollu-Fight Charcoal Face Scrub: gentle exfoliator with quartz beads
Pollu-Fight Charcoal Face Pack: finish face care with soothing relaxation
Pollu-Fight Charcoal Scrubbing Bathing Bar: scrub away dead skin cells to reveal smooth, soft body skin.
Pollu-Fight haircare range
A healthy scalp and lustrous hair is everyone's deepest desire. Pollu-Fight haircare range has been created by Kronokare with a view to equip patrons to realize that wish. It contains the benefit of natural components that not only heal all kinds of scalp and hair problems, but also help in acquiring nourished and glossy hair.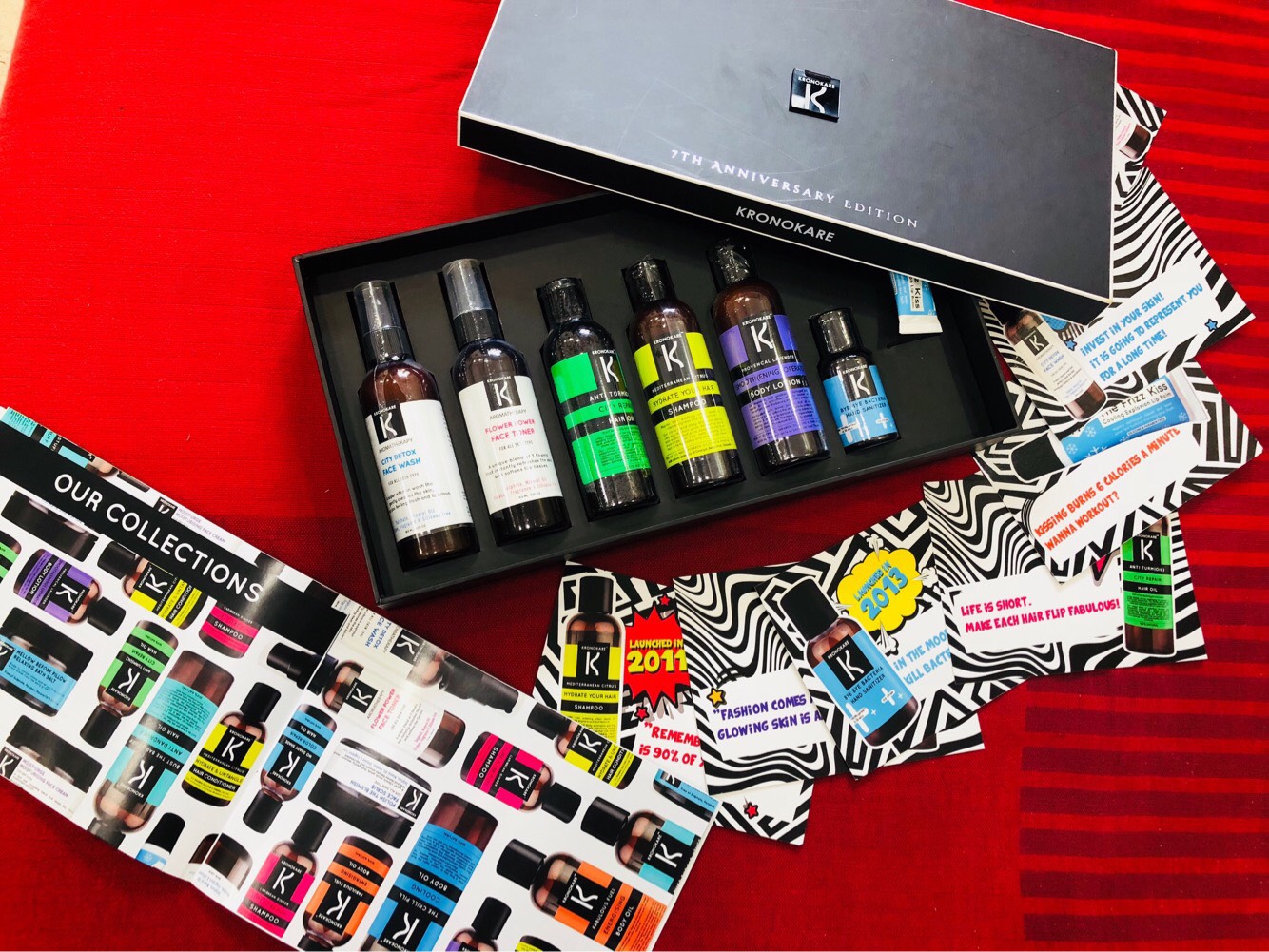 Pollu-Fight Haircare range creates a transparent and natural barrier against pollution and successfully reduces the particles covering on the hair. It:
a) Has an invisible film of glucose forms over hair that protects it from pollutants
b) Is boosted with vital nutrients and active vitamins to nurtures, soothes, and restructures hair fibres. This makes the hair shiny, hydrated, and soft
c) Strengthens the hair
How it works
Step 1 – Nourish
City Repair Hair Oil (For Damaged Hair)
Growth Boosting Hair Oil (For Hair Growth/ Hair Fall)
Colour Repair Hair Oil (for Coloured hair)
Anti-Dandruff Hair Oil (For dandruff)
Step 2 – Cleanse
Caribbean Ginger Shampoo (Oily Hair)
Mediterranean Citrus Shampoo (Dry Hair)
Provencal Lavender Shampoo (Damaged Hair)
Step 3 – Condition
Caribbean Ginger Hair Conditioner
Mediterranean Hair Conditioner
Provencal Lavender Hair Conditioner
Step 4 – Protect
Pollu-Fight Hair spray: Spray directly over clean and dry hair, before stepping out of the house/office/interiors. Can be used before ironing or any kind of styling. Allow it to dry in a minute and step out.
This new skincare and haircare range is available at kronokare.com. Grab your products today and you won't be disappointed!