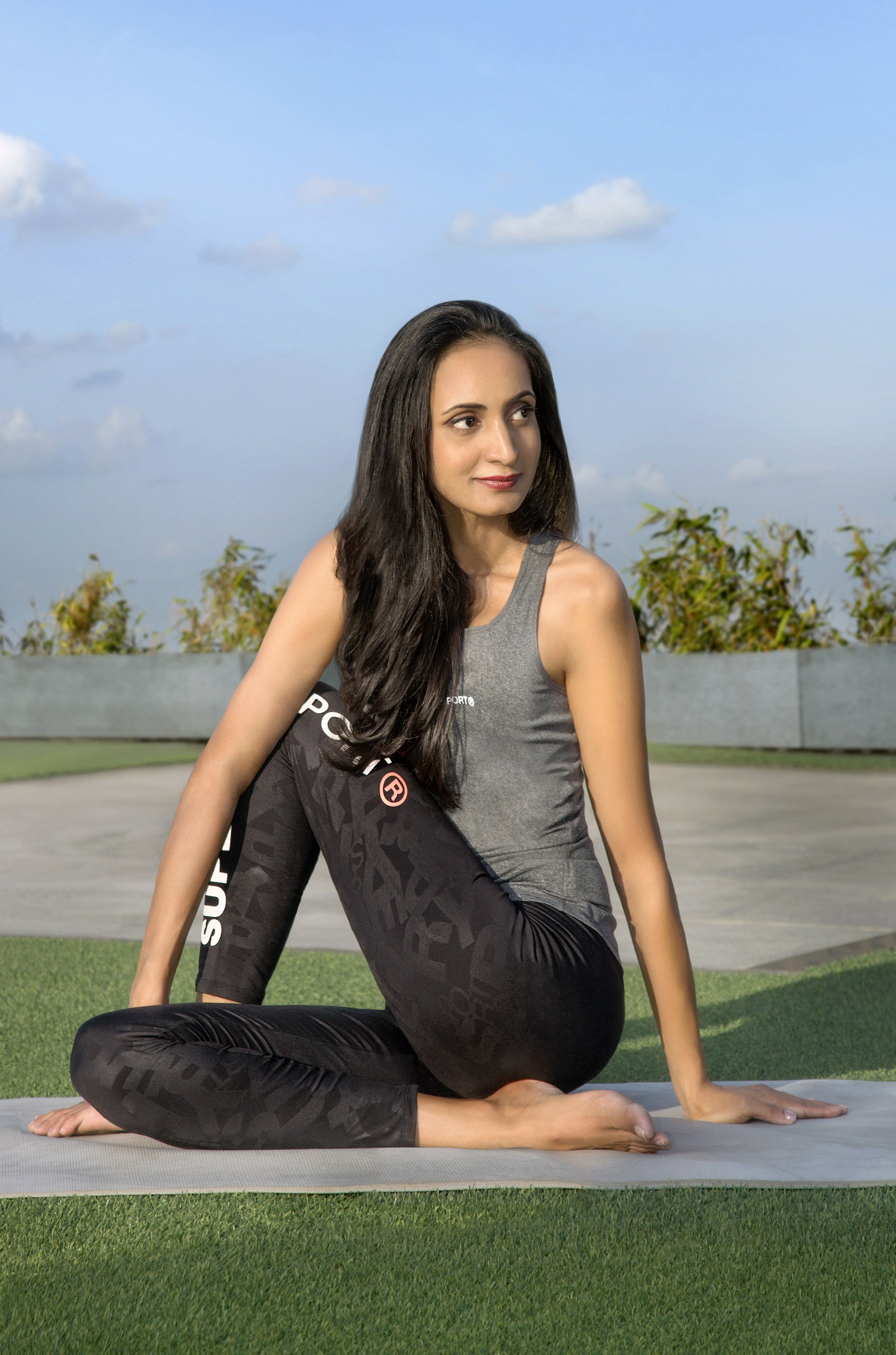 Tanya Dhar is the face and voice behind Luxury Lifestyle Blog Urban Diaries. Bringing to you a weekly dose of fitness motivation, sartorial musings, inspiration for effortless entertaining/home design, living a healthful and mindful lifestyle, wanderlust and much more; Urban Diaries is a cross-cultural platform that aims to inspire with a distinctive combination of shared aesthetics and interests.
In the time of bloggers and influencers, lets check out how this wonder woman is creating a niche for herself, in an candid chat with Namita Nayyar, President Women Fitness.
Ms. Namita Nayyar:
Starting off as a founder of Urban Diaries, you are a successful luxury lifestyle influencer. Tell us more about how the idea came up? What were the factors that led to starting it?
Ms. Tanya Dhar:
Urban Diaries is my labour of love. Fitness and fashion intrigued me early in life and travel followed closely on their footsteps. My first lick of the fashion world was in my early teens when I started modelling. It continued till my college years and even though my decisions took me on a different path, my passion for fitness and fashion never really died. So when my husband, Vikram casually mentioned about 3 years ago that I should become a fashion and lifestyle blogger, I knew I had to do something about it.
In 2016, Urban Diaries was born ~ a creative platform where I could share my experiences, a means through which I could brighten up the day for others, a pragmatic window through which I could dole out my thoughts and viewpoints to a larger audience. With time, passion turned into a business venture and now I have my hands full of new thoughts for upcoming posts, photography ideas, and business meetings. Things have gradually fallen in place, and I am exhilarated and look forward to the next phase of my journey as an influencer.
My blog has slowly evolved to cover luxury and lifestyle. It unfolds stories of my imaginations, and how I see and view the world. I am inspired a lot by the things happening around me but the true essence of my blog lies in authenticity and transparency ~ two words that seem to be nonchalantly flung into conversations more often today than before. For me, these are the pillars on which Urban Diaries rests; principles that have been a part of my life long before this blog existed in the form of an online script.
This interview is exclusive and taken by Namita Nayyar, President womenfitness.org and should not be reproduced, copied or hosted in part or full anywhere without an express permission.
All Written Content Copyright © 2018 Women Fitness Org