Lakshmi Manchu is an Indian actress, producer, and television presenter who works in Telugu cinema and worked in American television. The daughter of actor Mohan Babu, Manchu holds a bachelor's degree in Theatre from Oklahoma City University.
Having started her career at the age of 4, Manchu has been in 20 feature films in India and a few minor television roles in the U.S. She co-owns Sree Lakshmi Prasanna Pictures along with her family members, a production company that has produced fifty-six feature films to date.
Women Fitness India gets in a candid chat with Lakshmi Manchu this International Yoga Day on Yoga, Movies, and her journey exclusively in our digital edit!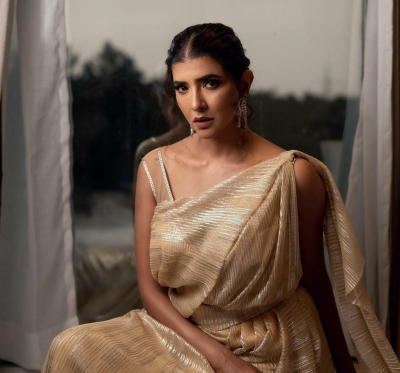 Ms. Namita Nayyar
Lakshmi, being born and growing up in a family that has its roots in the entertainment industry was being an actor always a dream since childhood? Share your earliest experience on sets
Ms. Lakshmi Manchu
Yes, being an actor was a dream I saw when I was 5 or 6 years old, but took about 20 years to talk about it, I was too shy to talk about it. My earliest memory of the sets would be having "Dum- Idli", it is like a concoction of idli and chutneys. It's usually made a movie set, so I remember going there and having it. Also, I have this memory of my father using the reflector while shooting it was really difficult.
FULL INTERVIEW ON NEXT PAGE!
This interview is exclusive and taken by Namita Nayyar, President of womenfitness.org, and should not be reproduced, copied, or hosted in part or full anywhere without express permission.
All Written Content Copyright © 2022 Women Fitness Org