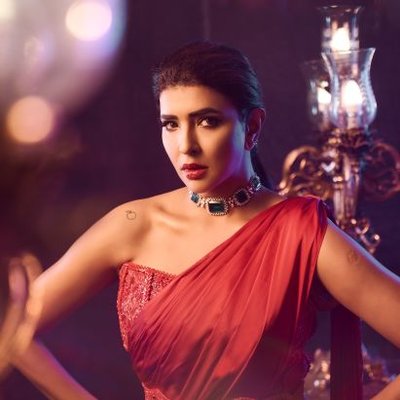 Ms. Namita Nayyar
With International Yoga Day around the corner, please talk about how yoga plays a role in your life and has it aid in improving your overall wellness
Ms. Lakshmi Manchu
Yoga, had brought a kind of joy I never experienced before which was within me, It is just magic and science that has been passed down from our ancestors and this is something we should be grateful for, it's amazing and a miracle and if you haven't started doing yoga yet then you are missing out on something amazing.
Ms. Namita Nayyar
There is always a comparison between the south film industry and Bollywood, what is your take on the same, also do you plan to do any projects in Bollywood in the future?
Ms. Lakshmi Manchu
Well, people do compare I have done Bollywood and Hollywood as well, so it doesn't bother me which wood if I am working that is what is important to me. I wish to do a film in Korean if that's possible.
Ms. Namita Nayyar
Lastly, talk about your upcoming projects on OTT and screens as well?
Ms. Lakshmi Manchu
Well, I have 3 Telugu movies, 1 Malayalam movie, and 1 Tamil film, so this year is packed I am also really grateful to have worked with Manmohan sir, also I finally got a chance to work with my Dad, and play a cop on screen, Besides that, I am also doing a chapstick comedy with 5 other women.
Know More About Lakshmi Manchu
This interview is exclusive and taken by Namita Nayyar, President of womenfitness.org, and should not be reproduced, copied, or hosted in part or full anywhere without express permission.