The perfect lip shade for your skin tone can enhance your overall look and make your features stand out. Indian skin tones encompass a wide range of undertones, from cool to warm, and even neutral.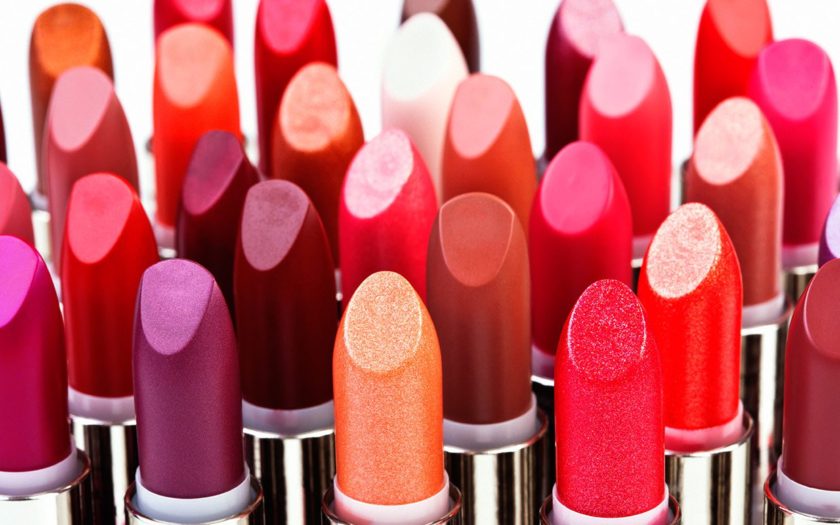 Steps to Choosing the Perfect Lip Shade
Here are some steps to help you find the right lipstick shade that complements your skin tone:
Determine your skin tone:
The first step is to identify your skin tone. Skin tones are generally classified as cool, warm, or neutral. As with any skin tone, identifying your undertone is also crucial. Most Indian skin tones fall under the warm category, but there are also those with cool or neutral undertones.
Note: Use the vein and jewelry tests to help determine your undertone.
Cool undertones: Look for hints of pink, red, or blue in your skin. Veins on your wrist may appear bluish, and silver jewelry tends to look better on you.
Warm undertones: Look for yellow, peach, or golden hints in your skin. Veins on your wrist may appear greenish, and gold jewelry tends to look better on you.
Neutral undertones: You have a mix of warm and cool undertones, and you may find that both silver and gold jewelry looks good on you.
Choosing lipstick shades for cool undertones:
Go for lipsticks with blue or purple undertones. Shades like berry, plum, cherry, mauve, and cool-toned reds will work for you.
Choosing lipstick shades for warm undertones:
Opt for lipsticks with warm, golden, or orange undertones. Look for shades like coral, peach, terracotta, warm reds, and coppery browns.
Choosing lipstick shades for neutral undertones:
Lucky you, you have more versatility! Many lipstick shades will likely complement your skin tone.
Experiment with various shades to see what you like best.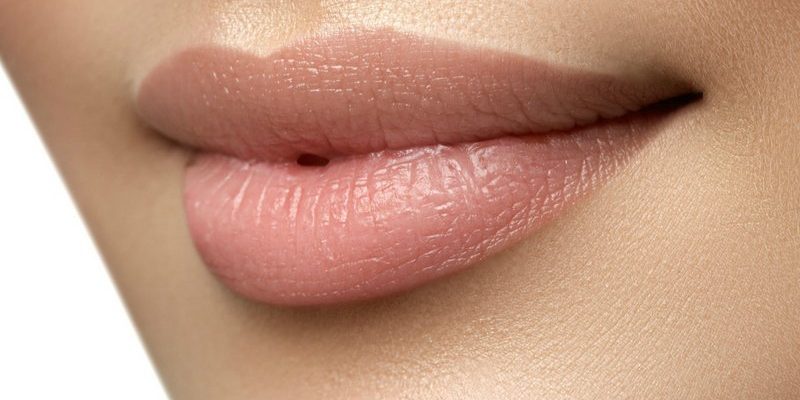 Consider your natural lip color:
Your natural lip color can also influence how a lipstick shade appears on your lips. If you have pigmented lips, the natural hue might affect the lipstick's true color. To neutralize your lip color, apply foundation or concealer on your lips before trying the lipstick.
The occasion and makeup look:
Consider the overall makeup look you want to achieve. Some shades may be more suitable for everyday wear, while others are better for special events or evening looks. Daytime and casual looks may call for more natural or muted shades, while evenings and special events may allow for bolder, statement lip colors.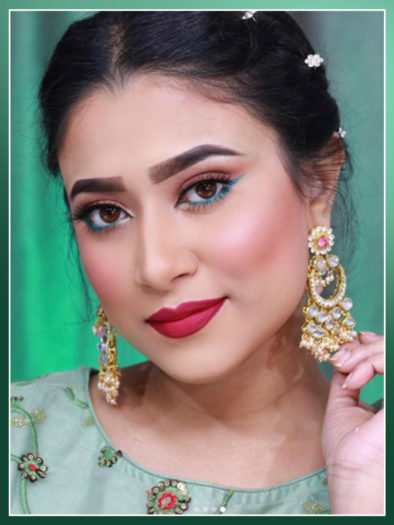 Embrace cultural influences:
Indian culture embraces a rich tapestry of colors. Don't be afraid to experiment with traditional Indian lip colors like deep reds, maroons, and even bold pinks, as they can complement Indian skin tones beautifully.
Test on Lips:
If possible, try the lipstick on your lips before purchasing it. Many stores offer testers or makeup counters where you can try products. Applying the lipstick on your lips allows you to see how it interacts with your natural lip color and overall face.
Natural Light:
Try to evaluate lip colors in natural light, as artificial lighting in stores can alter the appearance of shades. Step outside the store if needed to get a better idea of how the lipstick looks in different lighting conditions.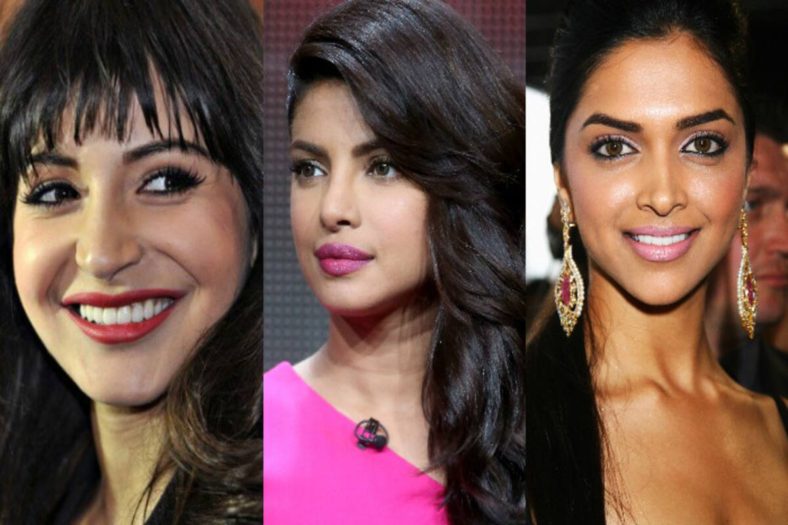 Ask for Advice:
Don't hesitate to seek advice from makeup artists or beauty consultants at makeup stores. They can guide you based on their expertise and knowledge of different lipstick shades and skin tones.
Online Tools:
Some beauty websites or apps offer virtual try-on features where you can upload a photo of yourself and see how different lip colors look on your face. While not consistently perfectly accurate, these tools can provide a rough idea.
Ultimately, the most crucial factor is how you feel wearing the lip color. If you love a particular shade and feel confident and beautiful when wearing it, that's a great indicator that it looks good on you!
Remember that makeup is a form of self-expression, and there are no strict rules. Feel free to experiment with different lip colors to find what makes you feel fabulous.