The International Agency for the Prevention of Blindness (IAPB) has revealed #LoveYourEyes as the theme of World Sight Day 2021, due to be held on 14 October. On this World Sight Day, book an eye test, an exam, or a screening to check the wellbeing of your eyes. Pledge this test as a part of our Everyone Counts initiative. The aim is to remind the world that everyone counts to demonstrate the importance of taking care of their own eyes.
Unoperated cataracts and uncorrected refractive error are the leading causes of vision impairment. Other causes such as age-related macular degeneration, glaucoma, diabetic retinopathy, infectious diseases of the eye, and trauma, however, cannot be ignored and need to be addressed.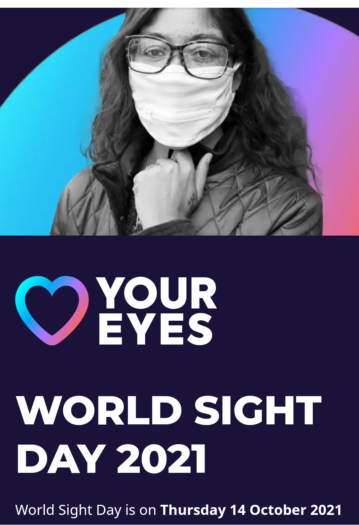 The 4Ps to Love Your Eyes
Prevent:
Many eye diseases can be prevented by adopting a healthy lifestyle. A healthy lifestyle is all about eating healthy and adopting healthy habits.
Lead a healthy lifestyle by
Cutting down on smoking, drinking
Maintaining a healthy weight through healthy eating and exercising
Maintaining normal blood sugar, blood pressure, and cholesterol levels
Protect:
While leading a healthy lifestyle can help you prevent several eye diseases it is equally important to protect and take care of your eyes. The risk ranges from severe sunlight, workplace accidents to prolonged exposure to screens at homes.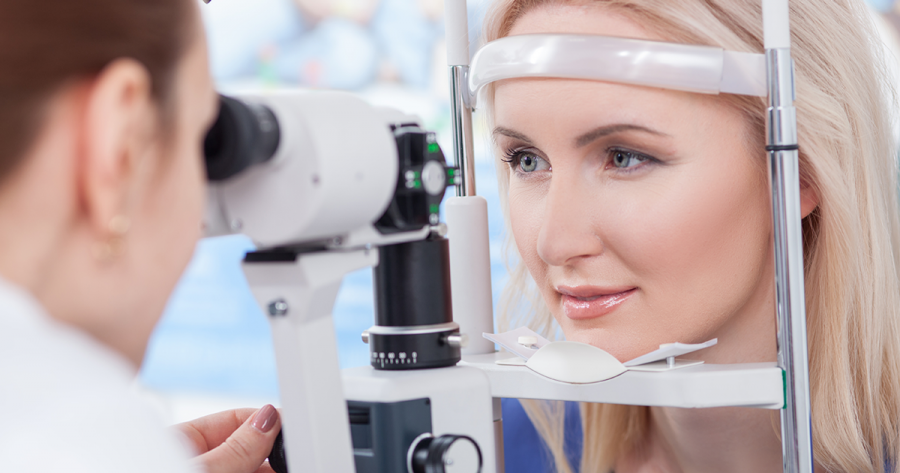 So what can you do to protect your eyes?
Protective Eye Wear: It is important to protect our eyes from harmful radiations like the Ultraviolet rays emitted by the sun. Using good quality sunglasses is the simplest step we can take towards protecting our eyes from such harmful radiations when we step out of the house. A healthy workplace is important for your eyes too. If you are among those where work exposes you to hazardous chemicals, radiations, flying particles, and excessive heat, you must use protective eyewear as recommended by occupational standards and guidelines.
Clean out your cosmetics: It is essential to maintain good care and cleaning regimen with the use of make-up and eye cosmetics as these can induce issues such as dryness of the ocular surface to allergic reactions. We recommend the fair use of cosmetics in consultation with your eye care professional.
Work in a body-friendly way: Now that the use of gadgets has become an integral part of all our lives, it is important to cut down on screen time and take regular breaks to avoid symptoms such as eye strain, headache, dryness of eyes, and musculoskeletal issues, all of which come under what is referred to as computer vision syndrome or digital eye strain.
Preserve
Plan for—and get—a regular comprehensive eye examination. A comprehensive eye examination will ensure that your eye care practitioner obtains a detailed medical history and family history to understand your risk factors, followed by checking your vision, eye power, and eye health by instilling dilating eye drops.
Prioritize:
Ensure eye examinations become a part of your routine medical examination.
Consider "Love your eyes" as a life's mission and educate your family, loved ones, and community regarding the importance of eyes and vision