Maternity clothes are designed specifically for the comfort and needs of pregnant women. They are clothes made with soft, breathable, and stretchy fabrics that accommodate a growing belly, breasts, and hips. They are supportive, comfortable, flexible, and functional.
Right time to buy maternity clothes? When your clothes feel tight or uncomfortable during pregnancy, it's time to switch to maternity clothes. For most pregnant women, it's the end of the first trimester or the beginning of the second trimester, which is around 12 to 16 weeks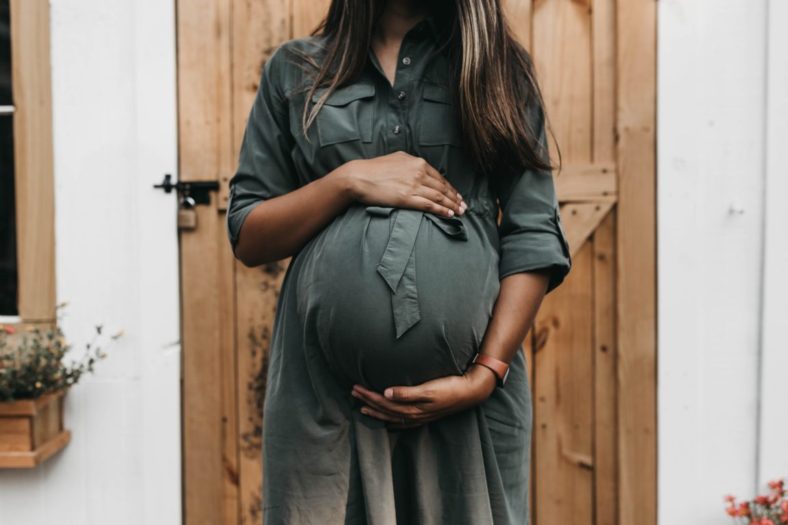 Why Buy Maternity Clothing in place of oversized Regular Clothes? Answered!
Pregnancy clothes are designed to accommodate the constantly changing pregnant body and growing baby bump the quality which regular clothes might lack. But before you go out and buy anything new, take a closer look at what's already in your closet. Oversized button-down shirts, empire-waist dresses, waterfall cardigans, and stretchy pants or skirts with a smock waist can be incorporated into the maternity wardrobe.
Reasons to opt for maternity clothing:
Stretchy and breathable fabric: Maternity wear is typically made from natural materials such as cotton and denim, with some spandex for elasticity. They can expand as the belly grows without losing their shape. As they are natural, skin-friendly, and can regulate the body temperature. Regular clothes use all sorts of fabric, from natural to synthetic, and may have less stretch.
Belly band: Maternity bottoms, such as pants and underwear, often have a 4-way stretchy belly band that covers the belly for full coverage and support. Regular pants may not have this feature, which can pressure the pregnant belly.
Sewing technique: Maternity tops, kurtas, and dresses use different sewing techniques than regular clothes. Ruching, Smocking, Godet, Placket, etc., create comfortable and functional pregnancy clothing that can adapt to a pregnant woman's changing body throughout the pregnancy.
Nursing access: Most maternity clothes are designed with easy nursing access, such as hidden zippers, drop-down, Lift-up, or button front. It allows easy and discrete breastfeeding access post-delivery. Regular clothes may not have this feature, making breastfeeding more complex after childbirth. Overall, maternity clothes provide comfort and support to the pregnant mom, while regular clothes are not designed for changing body size.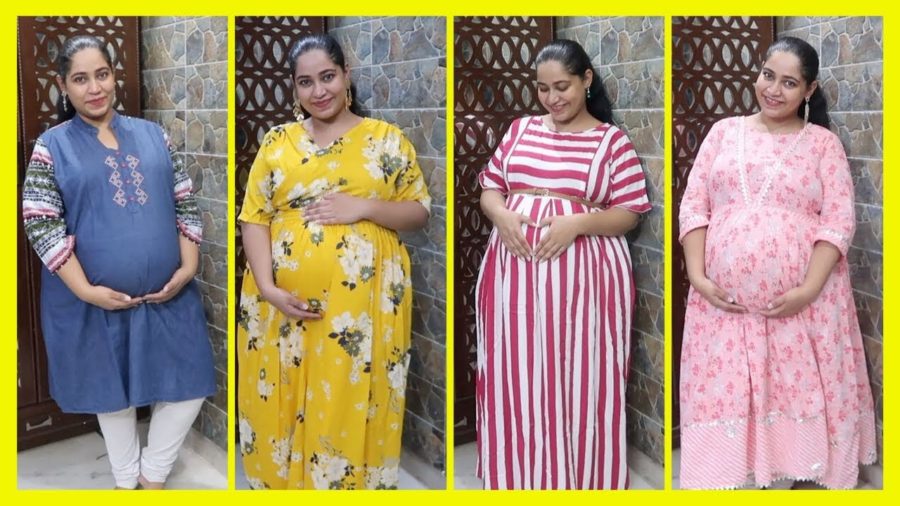 Essential pieces of maternity wear
During pregnancy, as the body goes through continuous changes, it's best to pick a few essential maternity clothing pieces that you can mix and match and add more items as required.
Maternity Undergarments– Bras and Underwear.
Maternity Leggings or Jeggings (stretchy jeans).
Basic T-shirt in neutral colours like black, white, and grey.
Top, Shirt or Kurta.
A couple of maternity dresses or maternity kurta sets.
Maternity Loungewear or maternity activewear.
Poncho, Scarf, Jacket, or Sweater – for layering.
Accessories such as bags, comfortable shoes, jewelry, and sunglasses are essential to create a statement look.

You can select the above clothing items based on your lifestyle, budget, style, and weather.