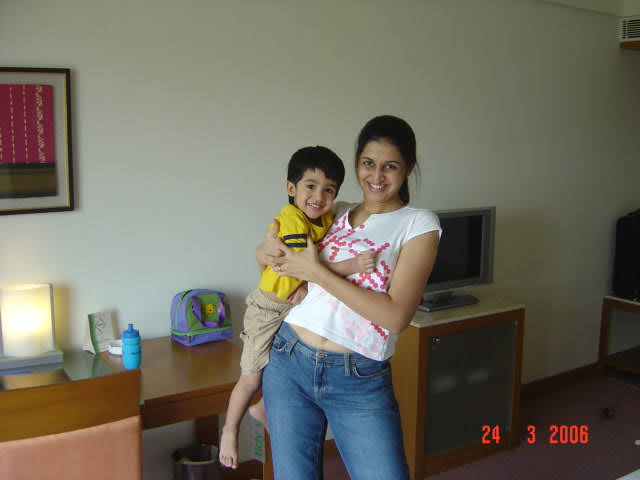 Namita Nayyar:
It was only after the birth of your second child you set out to consciously take up being a fitness instructor as a profession. 5 Challenges you faced starting off as an instructor?
Mitushi Ajmera:
I had way too many things playing against me at the start, which eventually became my strength and made me stand out.
The 5 challenges were:
Starting a fitness career at the age of 35 itself came with lots of doubts and questions, as I was competing with younger trainers. !
My back injury had me on the back foot at the start, as due to my zero experience I wasn't sure if I would be able to pull myself completely out of it. I had left it to time and my hard work. !
Being a woman was another challenge as fitness had been a male dominating field. People doubted my capability of lighting heavy. !
With 2 young children at home and the younger one being just 2 years, studying and taking sessions both were initially tough. !
Gyms and studios refused to hire me as I was a fresher, with no prior experience. So the only option I was left with was to start my own independent classes.
Namita Nayyar:
From your personal experience share 5 diet & exercise myths that need to be busted when it needs come to losing weight especially after childbirth?
Mitushi Ajmera:
Myth 1: Fancy or crash diet is the way: One can lose weight by eating usual home-cooked meals. ! Myth 2: More the exercise, the better: Exercising 4-6 hours a week is good enough. !
Myth 3: Completely avoid carbs or sugar: One can continue to have everything as long as eaten in moderation. !
Myth 4: A magical food/pill can help lose weight: There is no such magic pill that can make one lose weight, without putting in the effort. !
Myth 5: Pregnancy spoils the body: Our habits spoil our body, pregnancy has everything in it to make us gain and lose weight too, provided we listen to our body and distinguish between our needs versus wants.