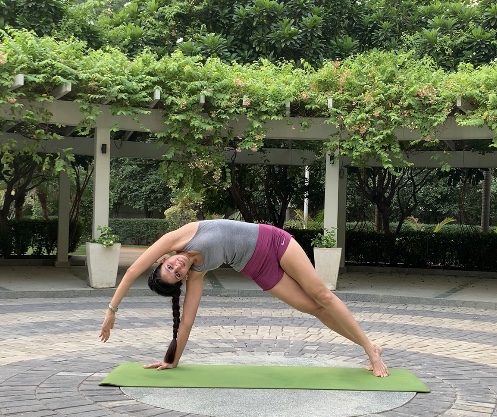 Namita Nayyar:
Your daily fitness routine? Days/week? Also kind of exercises do you work out?
Mitushi Ajmera:
I exercise 5-6 hours a week mostly. My busy day/days become my rest days.
Twice or thrice a week I do Weight Training,
once a week I do Pilates or yoga and once or twice a week I do cardio.
Namita Nayyar:
Share insight into your daily diet routine? Foods you must include? Any supplements you encourage women should take after 40.
Mitushi Ajmera:
I eat 5 meals a day.
Breakfast: A fruit, omelette, toast/roti & Milk.
Post workout/Mid-morning: Fruit/mithai, Buttermilk/protein supplement + Tea.
Lunch: is Salad, dal, roti & subzi.
Evening Meal: Milk, eggs, toast
Supper: Tea & nuts or little khichadi
Supplements must be taken only as required. A few which I recommend, based on the person's eating & exercise habits, test reports, and other symptoms:
Omega 3 fish oil
Calcium
Vitamin D
Vitamin B 12
Iron
Vitamin C
Vitamin E
Multivitamin/Multimineral
Glucosamine or Collagens
Protein supplements