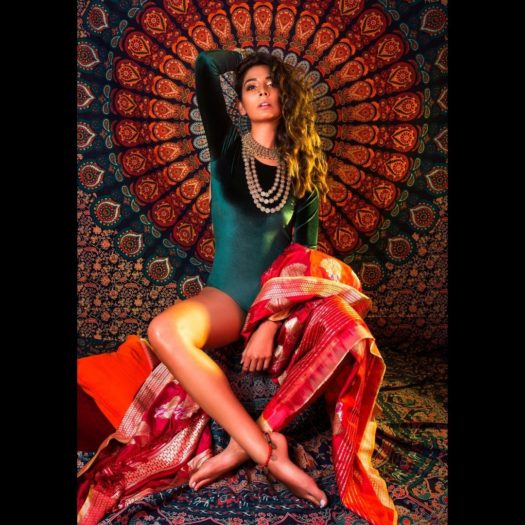 Monica Dogra is an American musician and actress of Indian origin, has acted in 7 feature films, as well as released 7 studio albums with the band Shaa'ir and func and as a solo artist. Is also a member of the judging panel of India's first English music talent show, The Stage. She has hosted Cannes lion winning music – docu series The Dewarist as well as worked on Emmy award winning Vice docu series WOMAN.
Monica is a lyricist, an actress, a singer, and pretty much the epitome of creativity. Monica Dogra has wasted no time in making her mark in the industry thanks to her acting skill and soulful voice
Women Fitness team joins Monica Dogra in a candid conversation about her love for music, acting, and much more!
Namita Nayyar:
Holding a degree from NYU in music to having some of the most melodious singles, you have done reality shows, worked in Bollywood and much more. How has your experience been and your favourite part of the journey.
Monica Dogra:
It's difficult to say what my favorite part of the journey has been. I'd like to say the present moment. I think I forgot to enjoy where I was when it was happening. I forgot to relish all the beauty of the gifts that were showing up. So, yeah, starting here and now. I like where I'm at. Right now is my favorite. I've got two shows in the pipeline, last year I was in a film called WHAT ARE THE ODDS, playing myself, my last single hit 6 million streams and charted. Now, is pretty good.