Seeking healthy body transformation calls for smart eating , a well crafted workout schedule, small goals and never ever giving up. Being plus-sized is beautiful in its own way, but the focus needs to shift towards making healthier food and lifestyle choices.
Women Fitness is here with input on 6 top actors who achieved desirable weightloss. They hold one thing in common, the fact that a regular workout routine accompanied with yoga, and following a regular diet pattern is the secret behind a healthy weight loss & a lean physique.
Celebrities Body Transformation
Zareen Khan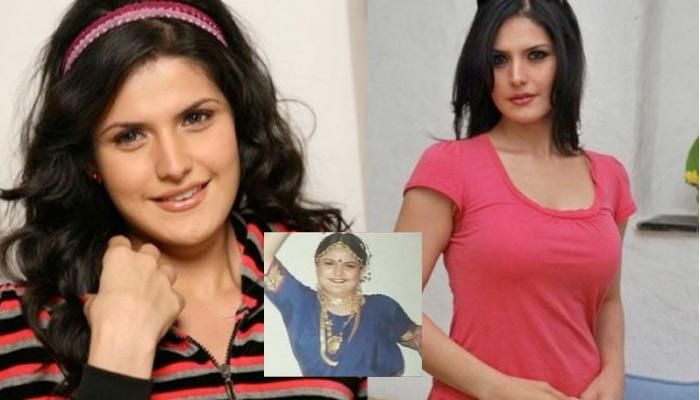 The celebrity actress with her determination, balanced diet and a trainer's routine lost considerable weight to achieve desirable body transformation. She believes that right exercise and diet is the secret to a perfect body.
In one of her interviews, she discussed her hard workout regime and how she has managed to develop the strong willpower to overcome food cravings.
The secret to her graceful body lies in:
Daily walk.
Cardio workouts like jogging, swimming and spinning.
Weight Training 3-4 times a week.
Pilates for at least an hour.
60 min yoga practice.
Loud on, do not to skip meals and go dieting. Take small meals every 2 hour which helps in increasing the metabolic rate of the body. She takes a high protein diet which contains heaps of vegetables and juices. Drinks a ton of water each day.
Keep Sweets and fried foods to minimum.
Bhumi Pednekar

The Dum Laga Ke Haisha actress won a million hearts with her inspirational transformation journey. She has lost considerable weight following a smart routine and listening to her body signals.
Walk daily as its the best therapy. She also runs works on machines, does functional training & swimming.
An avid lover of dance, Bhumi believes dance serves as a great way to do cardio, and is an incredible way to tone up if someone wants to infuse a fun element into their otherwise monotonous workout routine.
Eat multigrain roti and rajgira.
Take Aloe Vera detox drink every day.
Green Tea and Kale juice are all-time the best.
Vegetable smoothie for added nourishment.
Bhumi's Detox Water Recipe: 1 litre water + 3 cucumber + few mint leaves + 4 lemon. Refrigerate few hours to get detox water.