By Nidhi Singh, 'PCOS Club India'
'PCOS Club India' is an Instagram based community started by Nidhi Singh to create awareness about this widely spread but less talked about disorder in women.
Till date women shy away to talk about in open about this disorder probably because of the so called "stigma" attached with it. Ignorance & neglect makes it worse and women find themselves in catch 22 situation.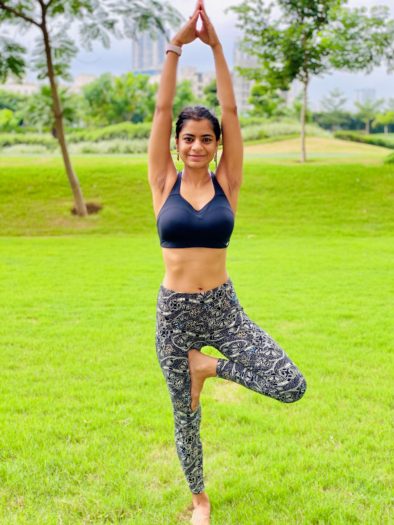 PCOS Club India, aims to empower women & bring all the resources- research backed PCOS educative content, Trusted hormone friendly products, and & PCOS health experts that could together enable women to Reverse their PCOS naturally without depending on just a hormonal pill.
In her interview with Women Fitness Nidhi shares her struggle & journey with PCOS, read on..
When did you first come to know about PCOS and what was your reaction?
I was diagnosed about 8 years back in 2013 through a gynaecologist check-up due to my delayed mensuration. I did not know what was PCOS and instantly googled what that meant!
Reading all the information on google I was even more depressed and lost. Back then I had assumed, that I will not have a normal mensuration anymore!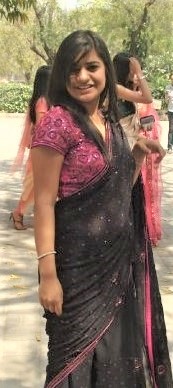 At what age you did you develop PCOS. Share your family reaction to it.

I was 23 when I was diagnosed, Now when I think about it I always had symptoms even a few years earlier when I was in college . High chance that my PCOS diagnosis could have been late due to the lack of education and awareness about PCOS at that time.
My Mother herself had come across the term PCOS for the first time, she was as clueless as me.
I felt quite alone in my journey with the birth control pill being handed over to me by my gyane as the ONLY solution to get back my periods!

Diet & exercise routine you presently follow. Number of days and duration.
I had always been a "couch potato" but PCOS has turned me in to a Health & Fitness enthusiast! Through my in-depth research and with help of my knowledge of the Holistic Nutrition course I am pursuing, I am able to manage my symptoms well and have been having a normal mensuration for over three years now!
I do a mix of 45-minute HIIT OR
Power Yoga on alternate days for at least 5 days a week!
I always start my workout with a 15-minute breath work- Kapalbharti & Pranayama!
On the days when I am busy to work out, I manage to take out 20 minutes for a quick run outdoors and some stretching and relaxation yoga!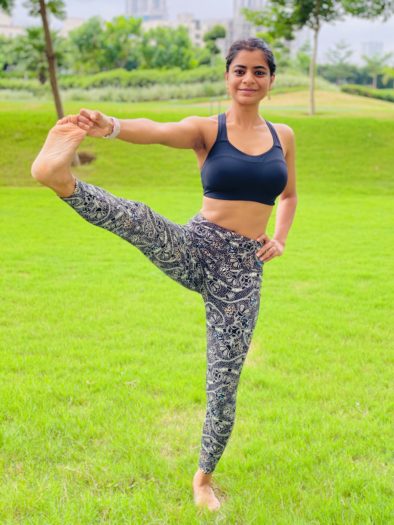 Diet
I mostly eat a Whole foods plant- based diet and stick to "ghar ka khana"!
I avoid anything that is processed and love to scan the labels of the "acclaimed health products".
Switching to high fibre millets and avoiding dairy products has helped me a lot.
Additionally, regular fasting of 12-13 hours b/w Dinner & breakfast really helps to fix your digestive powers!
However, I do believe that though the PCOS symptoms could be similar but each woman is different and one must keep their unique health profile in mind before changing their Dietary habits!


Did you take medication for PCOS. If yes, for how long?
I did take birth control pills for over 4-5 months unknowingly about its adverse effects. Supplements such as Inositol, Vitamin D3, and B12 helped tremendously! In my practice I have seen majority of women deficient in D3, B12 and iron levels! I also took herbs natural herbs such as Spearmint, Stinging Nettle, Ashwagandha and Ashoka and prescribe to my clients too in conjunction with a Holistic Lifestyle change!!


Girls are still unaware of PCOS and tend to ignore it, what message you have for them?
Its unfortunate that In India 1 in every 10 person has diabetes and there is so much education around this subject. While PCOS is even rampant with 1 in every 5 women in urban areas now having this disorder but there is not enough education and awareness around it!
I would like to say that please don't ignore your symptoms!
Please just do not run after a FAD diet you saw on social media! Rather work on your LIFESTYLE i.e. the way you LIVE to reverse your PCOS.
PCOS requires a holistic approach of physical movement that works for you , Daily routine that keep you connected with the nature,
Change of dietary habits that suits your unique health profile and stress management to keep your hormones in check!
Please educate yourself ONLY through RIGHT mediums on how to include a lifestyle change and work with an experienced health professional ( Exercise trainer, Nutritionist, Therapist or a combination as your condition requires) for some time until you have fixed your root cause!