By Neha Sahu,@lookgoodinpcos
If you think pills are an answer to your PCOS, you have judged it so wrong!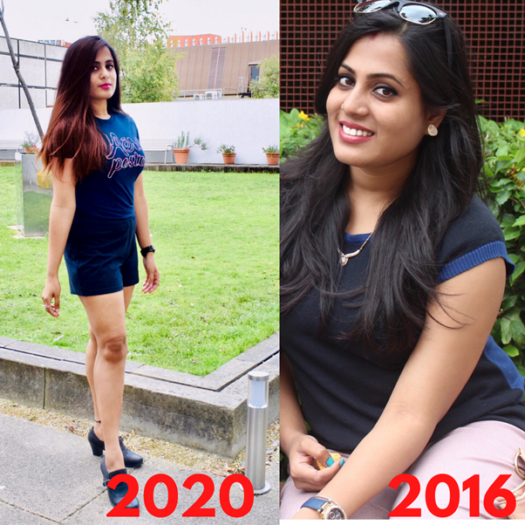 Neha on Her Roller-coaster Ride with PCOS
It was in 2013 when it all started. I was always ignorant about the symptoms only to discover one day that I have PCOS. Believe me it becomes worse if you overlook. I gained about 20kgs in a matter of 2 years.
It was in 2016 when it really hit me hard & I was forced to see a doctor only to get prescribed pills which left me shocked, hopeless & depressed to know that I won't be able to have a normal menstrual cycle without pills. Googling never helped. Doctors weren't a much help either.
Being completely clueless about PCOS made even harder for me to deal with it.
I took medicines for about 2 years & started seeing side effects which alarmed me and that's when I started researching about it and got to know that PCOS can not be cured however every symptom of PCOS can be managed with the right diet & active lifestyle which gave me some confidence to come off pills.
I changed my eating habits and moved to being more active than being a couch potato & Woah! I started seeing results which motivated me to work harder & take better charge of my body.
Advice to Recently Diagnosed PCOS Cysters!
Do not wait for anybody to give you the solution. Unfortunately, there is no magic pill. You know your body the best. Understand the importance of the right nutrition & work on it.
Reversing PCOS symptoms needs a holistic approach & consistency.
She adds "I am aiming to create more awareness on the topic so that women can learn & know that they are not alone in this hidden pandemic."