With a weekend & summer holidays at hand, it's the best time to plan a family picnic! Pack a snack and food basket with these goodies that are delicious, easy to make, and very convenient to pack for travel. There's no better way to enjoy an extended weekend than a drive out with family and friends. The picnic menu covers refreshing drinks, wraps, and sandwiches with an assortment of fillings, one-dish meals that can be put together easily and enjoyed by large groups, and of course picnic-friendly dessert!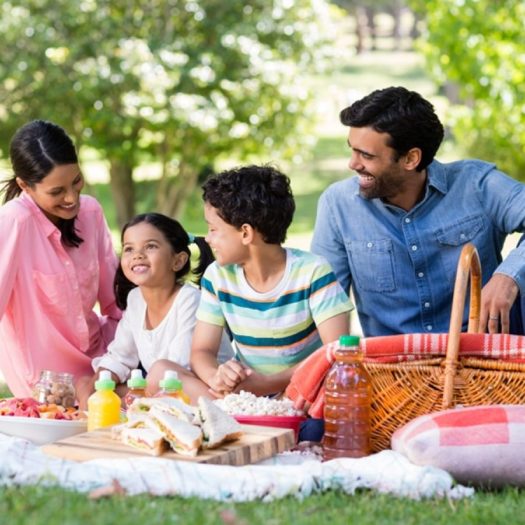 12 Picnic Meal Ideas to Enjoy with Family & Friends
Wraps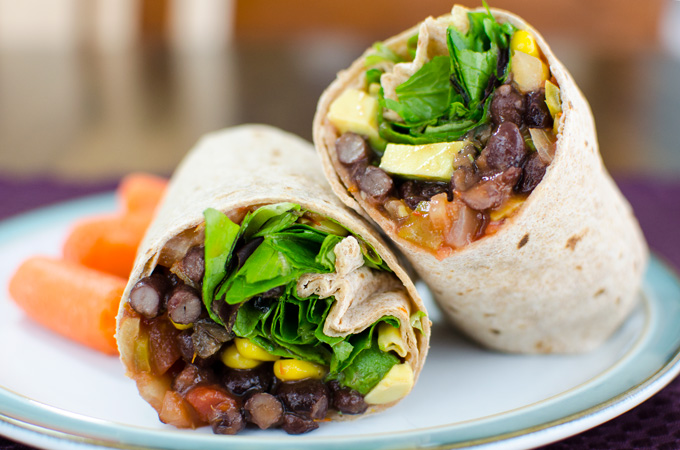 One of the easiest ways to pack wholesome, healthy food is by wrapping it in a crepe, paratha, or tortilla. These wraps are great for packing into a picnic basket or even for travel. Try the Egg Wrap with Spinach, Cherry Tomato, and Fresh Mozzarella, Healthy Black Bean Stuffed Burrito With Amaranth And Quinoa, or the Vegetarian Wrap with Olives and Cottage Cheese.
Sandwiches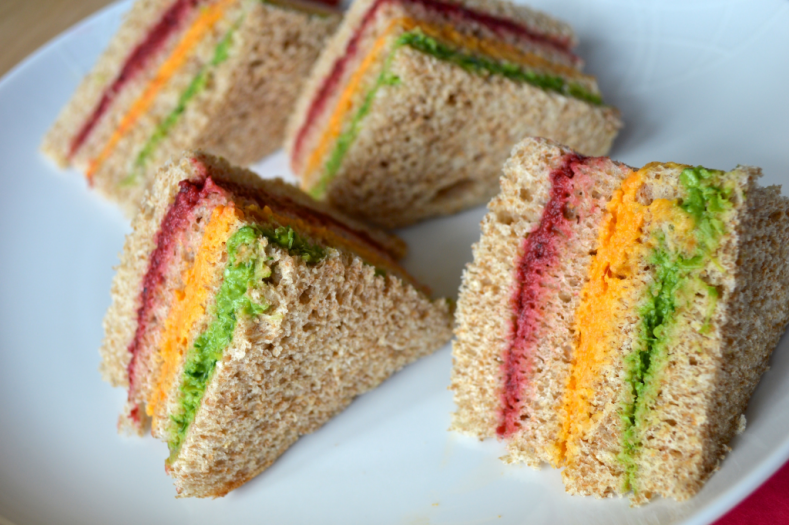 Sandwiches are great crowd-pleasers and allow for a lot of versatile fillings and toppings. Get creative with this selection of Roasted Vegetable Sandwiches with Feta Cheese, Egg Bhurji Stuffed Pita Pockets, or Spinach And Soya subs.
Cutlets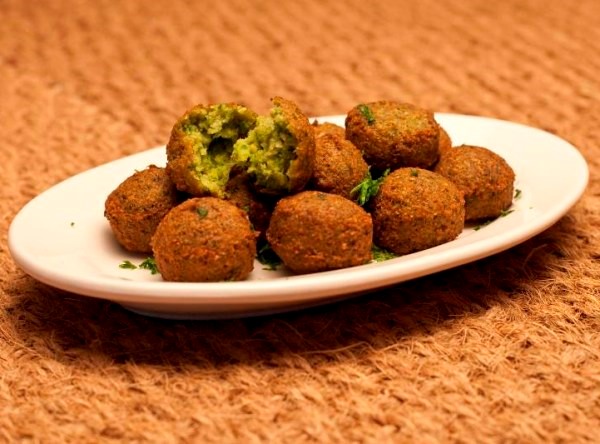 Veg and non-veg both. Non-veg cutlets have mashed chicken or fish with other veggies and spices. The veg one has only veggies. Veg cutlets are easy to carry. Cutlets go well with curd, sauce, chapatis, rotis, or bread. Henceforth, you can add them to your picnic basket.
Fresh Corn and Chickpea Salad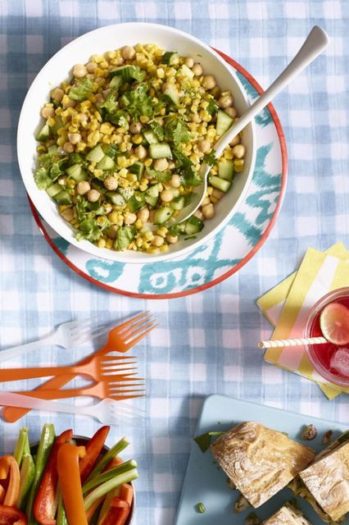 You can add a tasty crunch of flavor to your picnic spread with this refreshing summer salad.
Tomato and Watermelon Salad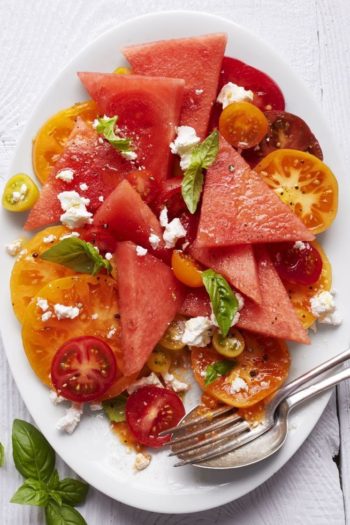 Basil and salty feta perfectly complement this fruit salad, which can work as a side dish or a whole meal. Paired with basil and salty feta, this fruit salad makes a perfect side for grilled steak.
Cup Noodles
Currently, Cup Noodles are in huge trend. All they need to be ready in warm water. If you are going for a couple's date picnic, then Cup Noodles are your answer. They will fill your stomach and leave you with a pleasant taste too. One-time consumption of Cup Noodles is never harmful.
Aam Panna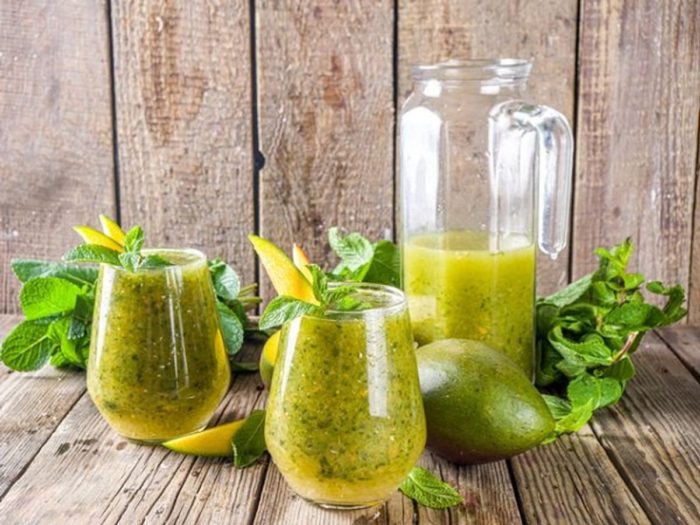 Talking about food, the seventeenth dish we have is Aam Panna. Everyone loves this refreshing Raw Mango Juice. It is very relishing in the hot summer times. You can take it with you while going to humid places for a picnic. We know beaches are cold. However, hot summers make beaches catch up to higher degrees. Here the Aam Panna stands to be useful as a refreshment.
Juice & Smoothie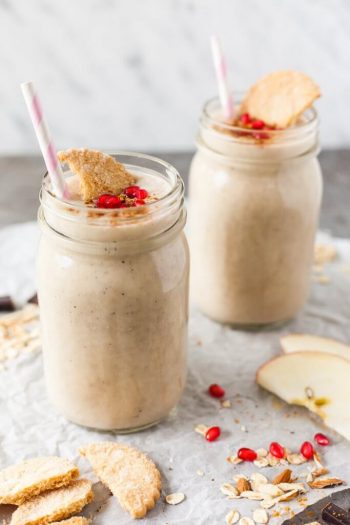 Enjoy this refreshing Ginger Lemonade, or cool off with this Ice-Apple and Plum Rose Juice. If you're looking for something filling, this Fresh Figs Strawberry and Banana Smoothie is perfect for the season.
Laddoo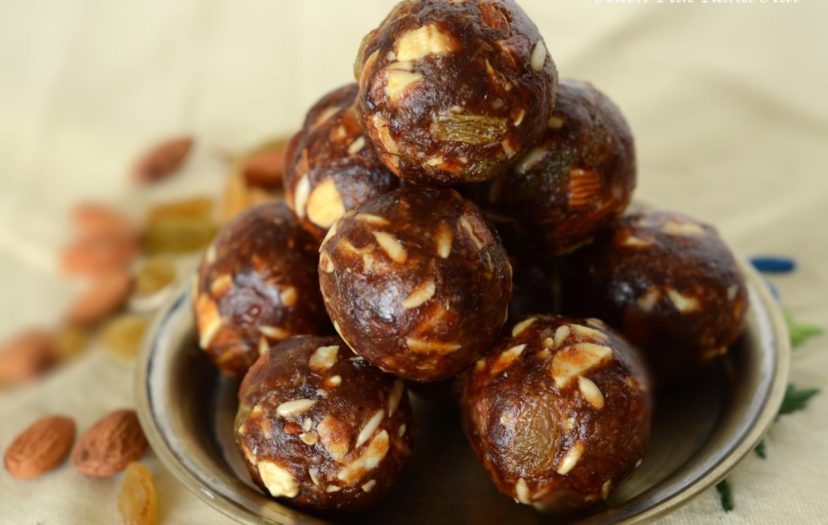 There is a large variety of laddoos in India. Some of them are healthy. Some are not healthy. It's up to you which one you want to take. Mostly, people take Peanut, Sev, Rava, Besan, or Poha Laddoo for picnics.
Rava Cake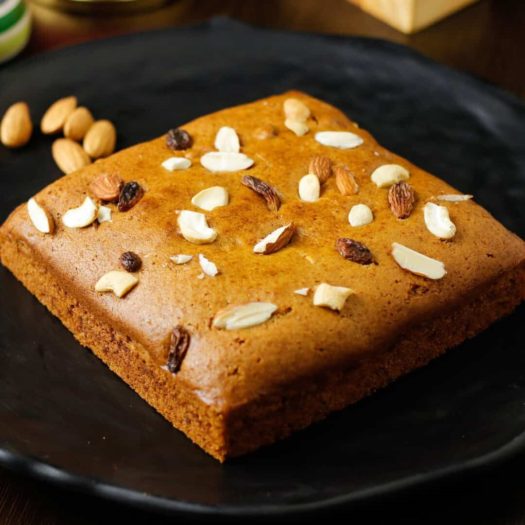 Homemade Rava or semolina cake is an all-time favorite for many people. Basically, people carry fruit cakes, sponge cakes, cupcakes, and so on. Rava cake is an Indian twist to the cake. You can make it at home. It is easy to transport, stays for a long time, and is delicious.
Bhel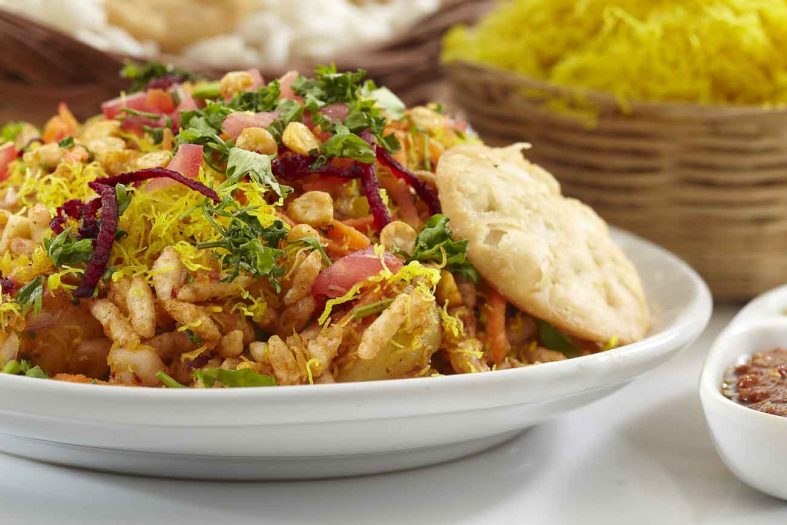 A picnic without Bhel is incomplete. Bhel has puffed rice, onion, tomatoes, chili, spices, dried mangoes, coriander, and more. This is a stomach-filling dish. Children and adults both like it a lot. Majorly, beach parties, and picnics have Bhel in their picnic trunk. It is a symbolic dish for such open places.
One Dish Meals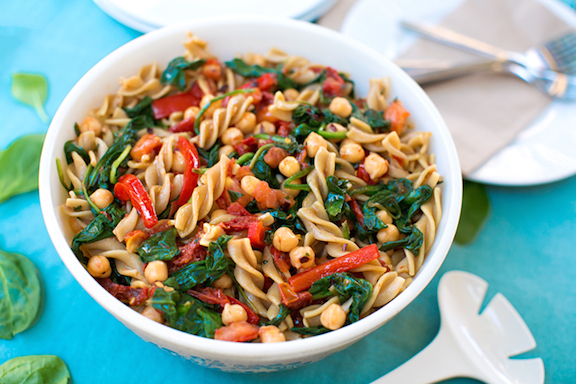 The Burrito Bowl is an exciting dish to carry to a picnic, and very moreish for people to dig into. The Bean Spinach And Corn Quesadilla is wholesome, filling, and packs well for travel. Burnt Garlic Pasta with Mushrooms and Whole Wheat Spaghetti With Avocado Basil Pesto are definite winners and can be thrown together even when you're pinched for time. This Mushroom Quiche needs a little preparation but is perfect to be eaten on a sunny weekend, along with a glass of chilled Coke.
Get your picnic basket ready to have a memorable time!