Pooja Sharma, seen on Roadies Real Heroes, is a fighter in real life. Her transformation journey is inspiring, but it's the story behind it that will motivate you to break the shackles and come out strong. Here's one such story that will motivate you.
It's not about a body type. Pooja emphasizes her journey as she says, "If you guys wondering why 'Flab to fab'. Flabtofab doesn't mean that I shaped my body a certain way and that made me fab. There are so many times I sat in the corner and cried, felt like dying. But you know what inside me there was always a voice "why you have to kill yourself because of someone's mistakes?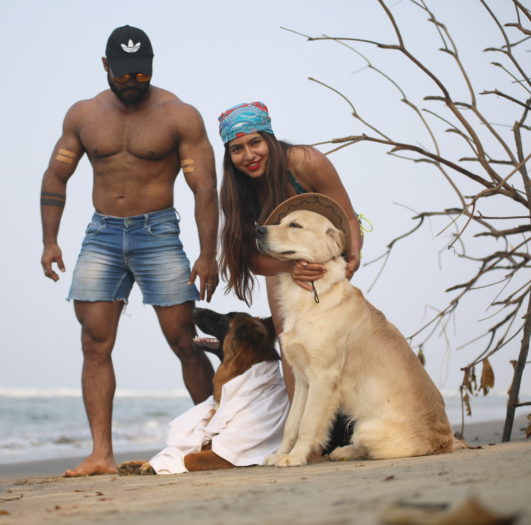 Check out Pooja Sharma in conversation with WF President, Ms. Namita Nayyar on her journey, weight loss secrets & mental health
Ms. Namita Nayyar
Pooja, you are a nutritionist, Fitness fanatic, tell us now that you look back on what according to you has played a pivotal role in your journey.
Ms. Pooja Sharma
I belong to a very average middle-class Indian family. Growing up I faced a lot of body shaming episodes to an extent that I used to hold myself from doing a lot of things I loved. It surprises me now that the teachers who were supposed to be morale boosters were also part of this. As a kid who got bullied in school, faced sexual abuse and no one was there to tell what is happening why it is happening. Anyhow I just thought maybe if I change my body it can change things for me, honestly, I don't know why I started all I knew that I felt very good during my morning walks for which I used to get up at 4AM so that no one is there to judge.
FULL INTERVIEW ON NEXT PAGE!
This interview is exclusive and taken by Namita Nayyar, President womenfitness.org, and should not be reproduced, copied, or hosted in part or full anywhere without express permission.
All Written Content Copyright © 2021 Women Fitness Org