By Dt. Hanisi A Savla
FOUNDER OF DIET HEAL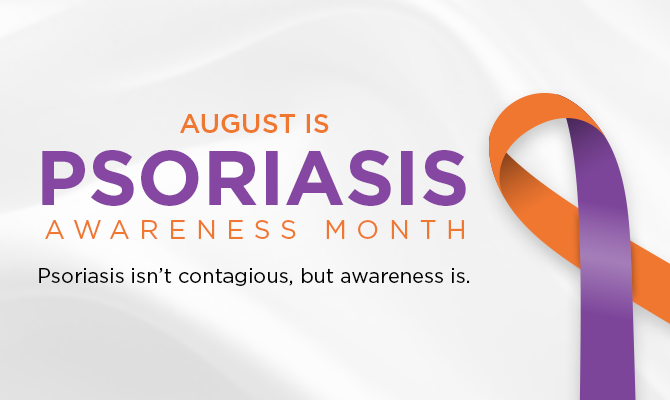 Psoriasis is a common, chronic, genetic, inflammatory disease that is characterized by symptoms and signs such as elevated itchy plaques of raised red skin covered with thick silvery scales. It's easy to think of psoriasis as just a "skin condition." But psoriasis actually starts underneath the skin. It is a chronic (long-lasting) disease of the immune system that can range from mild to severe. It is usually found on the elbows, knees, and scalp but can often affect the legs, trunk, and nails.It may be found on any part of the skin even in somecases it does occur on the entire body.
The exact cause remains unknown. A combination of elements, including genetic predisposition, Stress, Lifestyle & Nutrition, and environmental factors, are involved. It is common for psoriasis to be found in members of the same family. Defects in the immune system and the control of inflammation are thought to play major roles. Certain medications like beta-blockers have been linked to psoriasis. Despite research over the past 30 years, the "master switch" that turns on psoriasis is still a mystery.
CAN STRESS TRIGGER PSORIASIS?
Stress and psoriasis seem to go together. Stress can make psoriasis worse, and psoriasis can make you stressed. But there are ways to ease stress that may help your psoriasis, too like Meditation, stress therapy, Breathing exercises & Physical activity. About 50% of Psoriatic cases usually are caused by Stress as a common trigger for the flare. At the same time, a psoriasis flare can cause stress like poor body image, low confidence & depression, overthinking etc. Hence, Psoriasis is independently associated with stress-related disorders, such as post-traumatic stress disorder. Woman, in particular, seem particularly vulnerable to psoriasis because of stress & vice-versa.
DIETARY & LIFESTYLE CAUSES:
OVERWEIGHT:
Staying at a healthy weight is a good idea for everyone. But it's especially important if you have psoriasis. Many studies conducted prove that being overweight or obese raises your chances of getting psoriasis. It can also make symptoms worse if you have it. Weight alone, though, doesn't cause psoriasis.
The link between psoriasis and excess weight is very simple & clear . While we know psoriasis is an inflammatory disease, extra fat cells release inflammatory chemicals called cytokines that may play a role in psoriasis symptoms.
Losing even a little weight can help with itchy, flaky, and sore patches on your skin and scalp. People with psoriasis who lost weight by exercising and following a Nutrition plan saw their symptoms get better by almost 50% in 8-10 weeks. And that was without any medication or treatment plan.
DIET & LIFESTYLE: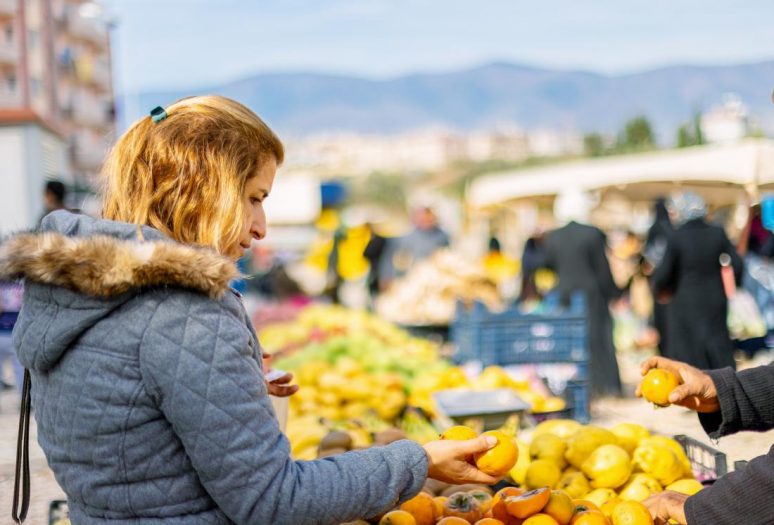 Just the Healthy diet and other lifestyle changes improves psoriasis without any medican prescription which forms a very temporary line of treatment of a skin condition like this. Repeating again "YOU ARE WHAT YOU EAT". There is a direct link between what you eat, lifestyle and psoriasis flare-ups, your symptoms improve when you avoid one or more of these foods like:
ALCOHOL: "Your Psoriasis symptoms worsens even if you're a light to moderate alcohol user because Alcohol opens up the blood vessels in the skin which when dilated increases the white blood cells & Tcells which are responsible for Psoriasis.
JUNK & PROCESSED FOODS: Psoriasis is an inflammatory condition, and junk foods tend to be high in saturated and trans fats and refined starches and sugars, all of which can promote inflammation. Another reason to avoid junk foods is that that they are high in calories with little nutritional value, and people with psoriasis often have weight problems & lack in Nutrition.
RED MEAT: Red meats contain a polyunsaturated fat called arachidonic acid. "This type of fat worsens psoriasis symptoms because it can easily be converted into inflammatory compounds. Avoid processed meats, such as sausage and bacon.
DAIRY PRODUCTS: Dairy products too contain the natural inflammatory arachidonic acid. "Cow's milk is one of the biggest culprits," because it also contains the protein casein, which is linked to inflammation.
CITRUS FRUITS: Sometimes an allergic reaction can cause psoriasis to flare. Citrus fruits, such as grapefruit, oranges, lemons, and limes, are a common allergen. In some, eliminating them from the diet improved their skin.
GLUTEN: Gluten triggers the release of inflammatory compounds that worsens Psoriasis.
CONDIMENTS: Dips & Sauces are a complete NO-NO because of its high sodium content, sugar & artficial preservatives which increases inflammation.
NUTRITION:
LACK OF PROTEIN IN THE DIET: The skin is composed of water, protein, and fat. The most commonly known proteins in the skin are collagen and keratin.The human body needs 0.8-1g/Kg body weight of protein daily. As Protein forms the majority component in in the skin, Lack of protein in the diet causes Skin issues one of it being Psoriasis. Make sure to include protein in all your 3 main meals i.e Breakfast, Lunch & Dinner. Opt for high biological value proteins like poultry, fish, eggs, milk, High protein paneer, cheese and yogurt etc.
BALANCED DIET: Make sure the 3 main meals form the balanced meal including all the essential nutrients in the diet. Nibble every 2 hourly as its been my most essential mantra; Nibble every 2 hourly with any healthy nibblers keeping in mind the portion size. Include 2-3 fruits a day, more of vegetables in the diet and ant-inflammatory foods as they provide with essential vitamins, minerals & anti-oxidants which help fight inflammation.
LACK OF WATER: A research study mentioned; lack of water was also observed as a reason for major skin diseases. Water is an essential component for the body & skin to remove all the toxins from the body which helps the skin to hydrate more, glow more & make it disease free. Hydrate yourself with atleast 2.5-3 litres of water a day to keep the skin.
EXERCISE: Exercise is beneficial for psoriasis because it relieves stress, and reduces the risks of cardiovascular disease and obesity, which are linked to psoriasis. If you exercise outdoors, your skin may also benefit from the exposure to ultraviolet light. It reduces psoriasis severity in systemically treated overweight or obese patients with active psoriasis.
LACK OF IMMUNITY: Psoriatic disease is an autoimmune disease. That means that Psoriasis is the result by an overactive immune system. But how can your immune system which is built to keep you healthy the cause of illness? The explanation can be found in the word itself. Autoimmunity occurs when the immune system automatically launches an inflammatory response against your own body. When the immune system functions properly, it protects the body against bacteria, viruses or other pathogens that might make you sick. But in those with psoriasis, the immune system goes into action even without these outside invaders. Instead, the immune system fights the body's own tissues. In psoriatic disease, this battle is waged in the skin and joints. Boosting your immune system in Psoriasis is important like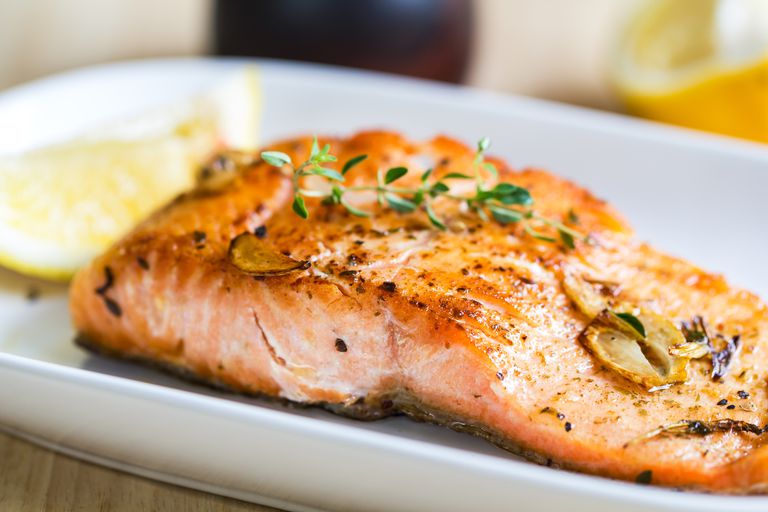 Filling your plate with more immune boosting compounds which are nutritious.
Don't forget to Sanatize with plain water and old-fashioned soap,essentail oils and all-natural hand sanitizers which are easily available.
Try Turmeric; Turmeric contains curcumin, a healing substance that's responsible for most of this spice's medical benefits, including its antioxidant and anti-inflammatory properties.
Set-up an Exetrcise routine in a way which is mild-moderate to avoid excessive sweating which could increase the Psoriasis flare.
Consumption of Aleovera juice/Application of Aleovera over the skin has proven multiple benefits in detoxfying the body and cleansing the skin.
"PSORAISIS IS 100% CURABLE BECAUSE YOU ARE WHAT YOU EAT. IT'S NOT CONTAGIOUS, YOU CANNOT CATCH THE DISEASE BY TOUCHING SOMEONE WHO HAS IT"