The hearty, but light, Italian Minestrone corn and mushrooms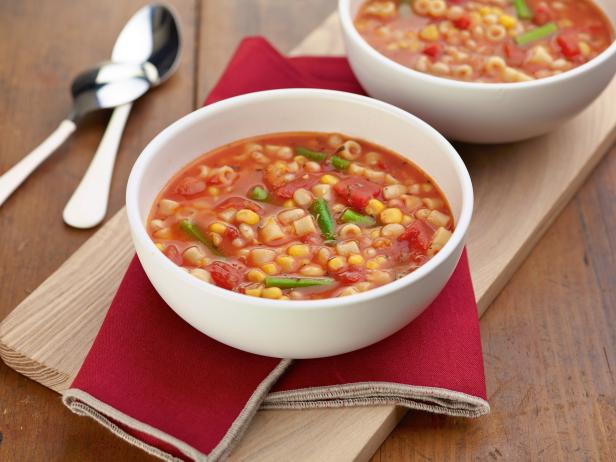 Ingredients
½ cup cooked corn kernels
3 mushrooms – sliced very finely
2 large tomatoes – blanched, peeled and chopped
1 tbsp butter
2 tbsp chopped onions
½ cup finely chopped spinach
¼ cup cucumber – finely chopped
4 cups water
2 btsp salt, or to taste
TO GARNISH
Instructions
To blanch the tomatoes, put them in hot water for 10 minutes. Take out the skin and chop them finely.
Heat the butter and fry the onions for a few seconds.
Add the corn, mushrooms and cook for 2 to 3 minutes.
Add the tomatoes, spinach, cucumber and water. Boil. Simmer for about 20 minutes, till well blended.
Serve hot in soup bowls garnished with grated cheese.
Serves
4-6