We recently tried out the orange vegetable pasta using the Fun Foods Pasta Sauce and it turned out delicious. We've got the recipe for you to try it out too.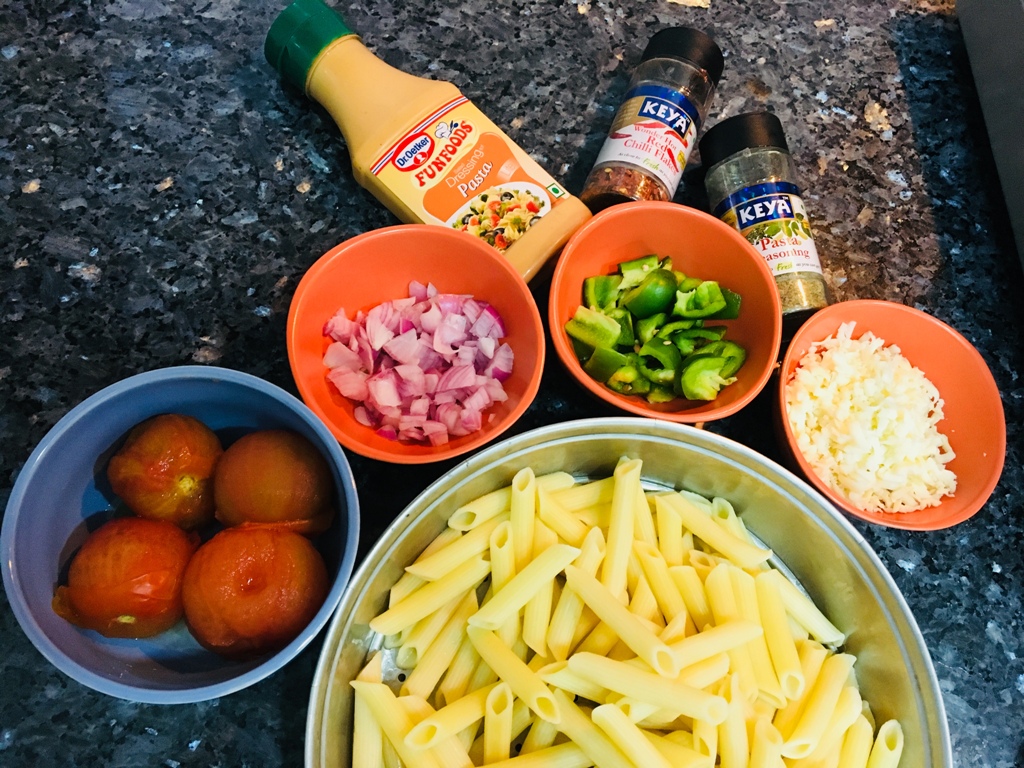 Ingredients
1 bowl Boiled Penne Pasta
4 tomatoes
2 onions: 1 finely chopped, one sliced
1 capsicum: cut into cubes
1 cup grated cheese
oregano
chilli flakes
black pepper
olives
jalapenos
salt to taste
olive oil
Instructions
Boil 1 cup pasta in 3 cups water. Add some oil and salt to it. Drain the water and leave it on a sieve.
In a pan, take 1 tbsp olive oil, add the chopped onions and saute till golden brown. Then add boiled tomatoes to it and cook for a minute. Remove from stove and let it cool. Puree the mixture once it is cool.
In a pan, take 1 tbsp olive oil and add sliced onions to it. Then add capsicum cubes and saute for a minute. Then add earlier prepared tomato puree to it.
To this add chilli flakes, oregano and Fun Foods Pasta sauce. Add black pepper and salt to taste.
Add boiled penne pasta to the sauce add mix it well. Then add grated cheese as much as you like!
Garnish with olives and jalapenos to add a sour taste to it.
Video
Serves
4 Servings.