Sejal Kumar. A YouTuber, Influencer, Singer, Actor, and an Artist in her own capacity. With over a million subscribers on YouTube, Sejal kick-started her channel with budget-friendly fashion looks, making fashion relatable and easy to put together for everyone. Taking her personal style one step forward, Sejal also released her line of clothing with Stalk Buy Love which is not common for someone who doesn't come from the fashion industry.
She has always been an adamant supporter of girl's education and an open environment at home. Sejal was one of the 9 creators to be a part of YouTube's Creators For Change Initiative with the Michelle Obama Foundation to support girl's education this year.
For the same, she created her first-ever original song 'Aisi Hun'. The lyrics and the video resonate with the reality of so many girls. Apart from this, she has a series on her Instagram channel called Mom and Me with her mother, Anjali Kumar, who is a gynecologist. With this series, she is helping thousands of girls to get answers to uncomfortable questions like sex, consent, periods, etc.
Women Fitness team catches up with her journey, fitness, diet, beauty in a candid conversation!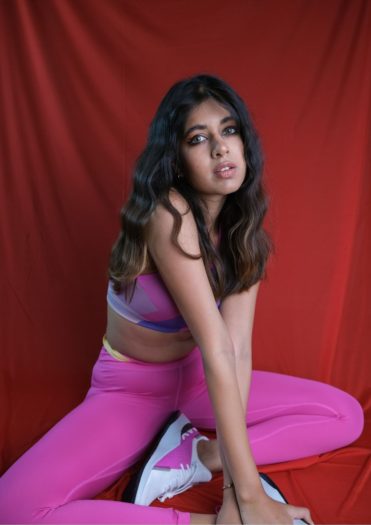 Ms. Namita Nayyar:
You are a popular social media influencer with over 1 million subscribers on YouTube. Walk us through your incredible journey?
Ms. Sejal Kumar:
I have been in this field for 5 years now and I am extremely grateful for all the opportunities that came my way. I have learnt and grown immensely. From my first ever summer look book that I shot in Turkey to being one of the lead actresses in Engineering girls, launching my own clothing line to composing and launching my original song "Aisi Hun" with YouTuber Creators for Change, I think every day has been an adventure and that's how exciting my journey has been.
FULL INTERVIEW ON NEXT PAGE!
This interview is exclusive and taken by Namita Nayyar, President womenfitness.org and should not be reproduced, copied or hosted in part or full anywhere without an express permission.
All Written Content Copyright © 2021 Women Fitness Org