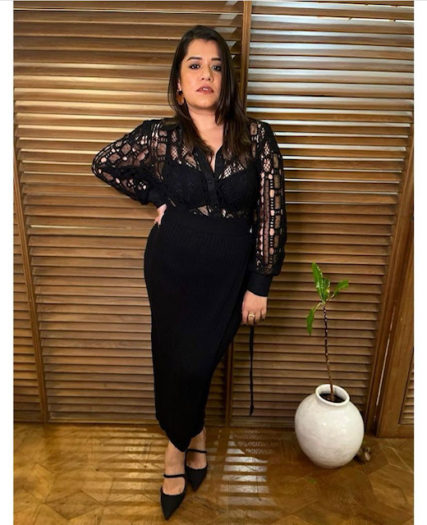 Namita Nayyar:
You have worked with some of the finest talents in the industry, tell us how was your experience and your favorite moment?
Shikha Talsania:
Been through a multitude of experiences. There have been moments filled with joy, heartbreak, laughter, wisdom, and so much more. It's tough to pick one experience as my favorite- the good, bad and ugly, they are all special. But at the top of my head, a memory that I really cherish is when my parents came to watch my first performance on the Prithvi stage. After years of watching them on stage and now having them see me on the Prithvi, the stage will forever be a cherished moment.
Namita Nayyar:
Women Fitness India talks about celebrity diets and fitness routines, do you follow any special diet? Your favorite cuisine?
Shikha Talsania:
I try to work out 3 times a week. I've followed specific nutrition plans according to the character I have to play and the time I have to get to that. However, in my downtime, I try to eat right and clean, and indulge in moderation. Favorite cuisine depends on the day and my mood, but, I'd pick Asian food any day.