Winner of MTV Roadies (season 15). A software engineer turned fitness/bikini athlete in 2015, Shweta Mehta is popular for her strength and her bodyweight training. Shweta has also represented India at Asian level and in the US.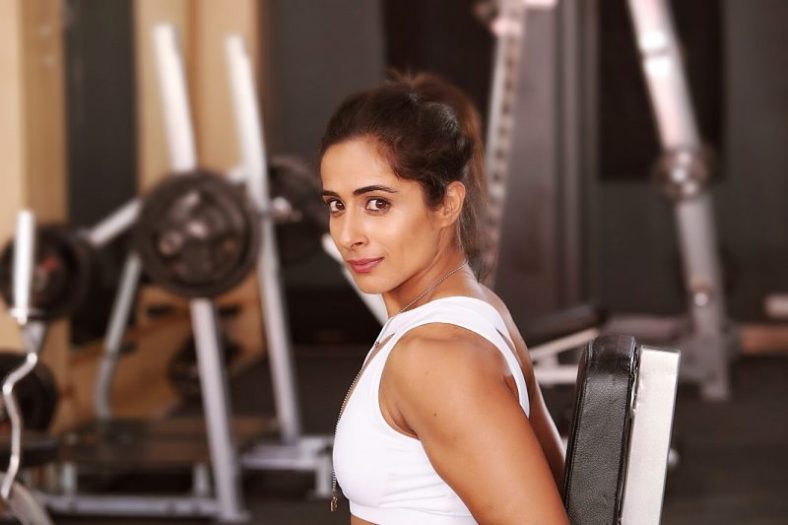 Shweta shares her Expert Tips to Stay in Shape all through the Year
Do not skip food and do not eat only when you starve. Eat clean, on time and drink lots of water so that you don't crave junk food.
Eat clean and balanced food. You need Protein, Carbohydrates, Fiber and Fat with all micro nutrients.
Do add lots of green vegetables in your meals.
Drink at least 1 gallon of water a day. Yes at least 1 Gallon.
Always keep some healthy food at home to avoid munching on junk snacks. Even during festive season, never keep a stack of your favorite sweets.
One or maximum two cheat meals are fine per week but do not make it a cheat day. Shweta's favorite cheat meal is donuts! "I cannot have that in this diet so in this diet, I make coconut flour kheer and other one is cream cheese pancakes."
Workout five days a week and never skip a workout for 3 consecutive days. Weight training and Cardio both are important. Shweta in her interview to Women Fitness says "If I have 2 hours to workout, I would do one and a half hour of weight training and last 20 mins cardio. I split my leg workout into 3 parts: chest, hamstrings and glutes. So I split and train them and not together. 2 days I do upper body, 3 days I do legs and one day I do calisthenics."
Working women should carry nuts, seeds or salads for midday/tea breaks.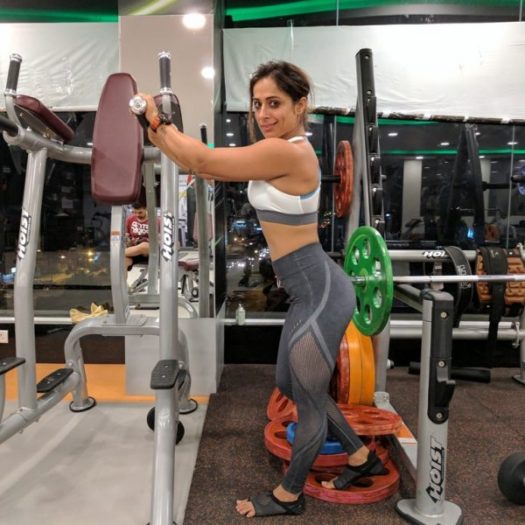 5 Shweta Mehta's Gym Bag Essentials
Amino acids
Music player
Good deodorants
Hand sanitizer
Her Top 3 favourite recipes are:
Butter Chicken, Mutton and cheese omelettes.
For more, catch up her interview on Women Fitness at https://www.womenfitness.org/shweta-mehta/