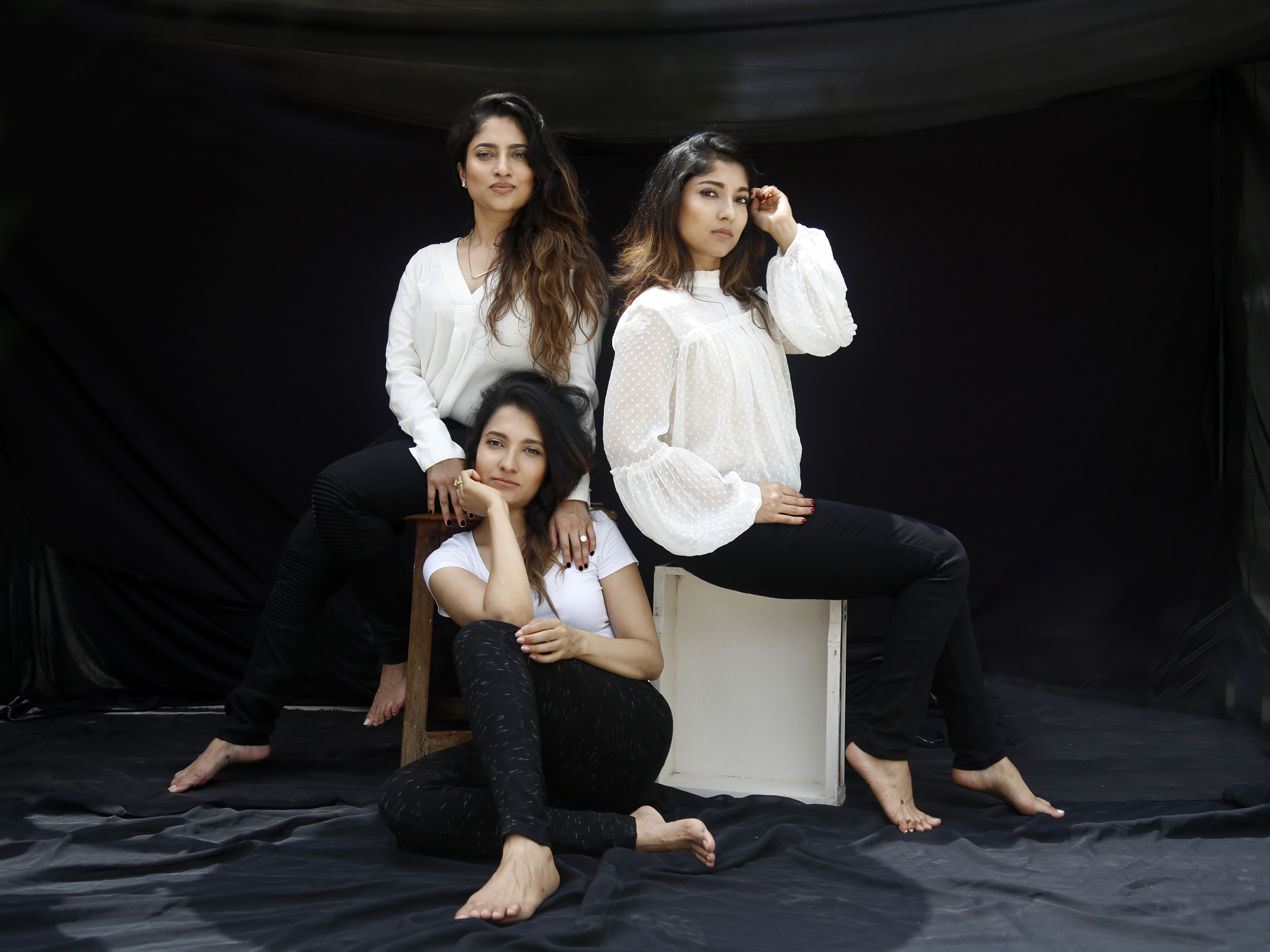 SkinYoga, a luxury skincare brand with 100% natural ingredients and yogic philosophies is the brainchild of dynamic sisters; Radhika, Jagriti and Deepika Choudhary. They were born in West Bengal, India and grew up in a farm in Gujarat where they grew their own vegetables and milked the cows for their daily needs. Later, they moved to other countries in order to pursue their respective college degrees. The transformation from the fresh farm life to the concrete city motivated them to create SkinYoga and to bring out the importance of leading a yogic lifestyle.
Radhika who is a fashion designer from Central Saint Martins College of Arts in London, has worked with the likes of Vivienne Westwood and Burberry. Jagriti brings in her impeccable business education from world-renowned universities of Babson College, London School of Economics and Political Sciences and Harvard University. Deepika a pass out from Speos Institute of Photography in Paris and a photographer by profession completes the trio by giving her aesthetic touch to SkinYoga's image.
Let us get to know more about the sisters' inspirational entrepreneurial journey on Women Fitness India.
Ms. Namita Nayyar:
Your Luxury Skincare Brand, SkinYoga is the brainchild of you three dynamic sisters. Tell us more about how the idea came up? What were the key factors to starting the brand?
SkinYoga:
We grew up in a farm in India were we grew our own vegetable, made our own face mask and moisturizers etc. We then moved to different parts of the world to study. We always got complimented for our skin and hair and that made us think what was it that were doing right inspite of not spending too much on expensive skincare. It was nothing but the simple and pure regime we had been following since we were kids.
After seeing misleading claims from beauty brands where you only need 3% natural ingredient to call yourself a natural skincare brand. We were determined to develop and formulate a 100% natural clean and luxury skincare line with potent and active ingredient that shows results in just one use. The idea was to create and formulate a product which allows the modern working women to enjoy best of ancient science and modern technology without having to spend hours on it. Not a lot of brand in the world can claim to be 100% natural.
This interview is exclusive and taken by Namita Nayyar, President womenfitness.org and should not be reproduced, copied or hosted in part or full anywhere without an express permission.
All Written Content Copyright © 2018 Women Fitness Org