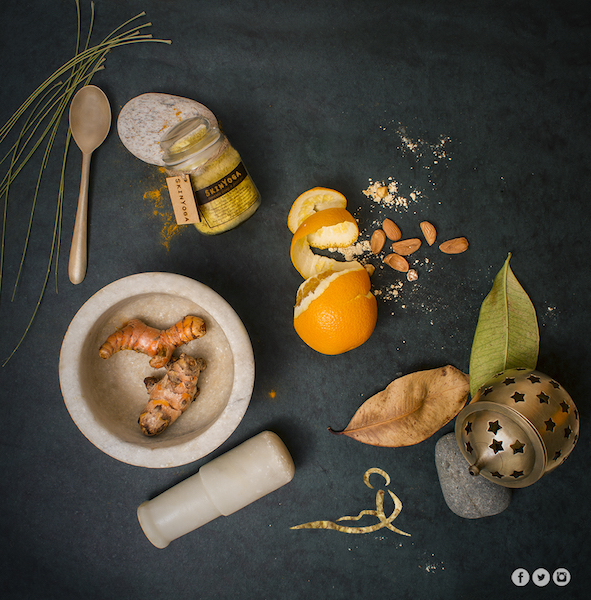 Ms. Namita Nayyar:
Please extend 5 suggestions for a girl suffering from hairfall.
SkinYoga:
If hairfall is not hormonal, following basic rules and help you get those healthy tresses. Wash your hair after every workout with a good quality shampoo, Massage your scalp for better blood circulation, avoid blow dry, eat vitamin rich food and most importantly meditate to de-stress.
Ms. Namita Nayyar:
With your brand wholesaling and retailing in more than 29 countries, how do you wish to expand and grow your brand further?
SkinYoga:
Our dream and mission is to get every vanity bag chemical free. We love to empower women. We want every women to feel confident and strong in their own skin without having to apply any makeup or artificial. And for that frequently conduct seminars and take part in exhibitions to educate and highlight the importance of sustainable beauty and healthy lifestyle. Only through education we can empower women and give them the power to make better choices.
2018 is an important year for Skinyoga we have come out with 3 new products including our first hair care product.
Ms. Namita Nayyar:
Women Fitness works relentlessly with a goal to reach out women all over the world providing them with best in health & fitness. What do you wish to say about the website (Womenfitness.org) and message for our readers?
SkinYoga:
Beauty and fitness go hand in hand. Everyone's talking about health and fitness today. The whole world is trying to get into better shape, and you don't want to be left behind.
100 and thousands of strong independent working women across the globe who have and are living balanced and healthy life with lots of style not because they have to but because they choose to do so. Womenfitness.org is a great way to keep in track and stay updated with what is new. It truly empowers women across the globe to have easy access to everything they must know in just a click.
Get To Know More About SkinYoga on:
Facebook: https://www.facebook.com/SkinYoga
Instagram: https://www.instagram.com/skinyoga/
Twitter: https://twitter.com/SkinYoga
Website: www.skinyoga.in
This interview is exclusive and taken by Namita Nayyar, President womenfitness.org and should not be reproduced, copied or hosted in part or full anywhere without an express permission.
All Written Content Copyright © 2018 Women Fitness Org