By. Ms. Preety Tyagi, Lead Health Coach, Nutritionist and Founder of MY22BMI.
Most people need around 8 hours of good-quality sleep every night to function properly, but some need more and some less. What matters is that you find out how much sleep you need and then try to achieve it. As a rule, if you wake up tired and spend the day longing for a chance to have a nap, it's likely that you're not getting enough sleep.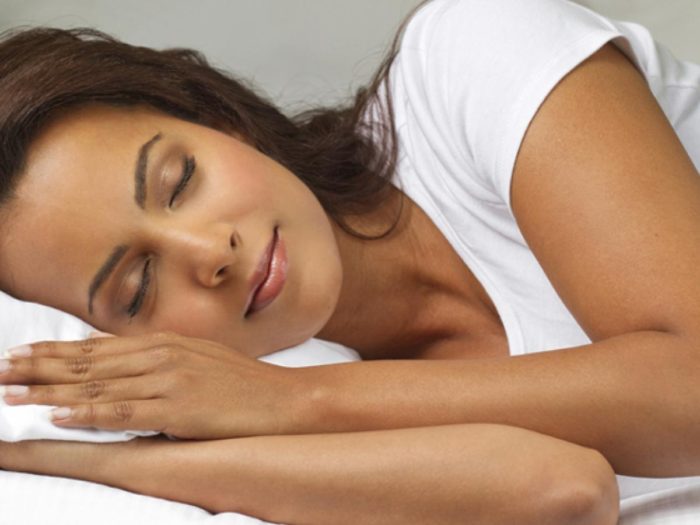 An occasional night without sleep makes you feel tired and irritable the next day, but it won't harm your health. After several sleepless nights, the mental health starts deteriorating.
Mind fog is one of the biggest downsides of irregular sleeping patterns, making it difficult to concentrate and make decisions. People start to feel down, and may fall asleep during the day. The risk of injury and accidents at home, work and on the road also increases. If it continues, lack of sleep can affect overall health and make you prone to serious medical conditions, such as obesity, heart disease, high blood pressure and diabetes.
Benefits of a Good Sleep
Having proper sleep can help you in various ways such as,
boosts immunity
improves mental health
prevents diabetes and health disorders
improves infertility
improves sex drive and many more.
Is medical help needed? Does it require medication?
This greatly depends on the causes behind the sleep disorders. One thing is for sure that whatever may be the cause of insomnia, sleep apnea or any condition, treatment and medication is must.
Changing your sleep habits and addressing any issues that may be associated with insomnia, such as stress, medical conditions or medications, can restore restful sleep for many people. If this doesn't work, your doctor may recommend cognitive behavioral therapy, medications or both, to help improve relaxation and sleep.
Role of Nutrition in Improving Sleep Issues
Yes! indeed. Diet plays a huge role in keeping our mental health good and enhances our mood, leaves us feeling more energetic and more stress free and hence gives us relief from sleep disorders. Some such foods that can be included in our diet daily to release stress and help us become healthy and mentally happy too.
1. Brazil nuts
Brazil nuts contain selenium, which may help to improve mood. Brazil nuts are high in selenium. Selenium may improve mood by reducing inflammation, which is often at heightened levels when someone has a mood disorder, such as anxiety.
Other nuts, animal products, and vegetables, such as mushrooms, soybeans, almonds, etc. are an excellent source of selenium. All these foods help in relieving stress and enhancing the sleep patterns.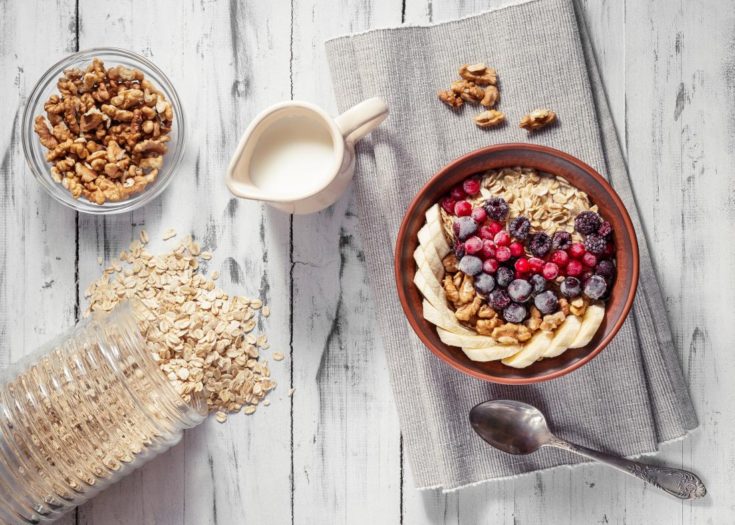 2. Pumpkin seeds and Bananas
Pumpkin seeds are an excellent source of potassium, which helps regulate electrolyte balance and manage blood pressure. Eating potassium-rich foods such, as pumpkin seeds or bananas, may help reduce symptoms of stress and anxiety.
Pumpkin seeds are also a good source of the mineral zinc. Zinc is essential for brain and nerve development. The largest storage sites of zinc in the body are in the brain regions involved with emotions. These foods in diet assure a good night's restful sleep and enhances mental health.
3. Fatty fish
Fatty fish, such as salmon, mackerel, sardines, trout, and herring, are high in omega-3. Omega-3 is a fatty acid that has a strong relationship with cognitive function as well as mental health. EPA and DHA regulate neurotransmitters, reduce inflammation, and promote healthy brain function. Eating at least two servings of fatty fish a week.
A study conducted on men found eating salmon three times a week reduced self-reported anxiety. It will help a person sleep better and improves mental as well as hormonal health of a person.
4. Vitamin D
vitamin D deficiency to mood disorders, such as depression and anxiety. Other studies on pregnant women and older adults have also highlighted how vitamin D might improve mood. Vitamin D may also improve seasonal disaffected disorder during winter.
5. Eggs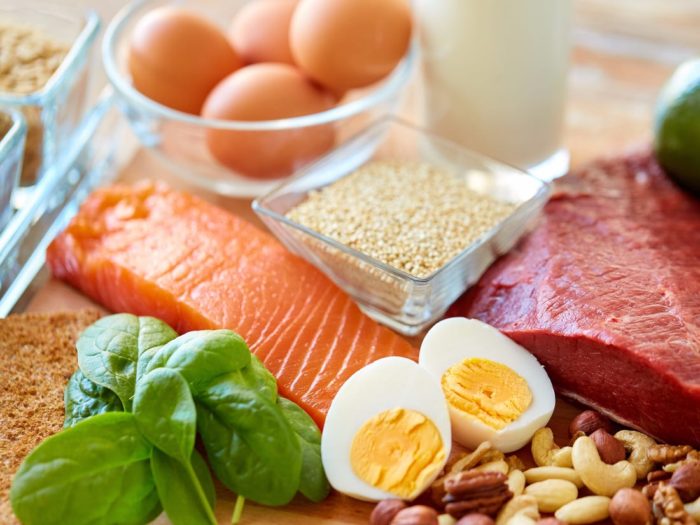 Egg yolks are another great source of vitamin D. Eggs are also an excellent source of protein. It is a complete protein, meaning it contains all the essential amino acids the body needs for growth and development. Eggs also contain tryptophan, which is an amino acid that helps create serotonin. Serotonin is a chemical neurotransmitter that helps to regulate mood, sleep, memory, and behavior. Serotonin is also thought to improve brain function and relieve anxiety.
6. Turmeric
Turmeric is a spice commonly used in Indian cooking. The active ingredient in turmeric is called curcumin. Curcumin may help lower anxiety by reducing inflammation and oxidative stress that often increase in people experiencing mood disorders, such as anxiety and depression. Curcumin in the diet increases DHA and reduces anxiety. Turmeric is easy to add to meals. It has minimal flavor, so goes well in smoothies, curries, and casserole dishes.
7. Chamomile
Many people around the world use chamomile tea as an herbal remedy because of its anti-inflammatory, antibacterial, antioxidant, and relaxant properties. Some people believe that the relaxant and anti-anxiety properties come from the flavonoids present in chamomile.
A recent study found that chamomile did reduce anxiety symptoms. However, it did not prevent new episodes of anxiety. Chamomile tea may be useful in managing anxiety. Chamomile tea before bed would help a person calm down and fall asleep with a calm mind.
8. Yogurt
Yogurt contains healthful bacteria, Lactobaccilus and Bifidobacteria. There is emerging evidence that these bacteria and fermented products have positive effects on brain health. Including yogurt and other fermented food in the diet can benefit the natural gut bacteria and may reduce anxiety and stress. Fermented foods include cheese, sauerkraut, kimchi, and fermented soy products.
Habits to be Followed and Avoided
If people don't get enough sleep, there's only one way to compensate – getting more sleep. It won't happen with a single early night. If you've had months of restricted sleep, you'll have built up a significant sleep debt, so expect recovery to take several weeks.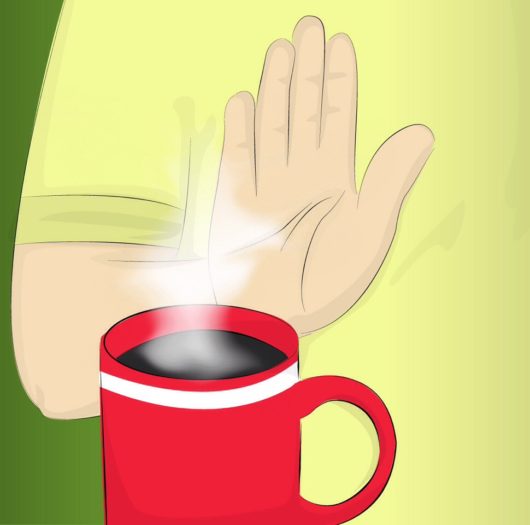 Starting on a weekend, try to add on an extra hour or 2 of sleep a night. The way to do this is to go to bed when you're tired, and allow your body to wake you in the morning.
Expect to sleep for upwards of 10 hours a night at first. After a while, the amount of time you sleep will gradually decrease to a normal level.
Completely avoid caffeine or energy drinks in your diet to be able to fall asleep quickly. They may boost your energy and concentration temporarily, but can disrupt your sleep patterns even further in the long term.