Resisting snacks and restricting calories makes it more difficult to keep your metabolism revving. When your snacking is lacking, so, too, is your body's ability to burn fat—the key to long-term leanness. In fact, those who eat at least six times a day have lower body-mass indexes and consume fewer calories overall, than those who limit themselves to three squares.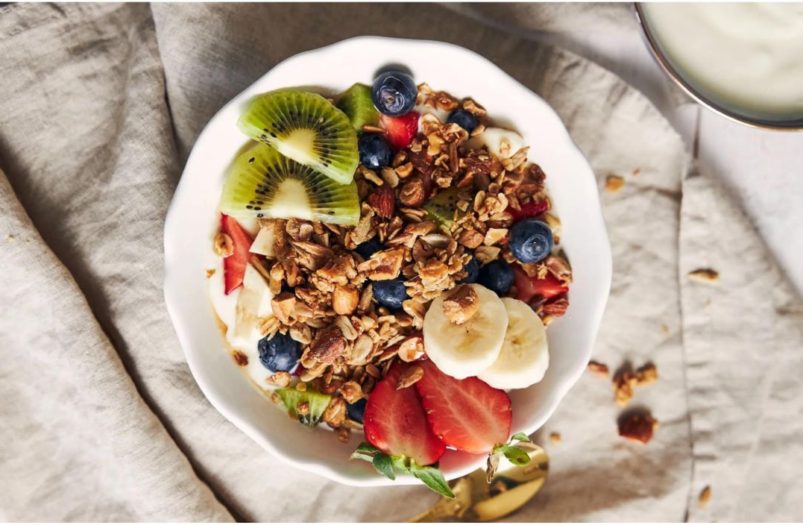 Here are some Healthy Tips for Snacking
Snack in the afternoon—between lunch and dinner.
A study published in the Journal of the American Dietetic Association (https://pubmed.ncbi.nlm.nih.gov/22117666/) found that mid-morning snackers tended to snack more throughout the day than afternoon snackers, resulting in hindered weight-loss efforts. Afternoon snacking was associated with a slightly higher intake of fiber and fruits and vegetables. The results suggest that snack meals can be a source of additional fruits, vegetables, and fiber-rich foods; however, snacking patterns might also reflect unhealthy eating habits and impede weight-loss progress.
Give your plate a rainbow color.
Instead of having a plain bowl of one colored snack—like nuts—give your snack bowl some variety. Add in different colored fruits, vegetables, and even healthy dips like hummus or guacamole to give your snack some color.
Protein is a must.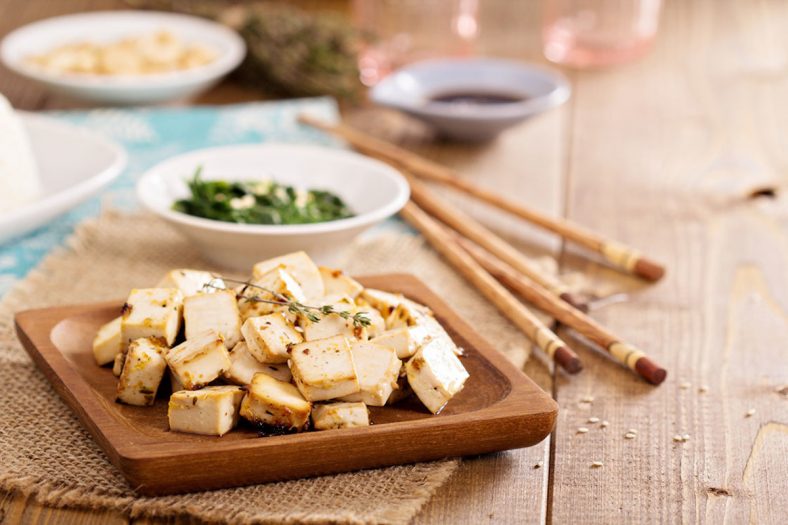 Make sure your snack contains protein, which requires more energy to burn than carbs or fats—thus keeping you fuller longer. In a study in the journal Appetite (https://pubmed.ncbi.nlm.nih.gov/23022602/), researchers from the University of Missouri compared the satiety effects of high-, moderate-, and low-protein yogurts on twenty-four- to twenty-eight-year-old women, and found Greek yogurt, with the highest protein content, to have the greatest effect. An afternoon snack of Greek yogurt, containing 24 g of protein, led to reduced hunger, increased fullness, and delayed subsequent eating compared to lower protein snacks in healthy women.
Avoid larger bag offers.
A study in the journal Appetite ( https://www.ncbi.nlm.nih.gov/pmc/articles/PMC3857597/ ) found that the larger the bottle, bag, or box the food comes in, the larger we think the serving size should be. Researchers surveyed more than thirteen thousand people and found that when confronted with larger packages of cola, chips, chocolate, or lasagna, the shoppers tended to want to serve themselves larger portions.
Try the left-handed diet.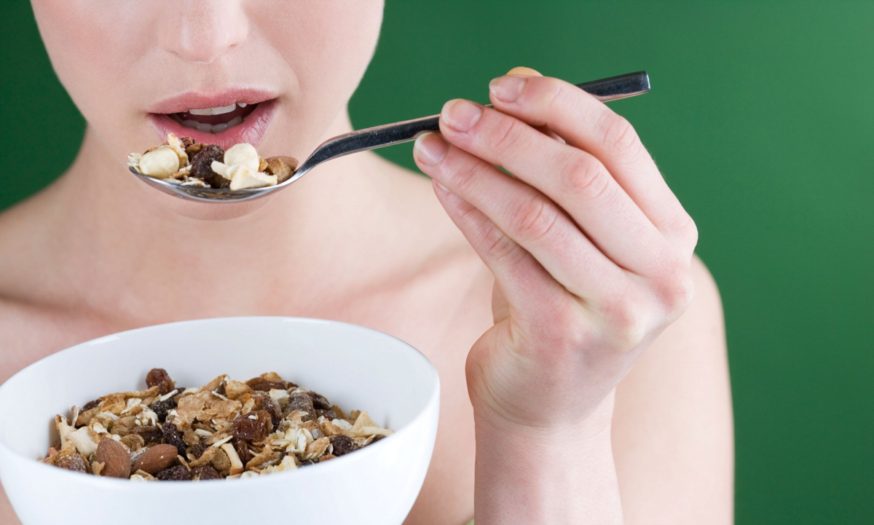 Want to snack less without overeating? Try the left-handed diet (assuming you're right-handed). Research in Personality and Social Psychology Bulletin found moviegoers grabbed for less popcorn when doing so with their non-dominant hand. Eating with your non-dominant hand makes you think about what you're doing and may help you eat less.
Use a smaller bowl.

Grabbing handfuls from the bag is never a good idea, but munching from a punch bowl won't do much for weight loss either. A study in The FASEB Journal suggests that overeating may be associated with the size of your plate—or bowl. Participants who were given larger bowls served and ate 16% more than those given smaller bowls. Not only that, the big bowlers underestimated just how much they were eating by 7%! Take advantage of the visual illusion with belly-friendly bowls or ramekins.
Don't be duped by "low-fat" snacks.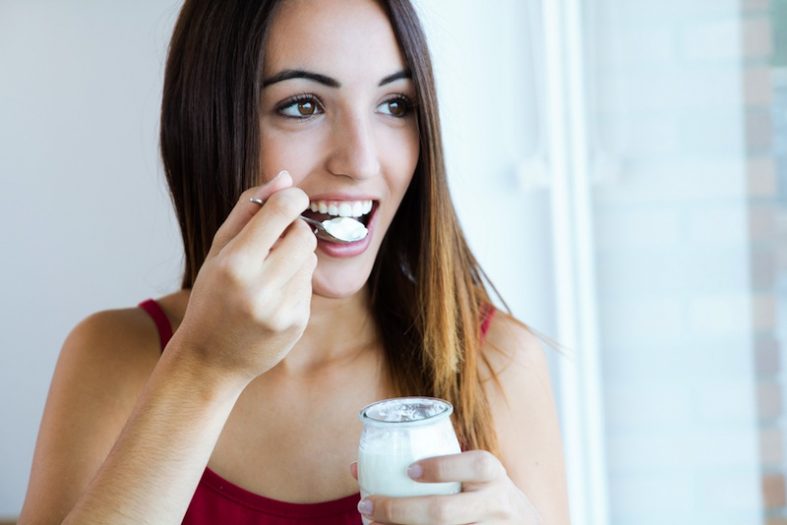 Just because something is marketed as "low fat" doesn't mean it's good for you—or you should eat more of it. A Cornell University study printed in the Journal of Marketing Research suggests people eat more of a snack that's marketed as "low fat." Participants in the study ate a whopping 28% more of a snack (M&M'S!) labeled "low fat" than when they didn't have the label.
Enjoy Snacking!