While it's a huge respite from the hot summer, the monsoon bring along many illnesses and trigger allergies.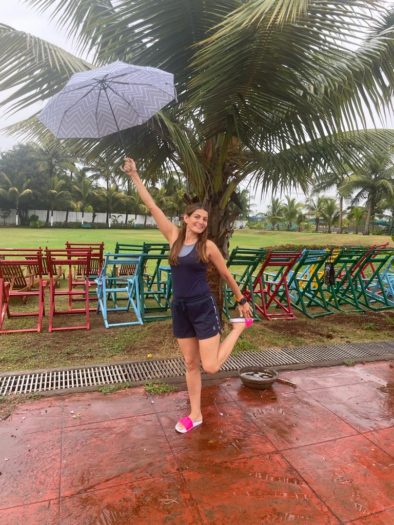 Don't let the rains dampen your spirits, follow these HEALTH AND HYGIENE TIPS, so you can continue singing in the rain
Drink boiled and cooled water. Don't rely just on Aquaguard or filtered water.
Going for a swim is safe, of course , the pool water has to be clean.
Follow the guidelines below, if you prefer exercising outdoors.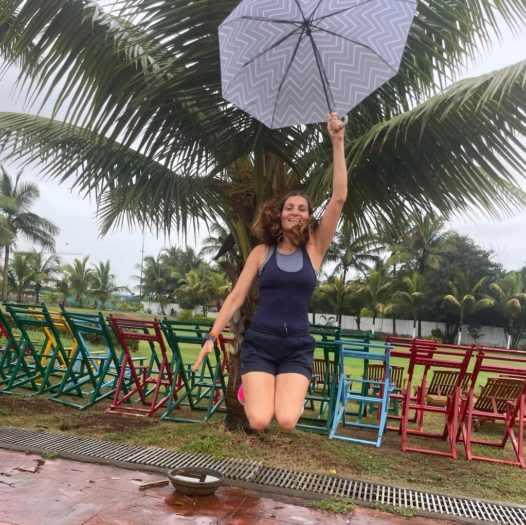 Switch the AC and/or fan off if you have returned home wet from the rains/ swim.
Take a warm water shower and dry your hair immediately.
Cover your head with a scarf or dry towel if you tend to catch a cold easily.
Wipe the area between your toes. It is the most prone to getting infected with fungus. Wear warm socks at home.
Don't allow water to stagnate / accumulate at home as it is a breeding ground for mosquitoes.
Carry a mosquito repellent or mosquito patches (esp for children playing in gardens) to prevent malaria and dengue.
When it's pouring hard and you cannot access your gym, exercise class, or park (Also, the last time I went to the gym there was no place to stand, leave alone move! Follow these EXERCISE GUIDELINES so the MONSOONS don't dampen your fitness goals.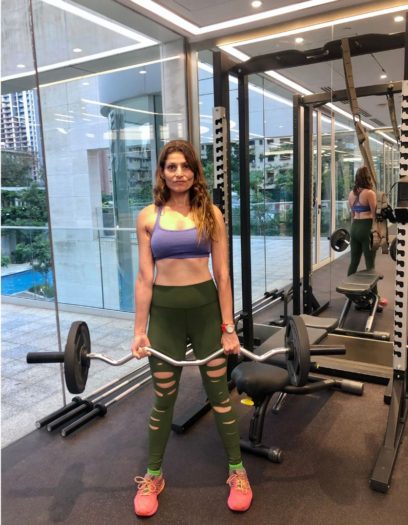 Place a mat down and do a mix of spot jogging, jumping jacks, skipping and marching.
Use the staircase. Climb up and use the elevator down. Or use the step as a stepper bench. Step up and down alternating legs, do knee ups, side leg raises, kicks to clock in the steps.
Follow trusted online workout videos or watch good no equipment, full body workouts on Tata Play Fitness.
Boxing drills, Athletic drills, Combo class, Awesome Abs.
Of course, don't walk, swim outdoors if there is lightning.
Leave running, jogging, cycling , skating for sunny days.
Wear silicone shoe covers to cover your precious sneakers for a walk in the rain. They are reusable, good grip , anti-skid and priced reasonably.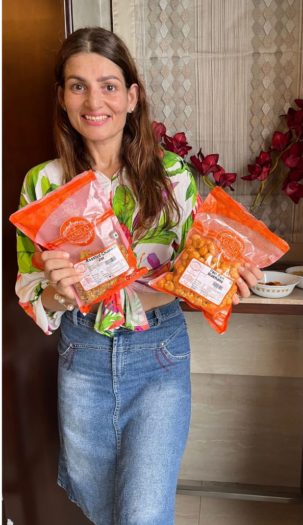 Wash your fruits and vegetables thoroughly.
Avoid raw salads and vegetable juices. Grill, boil, steam vegetables instead.
Include heat producing foods: haldi, pepper, ginger, garlic , cinnamon in your diet.
Ingest probiotics such as kombucha,kefir, miso, tempeh, freshly made curd for a healthy gut. Avoid curdin the evening and night, eat as breakfast or with lunch.
Stop eating summer fruits: watermelon, mango. Enjoy monsoon fruits such as plums, cherries,, litchi, melon, pomegranate, blackberries to boost your immunity.
Avoid junk food, outside food and food that has been kept in the fridge (stale food)
If you enjoy eating BHAJIYAS AND PAKORAS during the rains, drink warm water immediately after or gargle with salt water so it does not affect your respiratory system.
Enjoy the rhythm of the falling rain.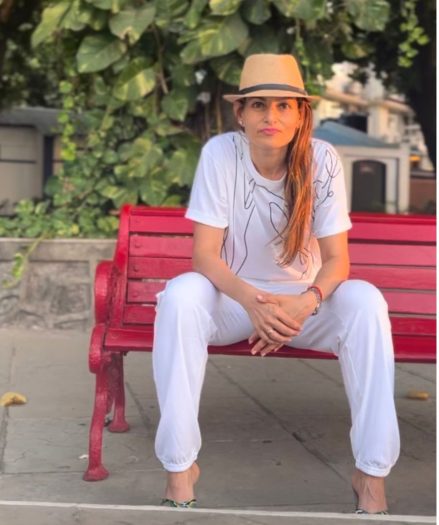 Author: Bhavna Harchandrai, Celebrity Fitness Trainer, Bestselling Author, TedX Speaker.