Dr. Siddhant Bhargava, Fitness and Nutritional Scientist
It's no secret that at some point or the other we all tend to crave a little bit of sweet treat. After all, a bite of chocolate isn't bad at all. Nevertheless, when we are trying hard to be healthier and to refine our lifestyle by eating every-thing wholesome, we can often witness ourselves wanting to scout for ways to cut down these guilty treats out of our lives.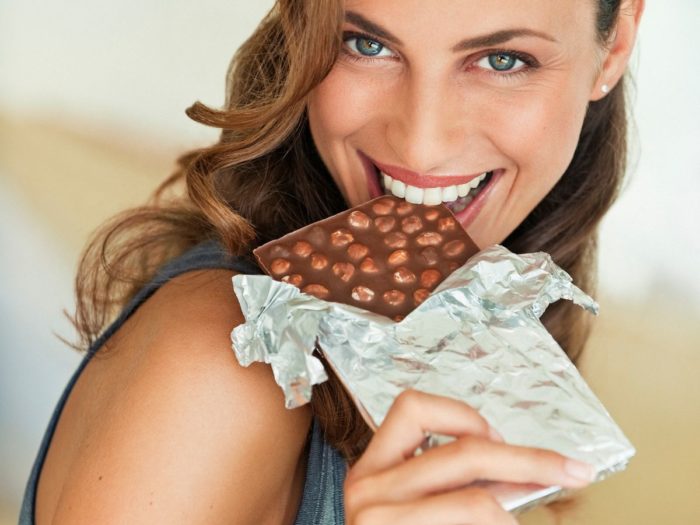 We worry that those longings for something rich and sweet may come back to bite our health goals. Well, one must bear in mind that chocolate may not always be 'guilty'. Not at all, in fact there are a multitude of ways out there for you to revel in eating chocolate and relishing it without feeling guilty, particularly if you have a sweet tooth.
Sweet Tooth Tips

Below mentioned are a couple of sure-to-impress ways to get your chocolate fix right and some of the widely known health advantages of chocolate without requiring you to ruin diet or weight loss goals.

Choco-Protein:
You must replenish your body with a basic chocolate protein shake after an exhausting exercise. Effortless to prepare, all you need to do is to properly blend chocolate protein powder with water and shake well and it lends you a dose of chocolatey goodness minus the unwanted sugar-based calories.
Cacao Nibs:
These flavoursome yet healthy little nibbles are basically just broken up roasted cacao beans, exactly what chocolate is made of. Although they look like small, chocolate chips, these are packed with goodness and can be used in place of their sugar-rich counterparts in baked goods or snacks. And the good news is that Cacao is where chocolate gets all its health benefits from, so the more pure the chocolatey goodness, the better.
Classic Mocha:
Another exceptional way of satisfying your sweet tooth is by turning a classic cup of coffee into a sweet treat by adding in a dollop of unsweetened cocoa powder and a little bit of low-fat milk. One must note that cocoa powder encompasses the most antioxidant-packed pure cacao which can bestow one with numerous health benefits.
Wholesome Chocolate Spread:
We all wish to slather everything that we eat with the richness of chocolate to enhance the taste all the more. With a base of avocados and dates, this healthier homemade chocolate spread might just make that guilty desire a little more convincing.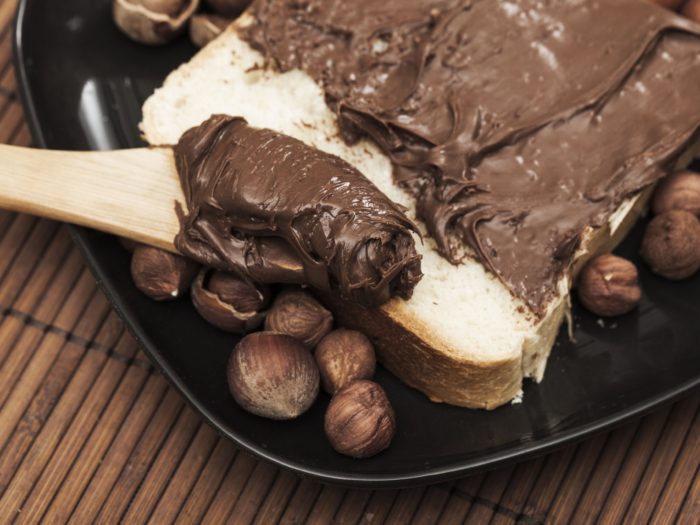 Chocolate Oatmeal:
Add a little bit of chocolate twist to your everyday mornings by sprinkling some unsweetened cocoa powder and brown sugar to oatmeal. You can start with about 2 teaspoons of cocoa powder and one teaspoon of brown sugar per serving, and regulate amounts to taste.
Healthy Fondue:
Eating fondue equals to add to your weight gain. Instead turn this guilt-conscious experience into a wholesome one by melting semi-sweet dark chocolate and dip in a naturally sweet treat like bananas, strawberries or oranges. It's the indulgence of chocolate coupled with the filling of the nutritious fiber of the fruit.
Chocolate-Dipped Fruit:
One way to lessen chocolate's not-so-healthy side is to make use of it as a sweet jacket for delectably healthy superfoods. Try dipping healthy options such as fruits like strawberries, bananas, and sliced apples and enjoy this chocolaty treat which is certainly a power-house of nutrients.
Hazelnutty Goodness:
Top a plain whole grain cracker or multi-grain brown bread with just a teaspoon of Nutella to fill up on essential fibers while you enjoy a decadent nutty-chocolate treat.
Dark Chocolate Bar:
You must always opt for bars with seventy percent cacao or higher to gain the most antioxidant advantages, without all the fatty additives found in other kinds of chocolate.
Chocolate Milk:
It has been researched that chocolate milk just may be the best post-exercise recovery drink. While there is absolutely no magic formula for the milk-to-chocolate ratio studies have focused on assortments made with fat-free milk.
Fudge Pie:
Yes, you heard it right, we said "fudge." The healthy twist is that tofu lends this pie its creaminess. But fret not— it won't taste anything like tofu.
Health Benefits of Chocolate
The first question that pops your mind, is what kinds of health advantages can I get from eating chocolate? Aren't chocolates and candies packed with damaging fats and sugars and calories?
To reap the optimum health benefits from chocolates, you can opt for gourmet dark chocolate or any chocolate that has an advanced percentage of cocoa. By devouring these guilt-free treats you are sure to gain the multitude of health benefits offered by the cocoa bean itself.
Mostly when we discuss about the health quotient of chocolate, it typically refers to the nutrients present in the cocoa bean itself. We are always on the look-out for edibles that can offer us with the essential minerals and nutrients that our bodies require.
Cocoa bestows one with benefits like upsurges heart health, enables weight loss, contains antioxidants and antidepressants and lends an energy boost to name a few.
So the next time you find yourself ransacking the cupboards or freezer in search of some form of sugar, try your hands on something that is naturally sweet with no added sugar.
These sweet treats will gratify your sweet tooth while ensuring you don't overload your body with sugar. There is absolutely no apparent reason to not let yourself a little gourmet chocolate indulgence every so often, and with such a vast variety of diverse ways out there for you to use, prepare, and eat chocolate, what's it that's stopping you?