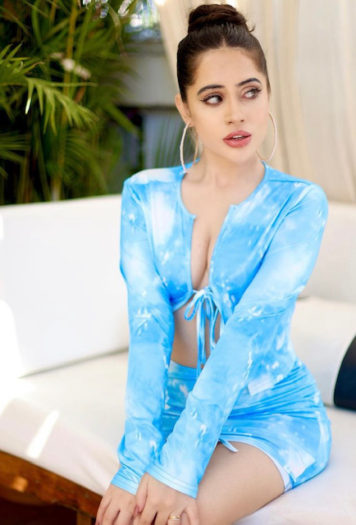 Ms. Namita Nayyar
Urfi, you are often in the light due to your fashion choices, tell us how would you describe your fashion sense and who is your favorite fashion icon?
Ms. Urfi Javed
I would describe my fashion as unique and different. I just do what suits me. If I look at myself in the mirror and feel good about it, that's it. That is what matters the most.
I have been inspired by different people at different times..
Ms. Namita Nayyar
Women Fitness India talks about celebrity diets, do you follow any special diets? Your favorite cuisine?
Ms. Urfi Javed
I don't follow any specific special diet but I eat home-cooked and healthy food. I am not a very diet-conscious person I eat what I want.
My favorite cuisine has to be none other than Indian cuisine. I just love eating South Indian, Rajasthani, Bengali, etc dishes.
Ms. Namita Nayyar
What comprises your workout routine? How many times in a week do you work out?
Ms.Urfi Javed
My routine includes basic cardio sessions. I don't have any hardcore workout routine but I do take care of my eating habits which help me stay fit.