By Dt. Manoli Doshi, 
Founder of Tattvum & Diabetes Educator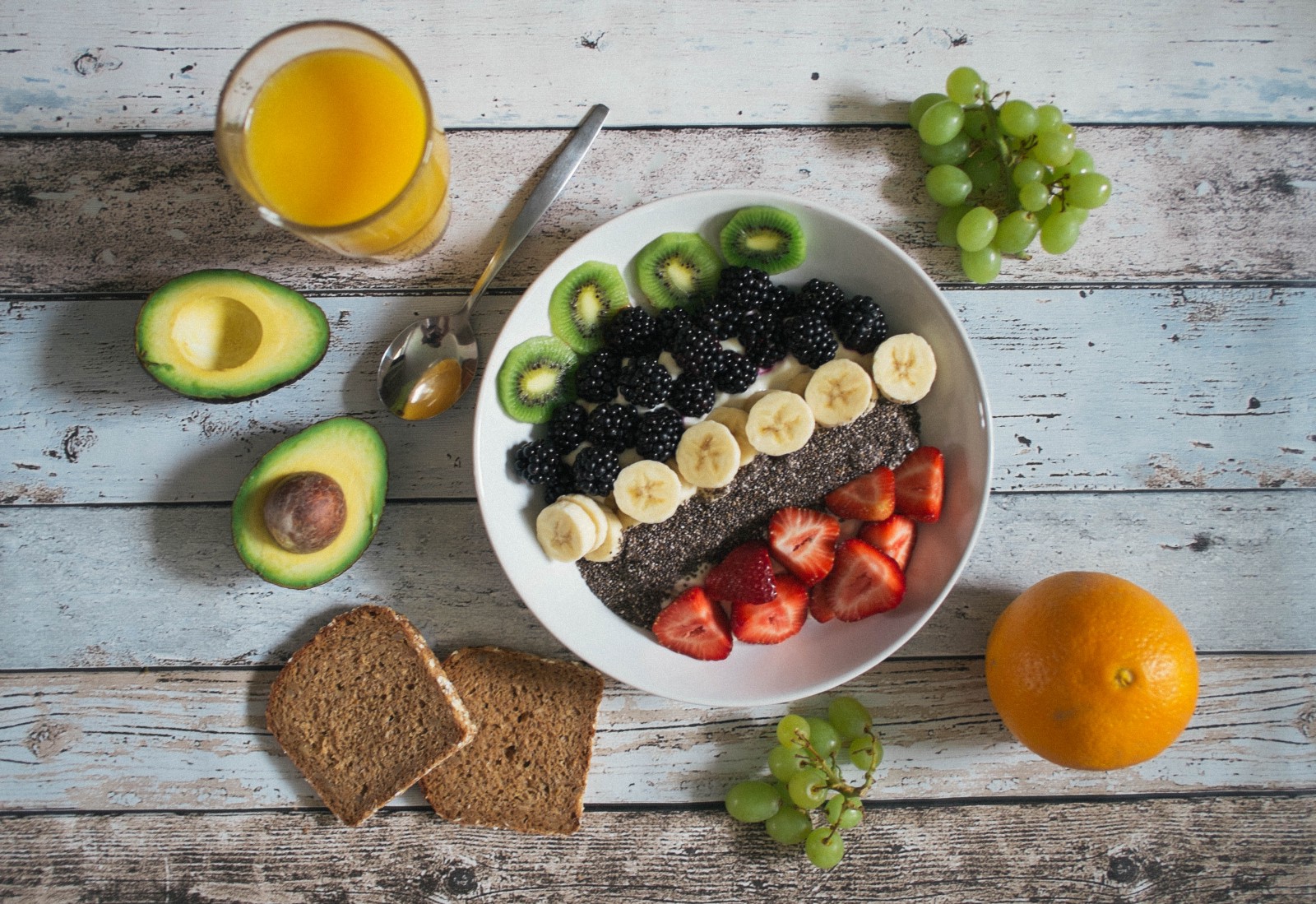 Looking fit and smart is desired by everyone today.  But the big question is HOW??? Apart from exercising one must check the diet that they are following to see positive results. Eating healthy is often misunderstood as eating less.So here I am ready to block out the noise of the fad diets, so you can focus and figure what works the best for you.
If you're trying to cut back, get in shape or simply eat healthy, you're in the right place. Let's get this straight first, limiting your calories isn't giving up but making more sensible choices. Low calorie doesn't have to be low on flavor or taste, you can always make them in your own style at home with delicious taste.
While typically a low calorie meal should provide you 800kcal – 1500 kcal per day. The actual amount of calories you need in a day depends on your age, gender and level of physical activity. You can always contact a health coach or a dietician for more customization of the meals.
For a low calorie meal the right kind of vitamins, nutrients and minerals are required. So here I present you my top 6 favorite recipes that will help you lose weight faster and smoothly.
KHAKHRA CANAPE :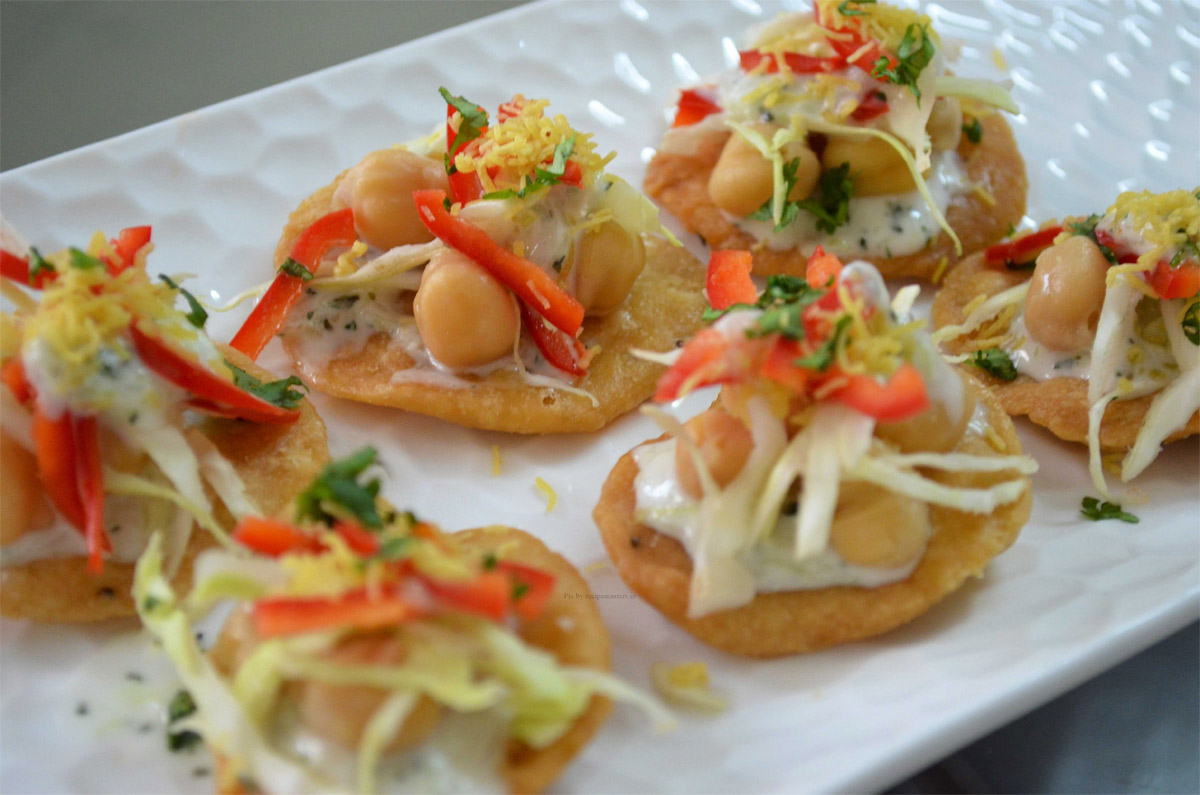 Interesting yet yummy recipes that will make you feel you are not even dieting!! Good bye to boring boiled salads for dinner.  A low calorie recipe with a twist in flavors.
INGREDIENTS: (serves one) 
1 No/low oil ready-made khakhra (plain)
¼ cup chopped cucumber
¼ cup chopped onions
¼ chopped tomatoes
¼ chopped bell peppers
½ tsp. chaat masala
½ tsp. cumin powder
1 tsp. lime juice
1 tbsp. coriander mint chutney
1 tbsp. dates  chutney
½ tsp. black salt (optional)
Salt to taste
Chopped coriander- to garnish
Chopped raw mango- to garnish
METHOD:
To prepare the sauce, in a small bowl mix the two chutneys.
To make the topping, in a big bowl put all the remaining ingredients (except khakhra) and mix well.
Lastly, take khakhra, break into small pieces/squares, add the toppings and put the sauce on top.
KHATTA MEETHA KADDU: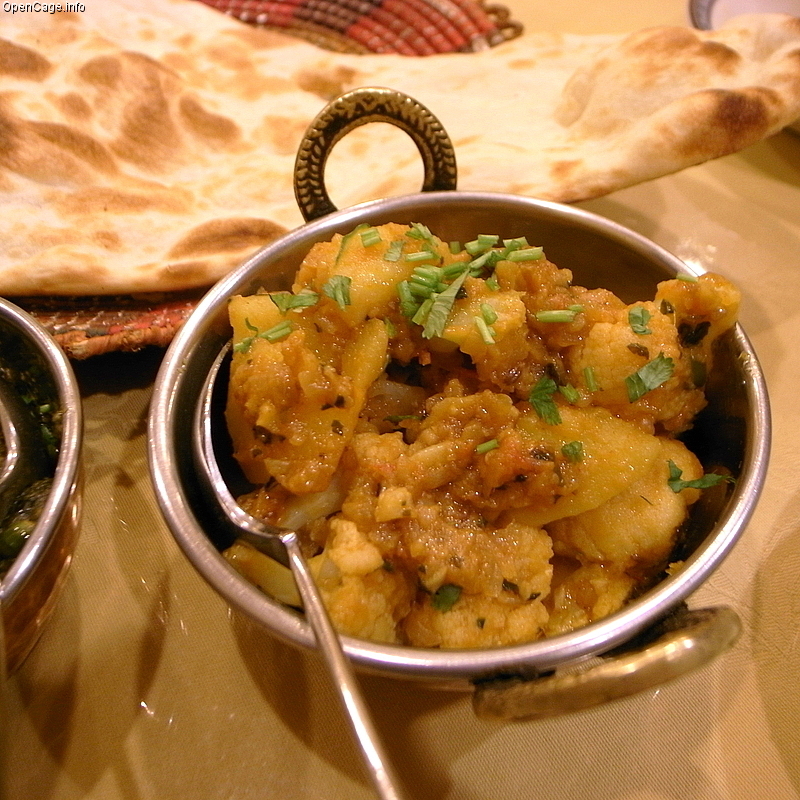 This is a time saver recipe. The pumpkin/ kaddu subzi is easy and quick to cook and at the same time it is delicious and nutritious. 
INGREDIENTS: (serves two)
400g pumpkin
1 inch ginger peeled
½ cumin seeds
½ tsp. methi/fenugreek seeds
2 medium size green chillies slit
½ tsp. turmeric powder
A pinch of Hing/ asafetida
1 tsp. coriander powder
1 /tsp. red chilli powder
Salt to tast
1 tsp. jaggery
1 tbsp. lemon juice
1 tbsp. chopped coriander – to garnish
 METHOD: 
Wash and Peel the pumpkin. Chop into ½ inch pieces and keep aside.
Now in a big pan/kadhai, heat oil, asafetida and jeera until jeera sputters.
Now add fenugreek seeds and crushed ginger. Then add green chillies.
Add the turmeric, red chilli and coriander powder. Then add little water to prevent the masalas from burning.
Immediately add pumpkin pieces and salt. Add ¼ cup water, cover and cook on medium flame till pumpkin can be mashed.
It should take 15-20 mins to cook the subzi depending upon the quantity of pumpkin.
Keep adding water if required. Lastly, add jaggery and let it dissolve.
Add lemon juice and chopped coriander.
Switch off the flame and enjoy with wheat roti/ nachani/jowar bhakri. 
TOMATO BASIL ZUCCHINI PASTA: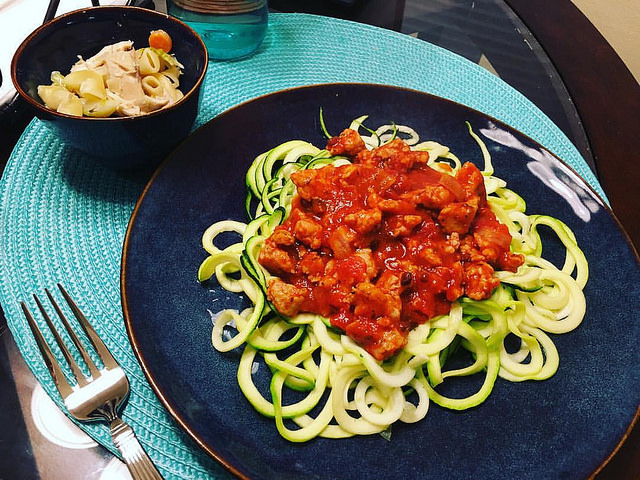 Simple ingredients with a modern twist. Nutritious, healthy and packed with flavors. Easy to make and best option when you want to indulge in some yummy food.
INGREDIENTS: (serves two)
5 zucchinis
2 tbsp. olive oil
1 clove, garlic
1 finely chopped, long red chilli
5-6 cherry tomatoes
2 cup tomato puree
¼ cup basil leaves, finely chopped
Salt to taste
2 tbsp. pesto ready-made sauce
3 tbsp. ricotta cheese (optional)
METHOD: 
Using a vegetable peeler, shave zucchini into thin, noodle-like strips.
Heat oil in a large pan over medium heat. Cook the garlic and chilli until fragrant.
Add the cherry toamtoes and cook for 2-3 minutes until softened. Add pureed tomato and reduce it.
Add the zucchini noodle to the pan and cook for 5 mins. Add basil leaves and salt.
Serve the zucchini pasta with fresh basil leaves and ricotta (optional) 
ZESTY QUINOA SALAD :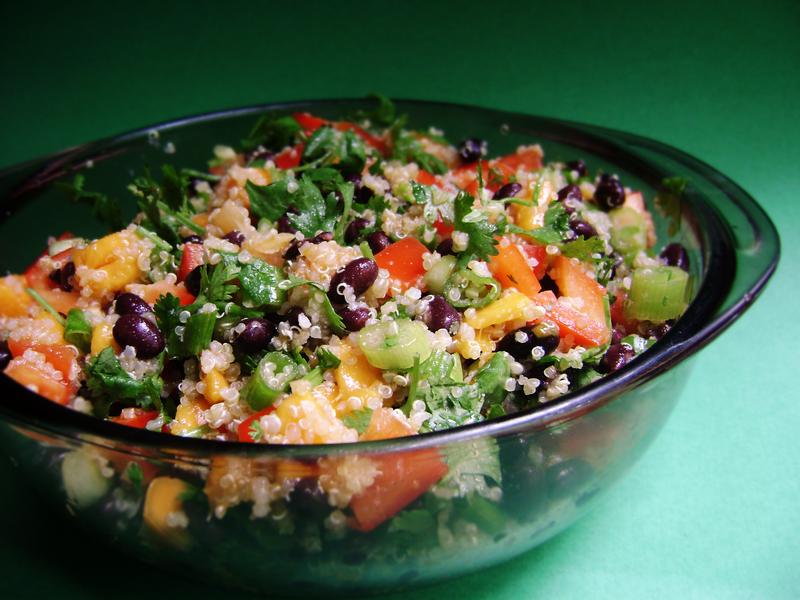 Quinoa is naturally gluten-free and contains iron, B-vitamins, magnesium, phosphorus, potassium, calcium, vitamin E and fiber. It is one of a few plant foods that are considered a complete protein and comprised of all essential amino acids and hence aiding in weight loss.
INGREDIENTS: (serves one)
Quinoa (white, red, black) (uncooked) – 1 tablespoon (15g)
Tomatoes/ cherry tomatoes – 20g
Black beans (drained) – ½ tablespoon (7-8g)
Green onions (chopped) – 10g
Cumin (grounded) – ½ teaspoon
Black pepper (grounded) – ½ teaspoon
Lemon juice- 1 teaspoon (4g)
Cilantro/coriander (chopped) – 1 tablespoon (15g)
 Oil – ½ teaspoon (2g)
Salt – to taste
METHOD-
Take a saucepan, add quinoa and bring it to a boil. Reduce heat to medium-low cover, simmer for 10-15 minutes until quinoa is tender and water has been absorbed. Set aside to cool.
Whisk oil, lime juice, cumin, salt, quinoa, tomatoes, black beans and green onions in a bowl.
Add cilantro/coriander and black pepper. Serve immediately or chill in refrigerator.
VEGETABLE TOASTIE: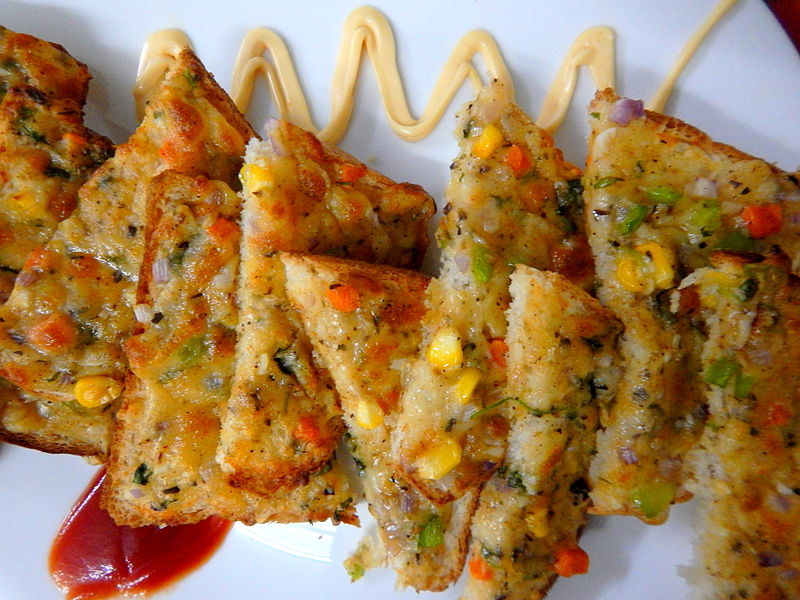 A quick fix for someone who doesn't want to cook a tedious recipe. On the go recipe for people who are always on the move. Nutrient dense and low calorie recipe with loads of flavor and yumminess.
INGREDIENTS: (serves one)
2 slices whole wheat / multigrain bread
1 boiled potato
25g chopped French beans
20g boiled peas
20g grated carrot
20g shredded cabbage
¼ tsp. lime/ lemon juice
¼ tsp. mango powder
¼ tsp. olive oil
Salt and pepper to taste
METHOD:
Mix all the ingredients (except bread) in a bowl. Add salt, pepper, mango powder.
Heat a non- stick pan, grease with oil and place the bread slices on it.
Add the vegetables on it and cover until the bread is toasted.
Serve hot with tomato sauce or any chutney.
ALMOND DREAM SMOOTHIE: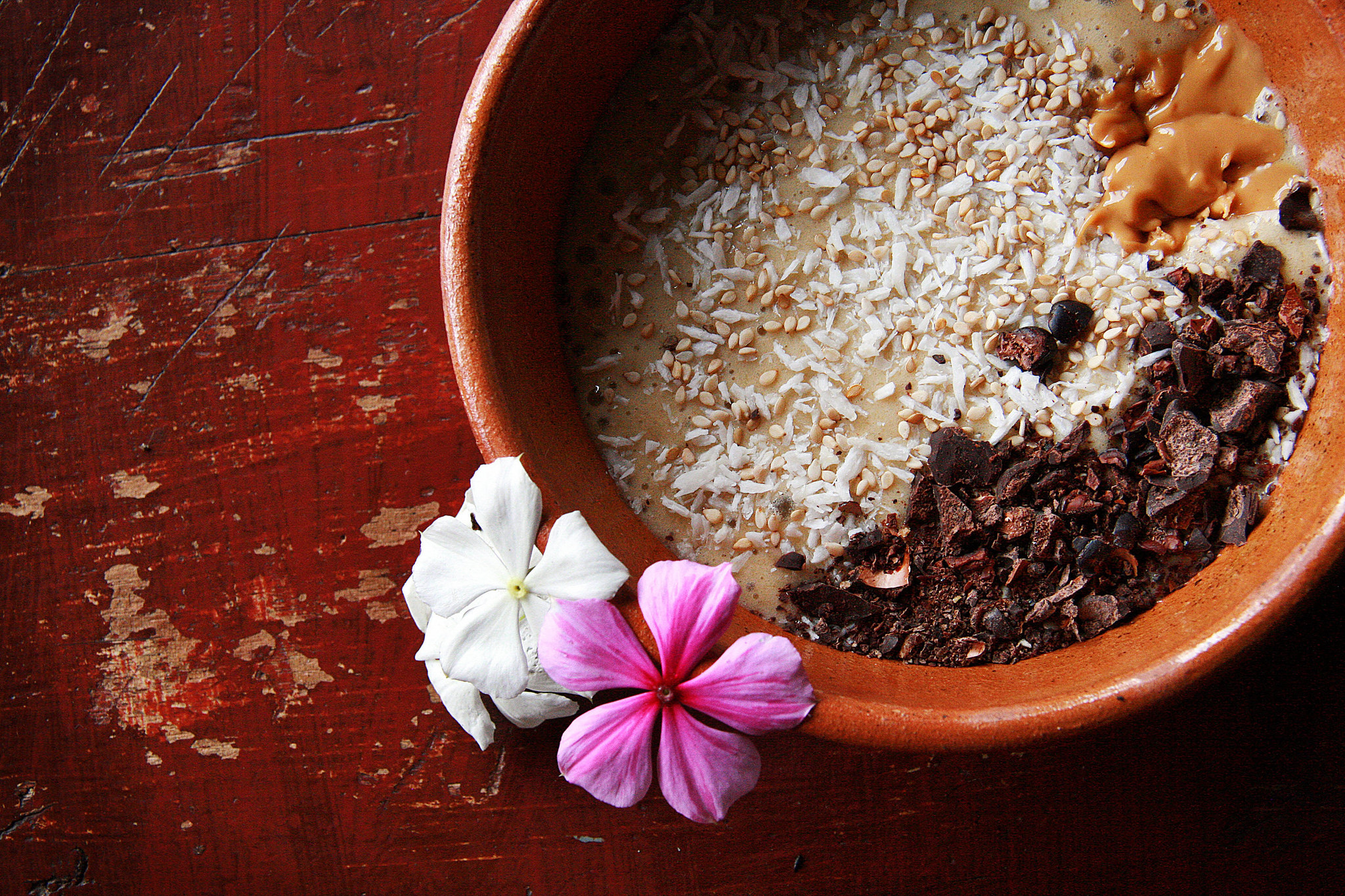 New trend in town- Smoothie bowl for dinner! Low calorie and high protein recipe for smoothie lovers and all those who want to eat light but feel full at dinner.
 INGREDIENTS: (serves one)
Handful raw almonds (around 5)
1 cup milk
1 fresh date seedless and chopped.
1/2 banana
1 tsp cinnamon
½ scoop protein powder
1 tsp chia seeds
3-4 ice cubes
METHOD:
Blend
Finish off with some toppings…homemade granola, nuts, seed and berries
Happy cooking!!!
-Dt. Manoli Mehta