Yoga and music go hand in hand in hand, wherein both contribute to your holistic development.
Music is a moral law. It gives a soul to the universe, wings to the mind, flight to the imagination, a charm to sadness, and life to everything. It is the essence of order and leads to all that is good, just, and beautiful, of which it is the invisible, but nevertheless dazzling, passionate, and eternal form.
-Plato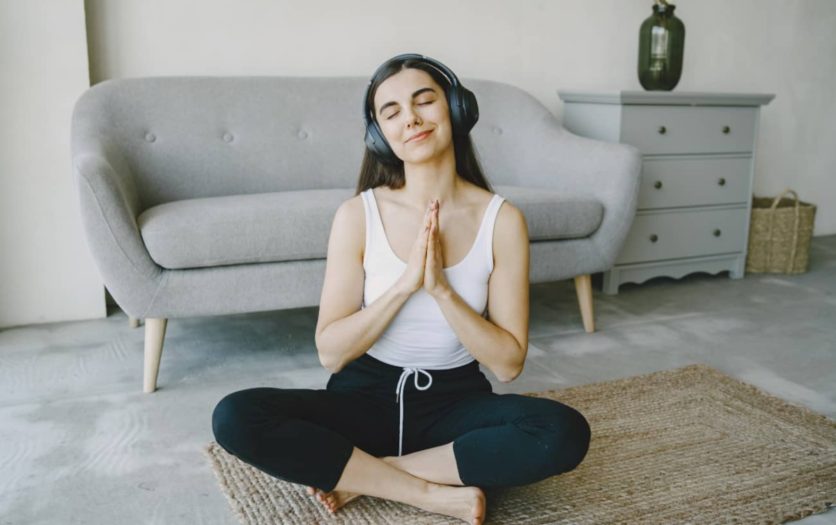 Things to consider when creating a yoga playlist

You may use music as a soundtrack to other things you do in your daily life: chores around the house, driving, cooking, etc. Chances are, you even select which type of music you want on in the background while doing these things.
Creating a yoga playlist can be a challenging task. Things to consider!
Time of Day – Music for your 8 AM class may vary from your 8 PM class. If you are practicing or teaching in the morning you may want music that builds gradually over the practice. If you are practicing or doing a more power-oriented practice at lunchtime you probably want music that is faster-paced with bigger beats. If you are practicing at night, it's best to choose music that soothes you at the end of a long day.
Class Style & Pace – Song choices for a yin class versus a power flow should definitely be different. The songs you choose can help you pace your class so eventually you won't even need a watch.
Audience – Know your audience. If you see a trend that there's always an older crowd, or maybe a super young crowd, that should influence your song choices. Who is my audience? How old are they? What's their background? Where are they coming from ( logistically speaking, financially, emotionally)? It's crucial to choose music that speaks to your audience and knowing who they are is part of that equation.
Class Length – If you have just 60 minutes, you'll have to be more selective in your choices.
Environment – Are you teaching at a corporate gym or an independent studio? You can teach or practice yoga anywhere and music is one more element that you can use to create and hold space for your practice and your students.
Mood – As the season's change, so do our moods. What mood are you looking to create?
Best Music for Yoga Sessions
It is said that music can build your mood and is the core part of enthusiasm, especially when you are working out. Yoga is also a form of exercise and music can help you boost your confidence while performing it.
A combination of yoga, music, and meditation in yoga studios will facilitate brain development.
Will help you stay poised and calm and tackle stressful situations effortlessly.
Now, you can find the recommended types of music or yoga. Below are some of the best music for yoga sessions.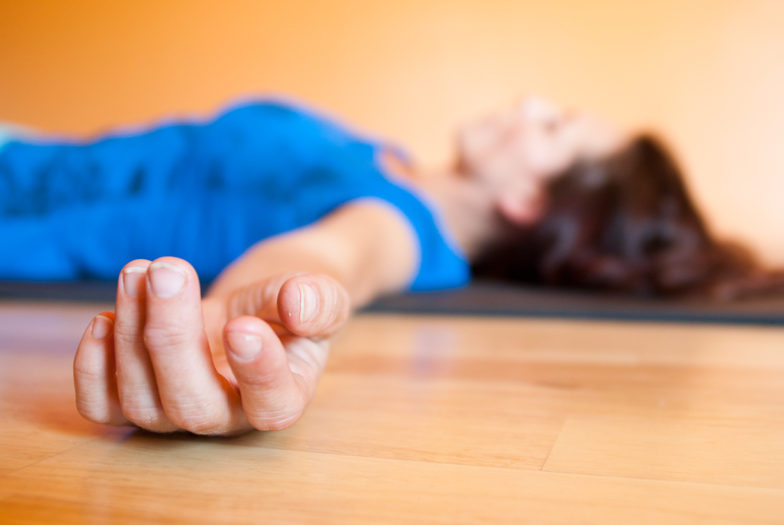 Devotional Music
Yoga originates from the Sanskrit language whose preachers, "Yogis" practiced it with all devotion in the ancient days. In present times too, yoga practice is backed up with devotional music that confers a tinge of sublimity and calmness.
The comfort of Meditation Tune
Meditation music is yet again a people's choice while practicing yoga. It rejuvenates your body and strikes a chord with the external environment.
Classical Beat
Classical music, based on the Indian raga or the Western tone is known for creating a soothing and optimistic ambience. It is preferred by yoga practitioners as it helps them to relax and keep distractions away.
Simply Indie
Indie music has become prevalent in the current times. Due to its swaying beat, it is loved by many people who practice yoga regularly. Vinyasa flow, as the name suggests, is the best-suited yoga pose that can be practiced following the Indie tune.
Pop for Energy
Pop music, a popular genre, along with a hue of fun is the favourite music genre of millions of yoga practitioners. Such type of music will make you feel energetic, fresh, and youthful.
Yoga and music go hand in hand in hand, wherein both contribute to your holistic development. As per the statistics, one out of four people preferred the inland murmurs/ natural sounds over the composed music while practicing yoga. As per them, yoga is something that is based on natural instincts, and thereby, prefers it likewise.