By Preeti Gupta, Dietitian, Founder of Perfect Health by Preeti Gupta
Morning workouts can be hard, especially when you are not fueling your body properly. If you are a person who wishes to workout in the morning and is searching for a perfect pre-workout meal, don't worry, we got you! In this article, we'll share five reasons why you should eat soaked chana before your morning workout.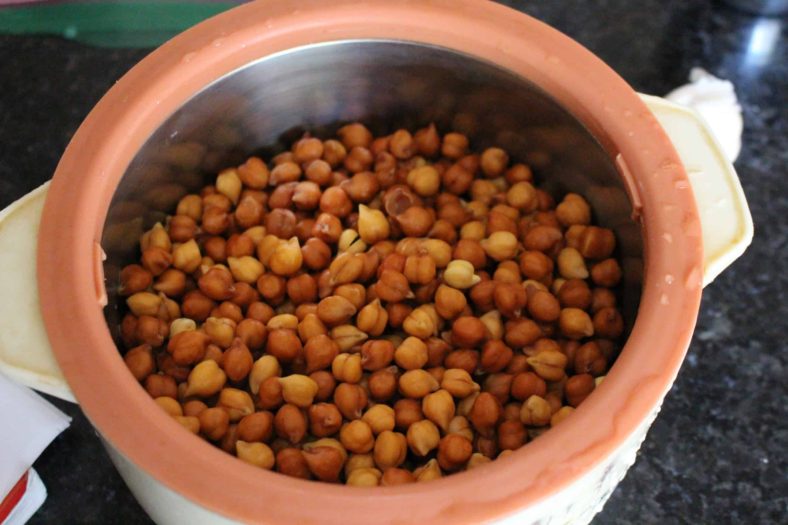 Provides you with pre-workout energy
Soaked chana is a great source of complex carbohydrates, which provide a sustained release of energy to the body. This can help you power through your morning workout and maintain your energy levels throughout the day. Complex carbohydrates are also digested slowly, which can help regulate blood sugar levels and prevent insulin spikes.
Lowers glycemic index
Soaking chana can help lower its glycemic index, which measures how quickly a food raises blood sugar levels. This can help regulate blood sugar levels, prevent insulin spikes, and provide a steady supply of energy during your workout. Foods with a low glycemic index are also digested slowly, which can help you feel full for longer and prevent overeating.
Provides a portion of fibre & anti-oxidant
Soaked chana is a good source of fiber, and it can help keep you feeling full for longer. Fiber also helps lower cholesterol levels and reduces the risk of heart disease. Moreover, they also contain antioxidants such as vitamin C, vitamin E, and beta-carotene. These antioxidants can help reduce inflammation in the body and protect against chronic diseases such as cancer and heart disease.
Very rich source of protein
Chana or chickpeas are an excellent source of protein, and soaking them overnight can help increase their protein content. Eating protein-rich foods before a workout can help improve muscle repair and growth, and aid in muscle recovery after a workout. This is because protein is essential for repairing and building muscle tissue, which can help improve your overall fitness and performance.
Increases the elasticity of the skin
Consuming chana can improve skin elasticity, thanks to its high protein and mineral content. Protein is essential for the production of collagen, which is a protein that gives skin its structure and elasticity. Collagen production declines as we age, leading to wrinkles and sagging skin. Chana is also a good source of minerals such as magnesium, zinc, and copper, which are important for skin health.
In conclusion, chana can be a perfect pre-workout meal as it is rich in protein, magnesium, fibre, and antioxidants. All you have to do is soak it in the water at night and in the morning mildly cook it with minimum to no spices. Just make sure that you wait at least 30 mins before starting your workout session.