Yashmeen Chauhan is a professional bodybuilder & international athlete. Fitness Consultant & personal trainer.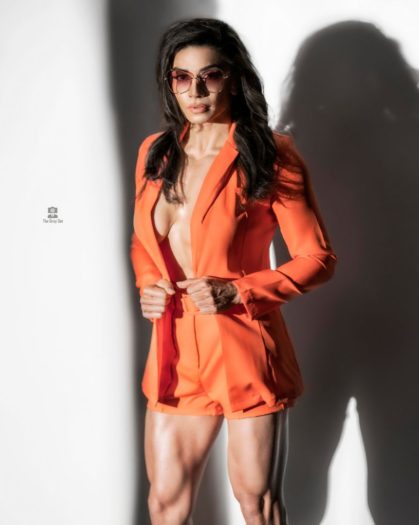 Among her various notable achievements to name, Yashmeen Chauhan is:
1st runner up at The Body Power India Expo 'Fit Factor', 2015
Gladrags Mrs. India 2005 'Best Body Award' Winner
Strength Athlete, training skills honed by Mr. Kaizzad Capadia himself, K11 Academy, Mumbai
Preparation Coach, Competitive Body Building and Power Lifting
Fitness Consultant
An ACSM (American College of Sports Medicine) certified fitness expert.
Reebok certified aerobics instructor and dance choreographer.
Certified kettlebell teacher
Gold Medalist Miss India 2016 Categories: Physique and Fitness
GLADRAGS Mrs. India (Wadia Group) Best Body Award 2005
With a great body and heavy weight lifting skills, she has also managed to be India's 1st Neullife Cellucor sponsored athlete.
According to her "It's all about having faith in yourself and an individual's willpower to achieve, backed by consistent hard work which will help you achieve your goals."
Namita Nayyar from WF India interviews Fitness Coach Yashmeen Chauhan, on her journey, philosophy, and expertise regarding fitness
Ms. Namita Nayyar:
You are a former Ms. Olympia 2018 Gold & one of India's finest fitness trainers and winner of numerous Gold awards. Please share your journey as to what attracted you to fitness. Did you pursue sports as a young girl or was it by accident? Throw some light.
Ms. Yashmeen Chauhan:
After recovering from a relapsed typhoid in 1991, I started putting on excess weight rapidly. Not just that, I lost all my once-upon-a-time long lustrous hair to the disease. A severe bout of acne added to my distress. I was already suffering physically and mentally when body shaming and teasing from schoolmates and family made my mental state even worse. All I knew was I looked ugly.
I was already a shy and reserved girl and now I was ugly too.
I was aware of my looks even before people started to ridicule me and deep in my heart, I knew I would sculpt a great physique someday. When and how- I did not know then. I wanted to look great NOT FOR THE WORLD, not because I was being teased for gaining weight or how I looked BUT ENTIRELY BECAUSE I WANTED TO LOOK A CERTAIN WAY. For me, it's always what I want, how I would want. The world likes it or not, I don't care!
Post my 12 standard exams, I joined a newly opened ladies' gym close to my house. Started training which was a mix of some non-stop jumping exercises followed by using all cardio equipment available- Manual Treadmill, Stationary Bike, Cross Trainer, followed by some mat exercises.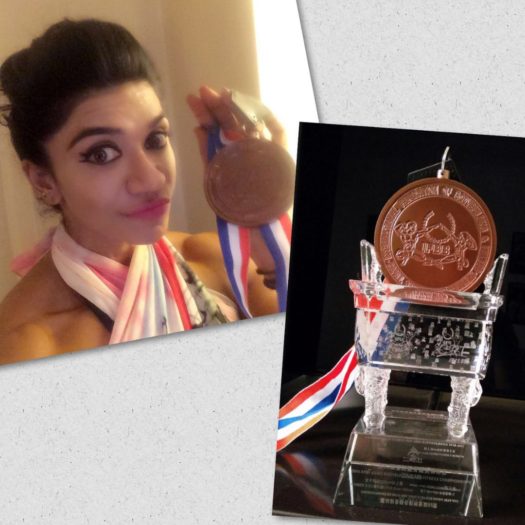 After a few months when I could not afford to pay the gym fee (300/- that time in 1997-98) anymore (which my grandmother had been paying) with a heavy heart I wanted to quit that gym BUT the owner proposed to me a barter deal. She appreciated how good I was at training, and she would love to see me around so I can continue my gym membership till the time I want to and in lieu of it I will have to instruct and coach all the women coming over there. I was the happiest person on earth that day!
I started taking a group class at that gym using a Jane Fonda exercise audio tape. I bought a few more tapes and some video cassettes. Learnt more and taught more. That's how I started and was enjoying it too when I got a job offer from a newly opened world-class gym in Gurgaon (Haryana). They were looking for an Aerobics Instructor and heard about me, so I was supposed to give them a trial session to get that job. I did and I impressed the owner with my skills which I was never confident about then So, I got a job for 4000/- which in another year was promoted to 8000/- because I honed my skills via my first certification in fitness.
All my clients/ people who attended my classes told me I am a great teacher and the best instructor they ever came across, but I never believed them. Today, as I look back to those days, I know why! I was low on confidence and self-esteem due to the circumstances I grew up in. Can you believe, I trembled while instructing the class in my initial days of working as a group class/ Aerobics Instructor? Also, I am too harsh on myself and demand a lot so even if people will tell me I am perfect, I will not lend an ear to that unless I Am satisfied with the result.

As a young girl, I was healthy and hyperactive. I was into playing intense street games with my cousin sisters and neighbor kids. In school, I did play with my classmates but that was all those ground games like running on one leg and catching each other stuff, stapu, etc.
Due to my shy nature, I never took part in any sports except for the annual school sports drill. That too, I was forced to by the teachers. I always wanted to take part in dance items so I could get to dress up in beautiful and colourful attire with makeup BUT I was always selected for PT drills because I could not dance.
Being A fat teenager, I always feared taking part in any activity because I was so conscious of people watching me- watching how fat I looked Lemme take you through my childhood scars in brief. My parents got divorced when I was just 2 and my paternal grandparents took care of me. It was a joint family, and I was the eldest grandchild. My parents married their new soul mates and started their new life, but I stayed with my grandparents and the rest of the family. My mother never contacted me and nor did I. I was attached to my father, but he was not able to maintain a balance between me and his new wife and hence I lost the emotional connection gradually. Of course, I was hurt deep within, but I won't show.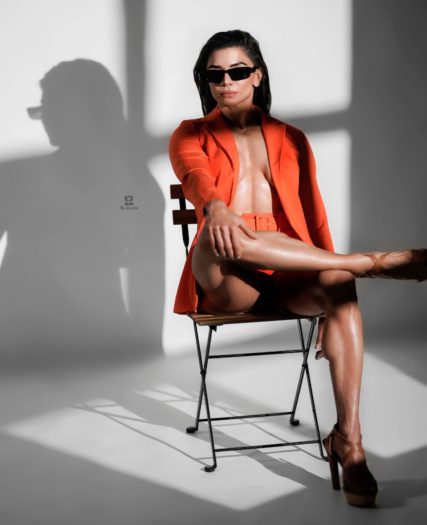 Not getting back to my school days, when I was in middle school, my aunt (bua) pushed me into learning kathak, and I did up to a certain grade. I do have certificates for the same. My cousin's sisters were already into Kathak, and they were just great at it. I left Kathak after some time as I was just average, and I guess I was not that interested. Post that my aunt pushed me into baseball. Yes, our school was forming a baseball team then and my aunt ensured I played Nationals post which I discontinued. I have my district and national level certificates wherein Haryana got the 4th position in the latter. That was my only stint with sports when I was in school.
After high school and while I was doing my graduation via correspondence (B.A. Pass from Delhi University), I was so worried as to what am I going to do in life. I could not have been a burden on my grandparents or any of my relatives.
As a kid I always dreamt of doing well in life, I wanted to be rich and independent and now suddenly there was no clear path I could see. I was so shattered. At the age of 17-18, while I had already started going to the gym (as described above), I joined a kindergarten as a teacher to earn 1200/- Worked for a few months till I got a job as an aerobics/ group class instructor from the best gym in Gurgaon (mentioned above). I feel because I did not give up and continued to make efforts with whatever I had, God showed me a path and hence I am here. What I went through was not easy for a young girl. I could have gone astray or ended my life but am so thankful to God, he blessed me with a will of steel and never give up attitude. I endured it all to emerge stronger and more successful.