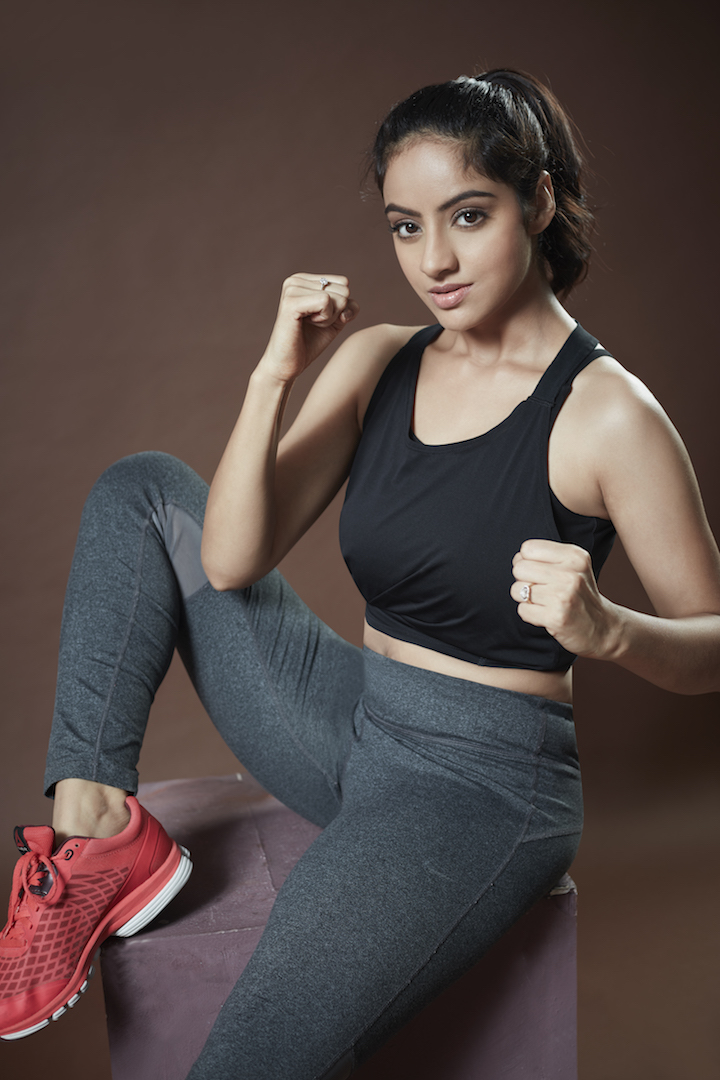 Deepika made her debut in the widely loved Star Plus series Diya Aur Baati Hum playing the role of Sandhya. But before her television debut she had already worked for a Punjabi song album.
Her TV show was on air for 5 years and is one of the best longest running shows. Deepika played the role of a girl who dreams of becoming an IPS officer who then gets help from her husband and mother in law.
After wooing everyone with her spectacular performance of a strong independent Indian woman, Deepika embraced motherhood in 2017. Coming to 2018, she is back in shape and all set to hit our screens in the new year.
To unveil Deepika's wonderful journey as an actor and mother, and her amazing transformation, Women Fitness India joined her over a quick chat below!
Ms. Namita Nayyar:
You made your television debut with the hit serial Diya Aur Baati Hum as Sandhya Rathi which started in 2011 on Star Plus which is considered to be one of the best longest running shows. What lead you to becoming an actress?
Ms. Deepika Singh:
My strong urge to play & perform on different characters, my urge to see myself in different shades with a strong confidence on myself, motivated me to become an actress.
Ms. Namita Nayyar:
You have had an incredible transformation post pregnancy, share 3 things that are instrumental in getting back into shape post pregnancy?
Ms. Deepika Singh:
Things which are instrumental were:
A. I got a lucrative offer to be the anchor for one famous show, last year in September 2017 which I refused to play because I wanted to focus on my health. I didn't want to refuse other offers, following the same excuse so I started focused on my diet as I was already working out since July but not seeing the results that I was expecting. I immediately consulted my nutritionist Kinita Kadakia.
B. Being active on Social media  helped me a lot. As I used to update my pictures and some people used to bully me for my postpartum weight. I took it positively.
C. Breastfeeding & natural birth to my child helped a lot. Bcz of Natural birth I took traditional postpartum massages also started doing yoga after one month of my delivery. Breasfeeding use to kept me guilt free when I was out from home for working out or for some work assignments. Breastfeeding pump made my life lot more easier. I breastfed my child for 15 months. So yes it helped a lot.
This interview is exclusive and taken by Namita Nayyar, President womenfitness.org and should not be reproduced, copied or hosted in part or full anywhere without an express permission.
All Written Content Copyright © 2018 Women Fitness Org