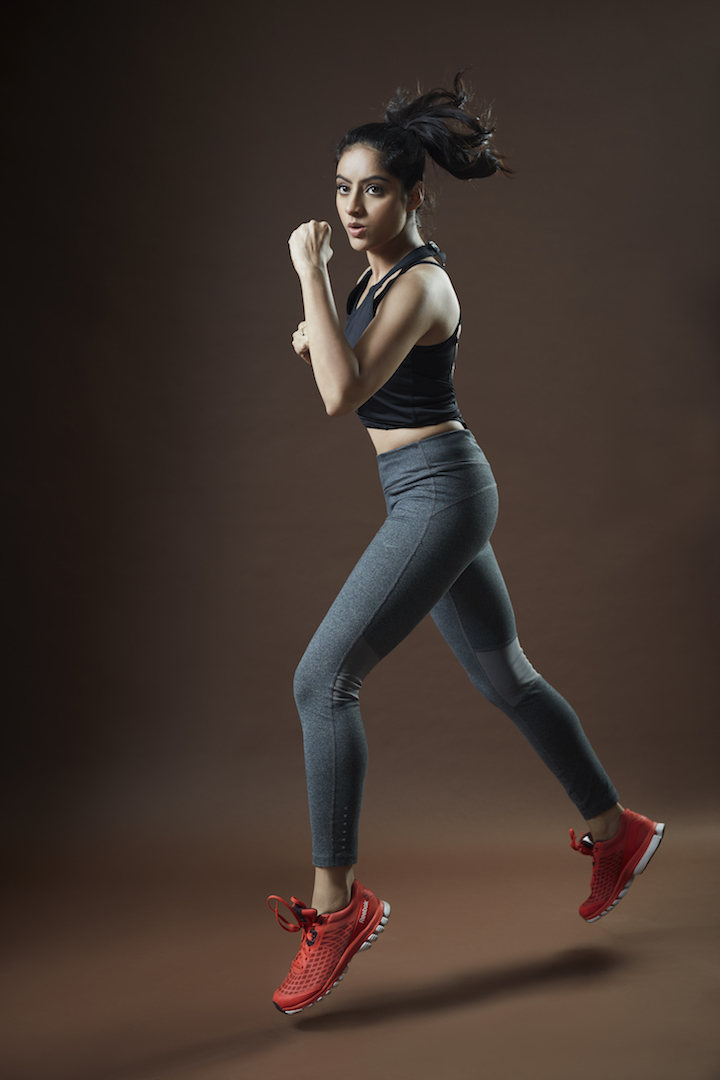 Ms. Namita Nayyar:
In an interview you said that, "Breastfeeding is extremely important for your child, your health, and your body. It is natural and the best thing for weight loss." How do you feel it has helped you? And also what makes it so important?
Ms. Deepika Singh:
As I already said, elaborating on that:
A. How it helped me? It helped me on an emotional level. I used to feel connected with my child all the time when I was away from home as well. It's an awesome experience for mothers. Also it helps your uterus to comeback on its previous shape.
B. How it's important for the child? It's termed as White Gold in the west for a child. No formula milk or animal milk can match what our cells and body produce for our baby. Cow or other species' milk is for their babies not for human baby. It's like white blood that we give to our child for its better immunity & emotional health. Yes exceptions are always there, some mothers are not capable of doing that then it's ok to give formula. That's why it's very important to consult a Lactation expert after 7 months of pregnancy or right after delivery. In my case it helped a lot. Breastfeeding is a gift of confidence which comes as you nurture your baby with your own body and mind.
Ms. Namita Nayyar:
Tell us about your post pregnancy diet that complimented your workout routine? Also, share your 5 favourite Indian dishes.
Ms. Deepika Singh:
I consulted Kinita Kadakia for my nutrition and she always landed me an apt advice which supports my dance workout. I always feel energetic during my dance training as well as after my workout. Whole day I feel energetic and happy. She gives you a lifestyle not only a diet. A big thank you to her.
Diet is very simple and cheap
Breakfast- Tea & poha or bajra roti in winters & jowar roti in summers or some fruits with oats.
Lunch- Dal, veggies & 1 jowar roti
Evening snack- khakhra & tea
Dinner- Moong dal chillas or paneer with veggies.
Favourite Indian dish
Moong dal chillas
Poha
Dal rice
Masala dosa
Kheer puri
Ms. Namita Nayyar:
You have been a very passionate Odissi Dancer. When did you take this up? And how has it helped you stay fit for all these years?
Ms. Deepika Singh:
Odissi dance – It was my childhood dream to learn Indian classical dance form. So when I got the confidence on my acting skills, which my audience gave me, by accepting me in an I.P.S officer role in 2014 with incredible TRP's so I thought to explore more by fulfilling my childhood passion too. So I started taking a class since February 2014. It helped me a lot not only on a physical level but also on an emotional level. As I cannot motivate myself for any workout without attaching emotions to it. I find it so boring and very hard to motivate myself for other workouts. But in dance you give emotions to your thoughts, get chance to express them by involving physical body and as it's a classical form, you tend to perform by telling the inspiring stories of our dieties with complex Odissi tales which is very good for challenging your mind power. So I found it very challenging every day when I perform, so I love to learn it every day. As challenges give me wings to find out new me. I'm away from screen from past two years but I'm not away from acting or Abhinay a single day as Odissi is in my mind almost every day, every time. So I never felt that I'm away from my work, it's my fans who are counting days & telling me on social networks.
Ms. Namita Nayyar:
2018 nearing to an end what are you looking forward to in the new year 2019?
Ms. Deepika Singh:
Best emotional & physical health of my loved ones. Also looking forward for a good project so that I can interact with my audience through my talent.