Women post pregnancy face the challenge of what to wear to cover up their tummy and diastatis.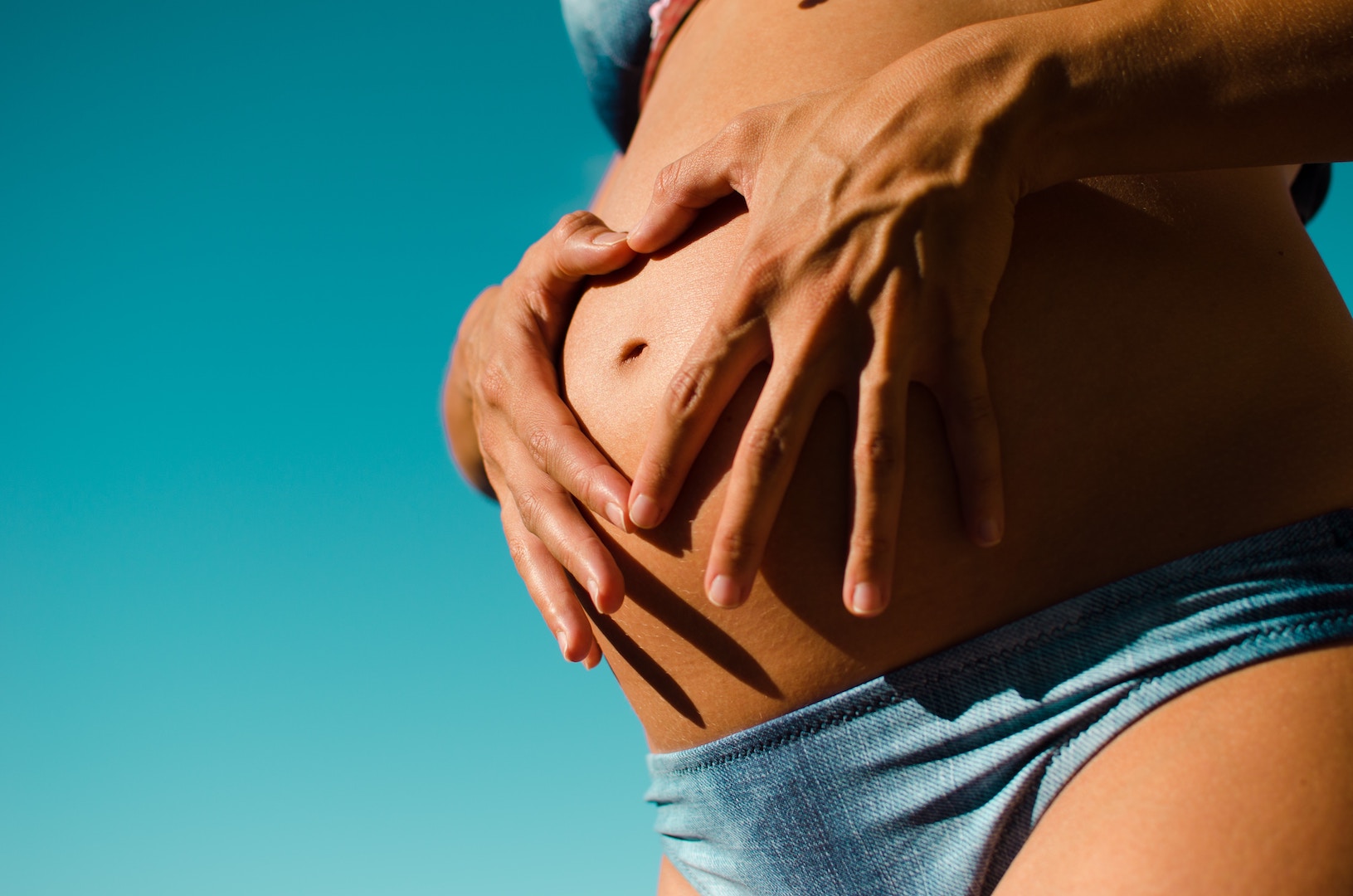 Just remind yourself, it's time to change your choice of clothes to look different, stylish & out of the world.
Let's have a look at the tips to style that post-pregnancy belly.
Go for Shapewear
These soft, comfortable and tight-fitting undergarments come in a lot of variants, taking full control of your tummy area. You can easily get away with those body-hugging dresses that were forever part of your wish list. Choose a bra that is not loose or sagging but makes you uptight and give the right definition.  Opt for a high-rise underwear as they help you a great deal.
Wear leggings or skinnies

 
Make Leggings your best friend. They are a great fit & comfortable and serve well in tucking up your belly a bit. They come both as knee length and full length choose according to season and requirement.
Dress Smart
Becoming a mother doesn't me you can't look classy. Understand your problem areas and your strengths. Wear dresses that steer the attention away from your tummy; it could be just a flowy design or pattern with vertical lines. Stay away from body-hugging clothes, unless you're sure of pulling off a bulgy stomach. Sleeveless vests work well for all seasons. For winter, you can wear over a sweater while you could look for a lightweight version for summer. Look for tops that are banded at the hemline. A top like this should hit at the hip, creating a blouson effect that easily covers up any tummy bulge. You can wear a banded top with jeans on the weekend or with a straight skirt at work. Peplum tops, t-shirts with twist, asymmetrical tops, an empire waist blouse or dress is an easy way to hide any extra weight in your midsection. Do not hesitate to go for a wrap dress as they are easy to wear and hide your tummy.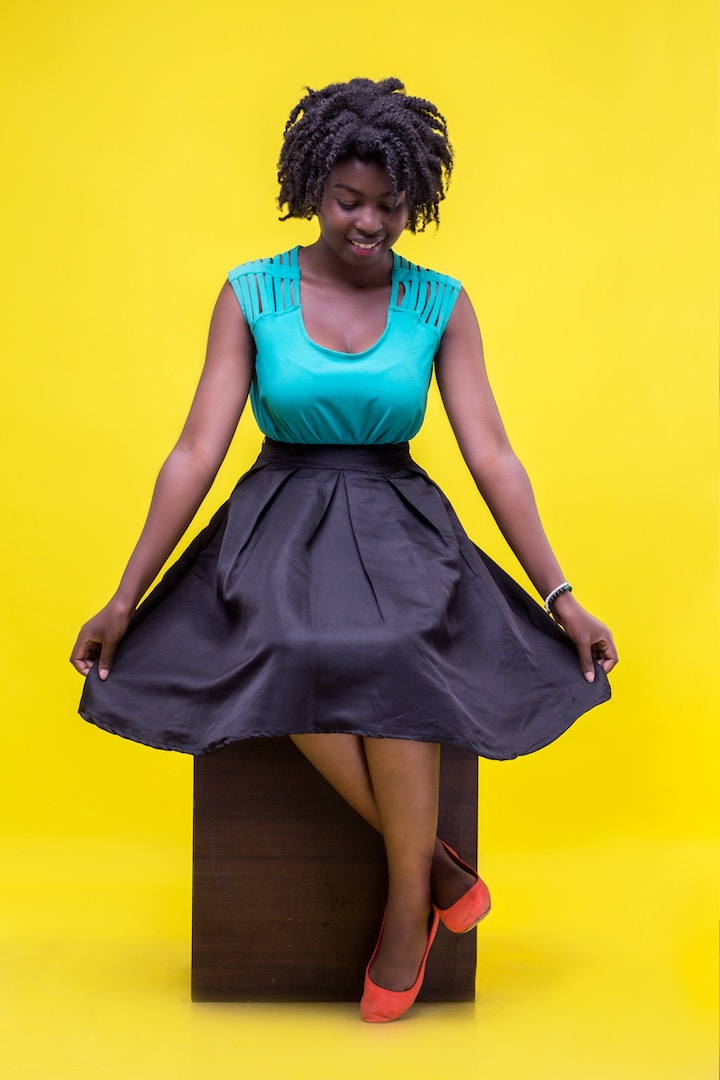 Long flowy skirts and dresses can be a great option
Go for long pleated skirts as they are comfortable and can be worn them with a thick pair of tights or leggings and boots in the winter! Skirts with an elastic waistline are best. And as a bonus, you will probably still be able to wear these skirts after you lose the weight! Choose dresses that 
Wear Dark Colored Clothes
Black is the slimming color! wearing dark colored dresses to hide belly will always work. If you love an outfit and are not sure if it goes with your figure? Simply go for it.
Planning to wear a Saree
Select light weight fabrics like cotton, raw silk, linen which are easy to drape and help your skin to breath. A Saree in the right fabric will hide your body flaws and make your look sexy and graceful. Choose monochrome designs to make your baby bump unnoticeable.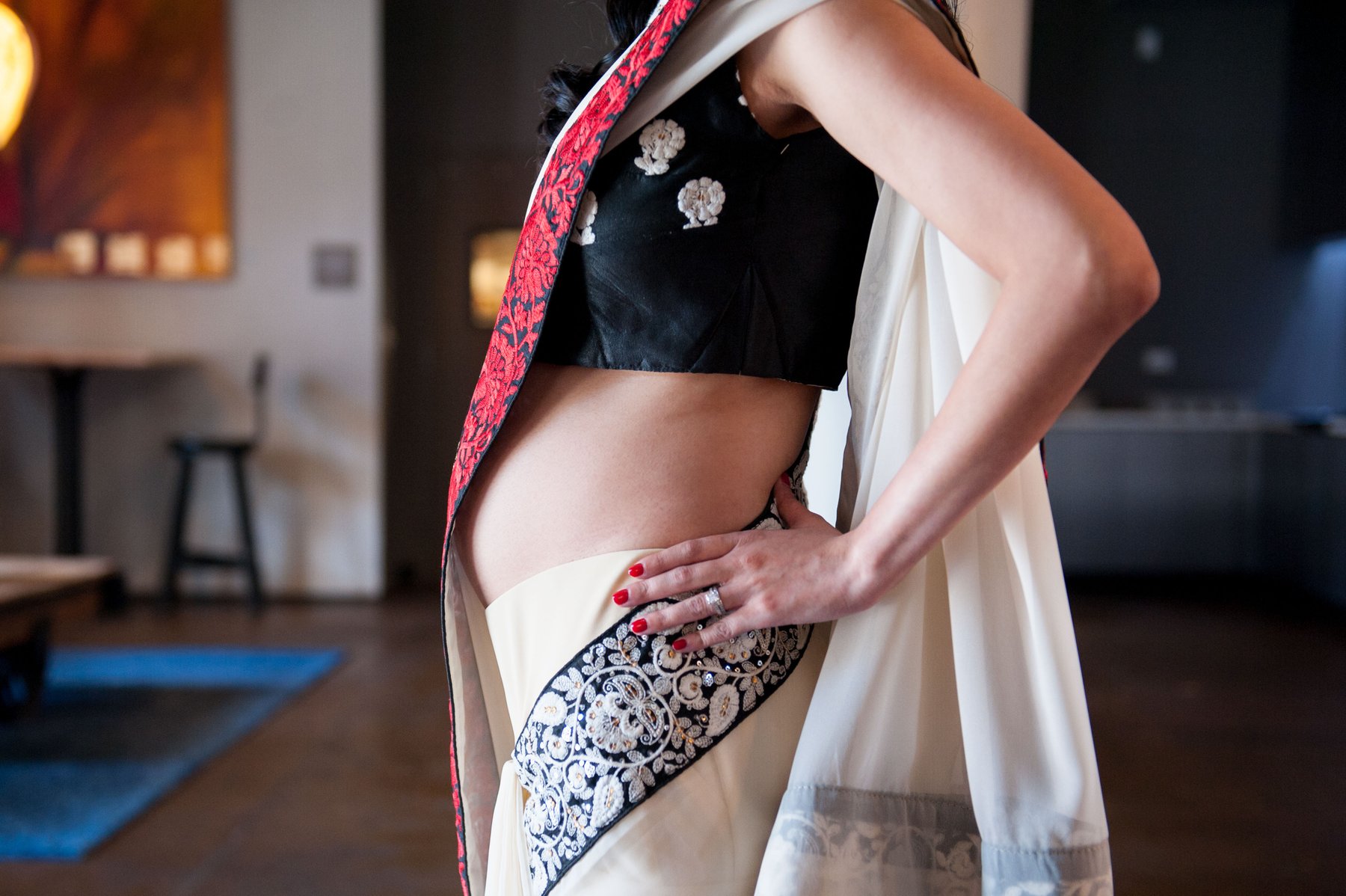 So go ahead, put on your best pair of footwear, makeup, accessories and step out feeling like a bombshell that you certainly are.