According to Ayurveda, jeera or cumin seeds are nature's finest tonic.
Jeera is loaded with iron, calcium, magnesium, and manganese. It also provide some amount of omega-3 and omega-6 fatty acids. Significantly, the cumin contains nine types of antioxidants including Copper, Zinc, Selenium, Vitamin E, Vitamin C, Lutein, Vitamin B9 and Beta Carotene. The seeds contain thymol and various other oils which stimulate the glands in the digestive system.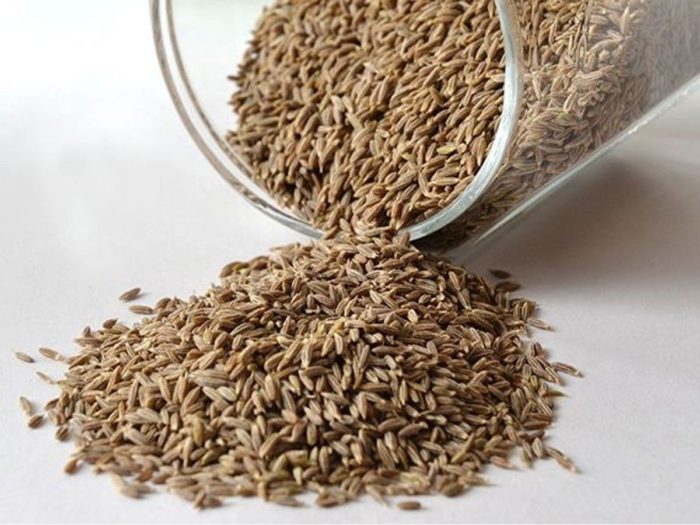 Nutritional Value
One table spoon of cumin seed contain,
22 calories
1.07 g of protein
1.34 grams of fat
2.65 g of carbohydrate which includes 0.6 g of fiber and 0.14 grams of sugar.
The same tablespoon serving provides 0.25 % of vitamin K, 49.75% iron, 5.60% of calcium and 0.56% of vitamin C.
Why One Should Consume Jeera (Cumin Seeds)?
The cumin is a powerful carminative, i.e. it provides almost instantaneous relief from gaseous distension and flatulence as well as the tummy pain that's associated with it.
Jeera revs up gastric secretion which in turn improves your digestion considerably.
An outstanding liver tonic: Cumin seeds are a robust liver tonic. Jeera boosts the ability of the liver to detoxify the body, by enhancing the liver's detox enzymes.
Can help get rid of worms, parasites and bacteria: Cumin can help purge worms and parasites. It also has strong germ-battling properties which fight off bacteria and fungi.
Regulates blood sugar The natural oils in jeera decrease blood sugar levels substantially and enhance the action of the hormone insulin thereby being of massive help in the successful management of diabetes mellitus.
Jeera boasts of full-bodied anti-cancer properties too. Jeera has exceptional free radical scavenging and annihilating abilities and promises to suppress tumor growth and decelerate the progression of cancer. Black cumin especially is more potent.
Can help improve your ratio of HDL (good) and LDL (bad) cholesterol.
Cumin might help treat Parkinson's disease because of its contribution to the body's central nervous system function.
How to Make Jeera Water
Try making your own jeera water by steeping two teaspoons of cumin seeds in 1.5 quarts of boiling water, straining the seeds out, and drinking the water that's been infused with cumin's healthy oils and extracts.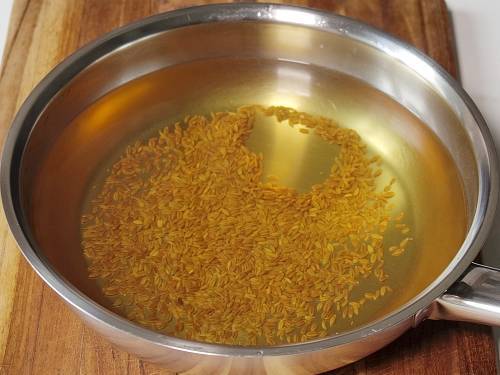 Jeera Water for Weight Loss
Cumin has the potential for helping you lose weight because of a unique active ingredient — thymoquinone, a naturally occurring chemical that has antioxidant and anti-inflammatory properties.
Thymoquinone can target free radicals in your body, assisting your body in cleansing itself of toxins. Cumin helps your cells respond to insulin and glucose, which keeps your blood sugar stable.
Over time, the effects of cumin can work together with a healthy diet (reduction in calorie intake) and regular exercise to decrease fat deposits in your body. When everything works together, you may notice that any symptoms of bloating, swelling, and fatigue are decreased when you consume cumin.
Breaking Myth
Cumin can't actually erase fat. Only overall weight loss can target fat deposits on your body.
Risks and side effects

Cumin is considered to be highly safe and generally nontoxic, even in larger doses. But there are some side effects to be aware of if you would like to use it. The typical dose of cumin as an herbal supplement is 300 to 600 milligrams per day.
Researchers have found evidence that cumin suppresses testosterone levels, which means it could make men less fertile if they're taking it. Cumin has been used by some cultures as a substance to trigger miscarriage, so women that are pregnant or trying to become pregnant should keep that in mind.