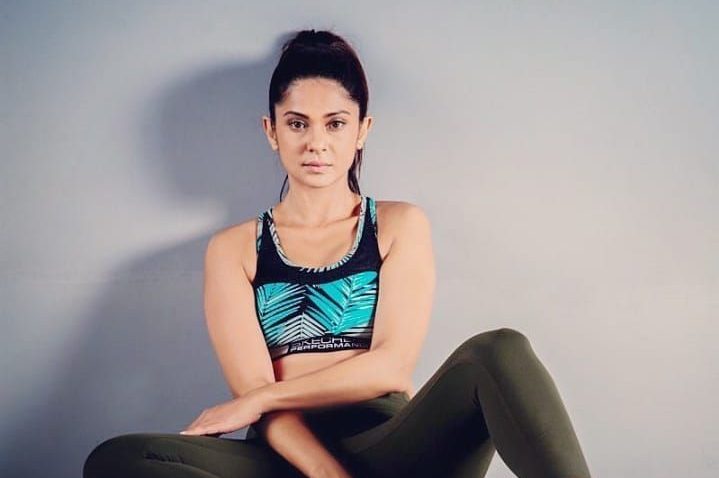 Ms. Namita Nayyar
You were recently listed as one of the most desirable women in India on The Times List, your reaction to the same?
Ms. Jennifer Winget
Oh honored, definitely! And especially to be in a beautiful and esteemed company.
Also qualities you feel make you forever graceful and glowing
Right now, well, humility as a quality perpetually tops my list! But as they say, it takes a village. I don't wake up looking graceful, in fact, I am far from it! So I have a team to thank for hair that's on-trend, bold hair color, Makeup on point, and a glowing face and sharp diva dressing! A li'l Yoga and Pilates, balanced healthy eating, a pet by your side for fabulous company, and something creative to de-stress you, helps a lot too!
Ms. Namita Nayyar
You have mentioned that you are a television girl, do you wish to be featured on the big screen and also you recently gained a lot of popularity on the OTT platforms as well, do you feel that OTT platforms are the next big thing
Ms. Jennifer Winget
– I love acting. Period! I've said it before and I will say it time and again. So if an opportunity presents itself, whatever the medium, I will consider it! Performing on camera makes me happy. There is nothing more fulfilling for me.
When I started out on Television, I will admit, I never fully understood the craft. I didn't go to any acting school or never even took part in theatre or dramatics in school. I learned it on the job and slowly and steadily in it all, I think I found my groove. The high that comes from a good performance doesn't compare to anything else. Before Beyhadh, I don't think I was ready to step out of my comfort zone. That changed for me. I honestly think I got lucky with the show. It opened a lot of doors for me. Times are a-changing now, a host of OTT platforms are opening up opportunities further; opportunities that do not stereotype actors, are experimenting with unique out-of-the-box, gripping scripts. This has indeed helped the industry grow and the future definitely feels promising.