Ms. Namita Nayyar
How do you manage to stay fit and avoid weight gain being a chef made around food? Share the diet pattern you follow. Foods you try to include in your diet & 5 foods you avoid? For you, an ideal breakfast would be.
Ms. Kirti Bhoutika
Eat nutritious food, control portion size, and keep your body active.
5 food to avoid-
processed and packaged food
white bread
canned juices
deep fried oily food
excessive white sugar

5 foods to include in your diet-
milk products
nuts and seeds
resh seasonal fruits and vegetables
whole grains
pulses and daal

Ideal meal would be a good share of proteins, good fats, vegetables and fruits, and whole grains.
Ms. Namita Nayyar
Exercise & fitness routine you follow to stay fit, healthy & prevent weight gain?
Ms. Kirti Bhoutika
Working out at least 4 days a week. Also, trying to take the stairs and walking whenever possible to keep my body moving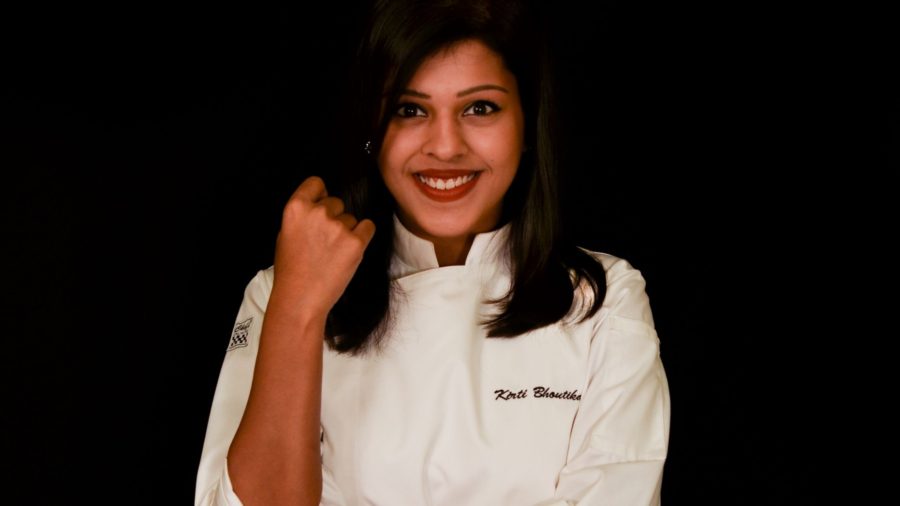 Ms. Namita Nayyar
5 tips for people from the food industry or females who would like to compete in competitions like MasterChef?
Ms. Kirti Bhoutika
Do not participate to win. Participate to excel and learn.
Pre-plan what you might want to make in the next challenge
keep up with trends and new ingredients 
Include different textures on the plate.
Improvise and innovate with textures and flavors.