Lavender essential oil is one of the most popular and versatile essential oils used in aromatherapy.
The herb is highly regarded for skin and beauty and is commonly used in fragrances and shampoos to help purify the skin. It can be purchased over-the-counter (OTC) from drugstores, and some versions are used to add flavor to baked goods and foods.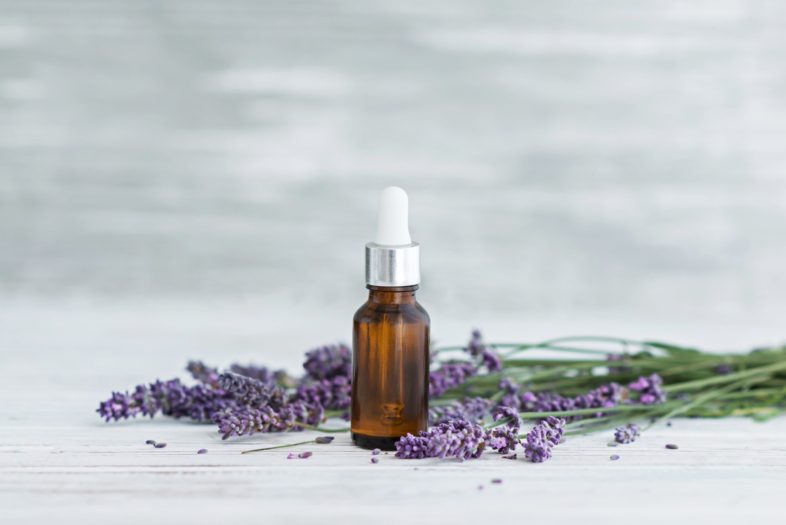 Benefits of Lavender Oil
Lavender oil is believed to have antiseptic and anti-inflammatory properties, which can help to heal minor burns and bug bites.
Research suggests that it may be useful for treating anxiety, insomnia, depression, and restlessness.
Some studies suggest that consuming lavender as a tea can help digestive issues such as vomiting, nausea, intestinal gas, upset stomach, and abdominal swelling.
In addition to helping with digestive problems, lavender is used to help relieve pain from headaches, sprains, toothaches, and sores. It can also be used to prevent hair loss.
Fungal infections
A study published in the Journal of Medical Microbiology found that lavender oil could be effective in combating antifungal-resistant infections.
The researchers found that the oil was lethal to a range of strains that can cause disease in the skin.
In the study, the essential oils distilled from the Lavandula genus of the lavender plant seemed to work by destroying the membranes of fungal cells.
The study showed that Lavandula oil is potent and demonstrates antifungal activity on a wide spectrum.
Wound healing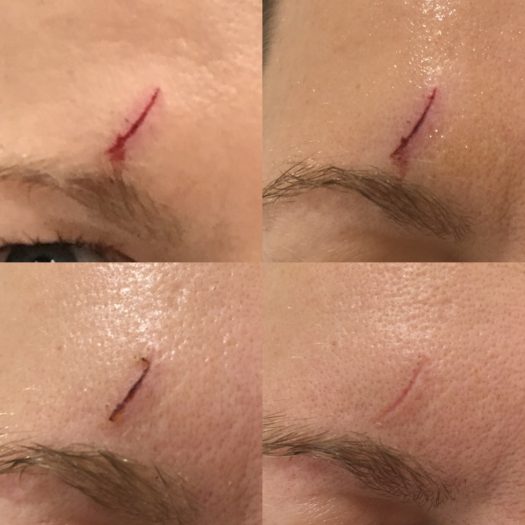 A study published in the journal Evidence-Based Complementary and Alternative Medicine compared the effects of several treatments for wound healing.
The researchers compared the effects of transcutaneous electrical nerve stimulation (TENS), saline solution, povidone-iodine, and lavender oil. These were applied to laboratory rats.
The study authors noted that wounds closed faster in the TENS and lavender oil groups than in the control groups. These findings suggest that lavender has an acceleratory effect on wound healing.
Hair loss
Lavender is possibly effective for treating alopecia areata. This is a condition in which hair is lost from some or all areas of the body.
Research shows that lavender can promote hair growth by up to 44 percent after 7 months of treatment.
Anxiety disorder and related conditions
Researchers have also found that lavender scent may help anxious dental patients.
The investigators measured the dental anxiety levels of 340 adult patients during their wait at the dentist's waiting room for their appointment.
Half the patients were exposed to lavender scent, while the other half were not. The team found that those exposed to the lavender scent reported lower levels of anxiety compared to the other patients. The calming effect of lavender was present regardless of the type of scheduled dental appointment.
Lavender does not seem to impact anxiety about future dental visits. However, it has been shown to provide a sense of calm while attending treatment.
Post-tonsillectomy pain in children
Lavender oil has been shown to reduce the amount of painkilling medicine required after a tonsillectomy.
A team of researchers at the Isfahan University of Medical Sciences, Iran, carried out a study to determine whether aromatherapy with Lavandula angustifolia essential oil might reduce symptoms of pain in children after the removal of the tonsils.
The study included 48 children aged 6 to 12 years. The frequency of each child's acetaminophen use and nocturnal awakening due to pain was monitored for 3 days after surgery. Pain intensity was also measured. Acetaminophen is also known as Tylenol or paracetamol, and the group using lavender oil was shown to use acetaminophens less frequently.
However, there was no significant difference in how often they woke up at night or their perceptions of pain intensity. However, more research is required to fully confirm lavender oil as an effective painkiller.
Premenstrual emotional symptoms
Research on the use of lavender oil to alleviate premenstrual emotional symptoms has been conducted.
This crossover study involved 17 women, aged on average 20.6 years, with mild-to-moderate premenstrual symptoms. The participants spent one menstrual cycle with no lavender aromatherapy treatment, and another undergoing lavender aromatherapy.
The study concluded that lavender aromatherapy could alleviate premenstrual emotional symptoms.
Dosage and Preparation
There is no recommended daily allowance for lavender essential oil. According to the principles of aromatherapy, breathing in the scent of lavender essential oil or applying lavender essential oil to the skin transmits messages to the limbic system, a brain region known to influence the nervous system and help regulate emotion.
One popular approach involves combining lavender oil with a carrier oil (such as jojoba or sweet almond). Once blended with a carrier oil, the lavender essential oil can be massaged into your skin or added to your bath.
You can also sprinkle a few drops of lavender essential oil onto a cloth or tissue and inhale its aroma, or add the oil to an aromatherapy diffuser or vaporizer.
Note: When buying pure lavender essential oil, check the label for its Latin name, Lavandula angustifolia. No other oils or ingredients should be listed. Essential oils should be packaged in a dark amber or cobalt bottle and stored out of sunlight.
Ref: https://www.medicalnewstoday.com/articles/265922#interactions