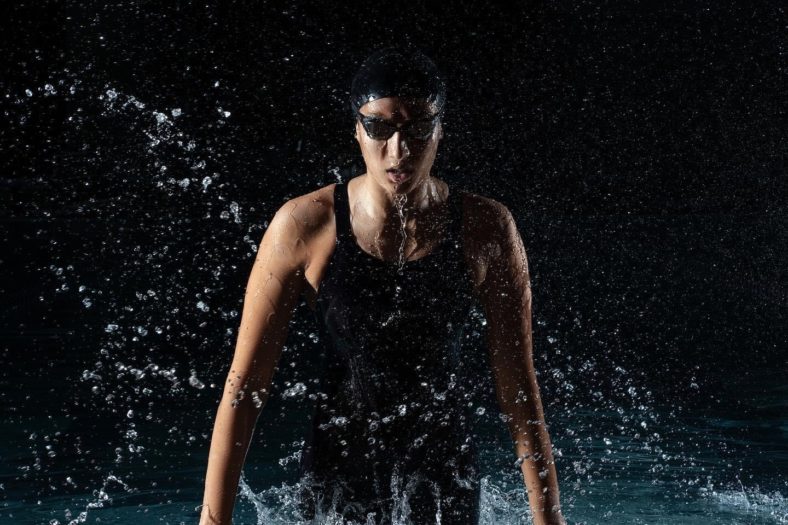 Maana Patel is an Indian athlete, the first female swimmer to qualify for Tokyo Olympics to compete in the women's 100m backstroke. She hails from Ahmedabad, Gujarat. Maana finished with a time of 1.05.20 behind Zimbabwe's Donata Katai.
She was selected for the Olympic Gold Quest in 2015. She had won the silvers in 50 metre, 100 metre and 200 metre backstroke; bronze in 50 metre freestyle; gold in 4×100 metre freestyle relay; 4×100 metre medley relay at the 12th South Asian Games (2016).
Maana won 3 gold medals at the 72nd Senior National Aquatic Championships-2018. Maana won six medals (1 gold, 4 silver, 1 bronze) at the 10th Asian Age-group Championships-2019 which was held in Bangalore.
She has received the Sardar Patel award from the Gujarat state government in India.
Catch Ms. Maana Patel in conversation with Women Fitness President, Ms. Namita Nayyar as she unfolds her success story.
N.N.
At what age did you start swimming and what motivated you to pursue at a competitive level?
M.N.
So none of us from my family thought I'd be a swimmer in particular. But as a kid, my appetite was very poor. There is this thing that If u play in the water you eat properly. So because of this, my mom put me in a summer swim batch in 2008. That's when I learned how to swim. The purpose of me eating properly was also solved and I was enjoying it at the same time. Slowly I started taking part in the club level meets and I used to win. A few people advised me to take up swimming professionally. In 2010 I decided to do so.
In 2011 I won my first national medal and in 2013 I became India's fastest female backstroke in 50m 100m and 200m. I had got a standing ovation from the crowd at the pool. I heard a big roar from the stands when I finished my race and then got out my coach was in tears. I was so overwhelmed but I still didn't know what it meant. I was just very happy and then there was no looking back.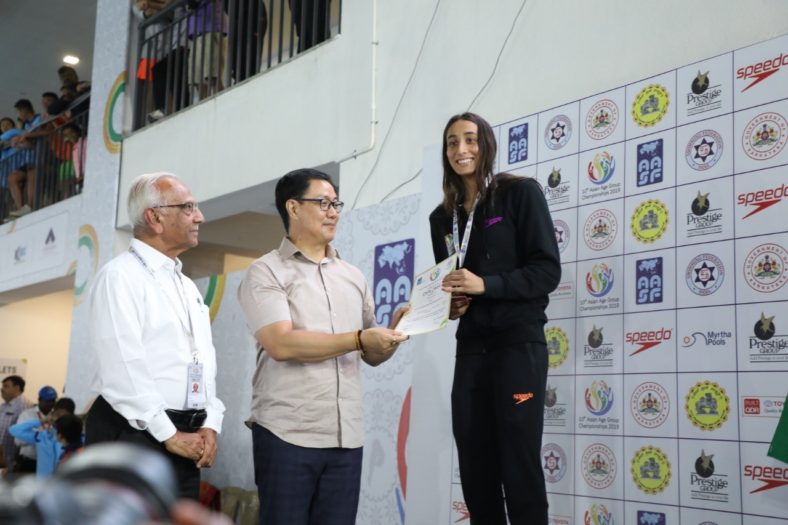 N.N.
Share input on your daily routine while training for championships & on a regular basis? How do you like to kick start your day?
M.N.
For the last 11 years, I've had the same routine in terms of my training. I wake up in the morning at 5 swims from 5:30-7;30 then go to the gym, after the gym I get some maintenance work or rehab done then lunch, I rest for some time, and again swim from 4-6. When I had school or college, tuitions I'd do that during the day after a morning swim.