N.N
You were the 1st female and 3rd Indian swimmer to qualify for #Tokyo2020 and gave an outstanding performance. Share the whole experience with WF followers & your fans.
M.N.
I've always dreamt of representing India at the Olympics since I started competitive swimming. I've always wanted to wear an India jersey and race. Finally, that dream came true in 2020. Although I still believe that it's just the beginning.
Olympics is the highest pinnacle of the sports were wonderful and intimidating at the same time.
It felt like the entire world had come together at the village. It was an amazing experience interacting with some of the top athletes of the world, dining with them, and commuting with them on the same bus. As Olympics portrays 'equality 'performance-wise I feel I could have done much better but the nerves and anxiety got the better of me. Overall it was a great learning experience for me both professionally and personally. I have definitely grown as a person.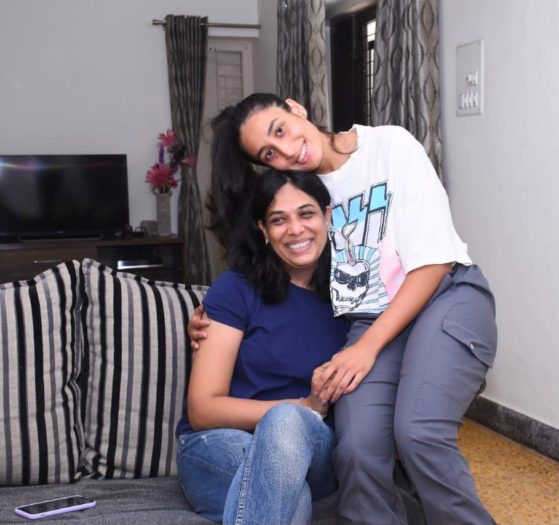 N.N.
According to you "Mom and I come as a package. She's played a major role in my success". Share a message for the most important person in your life.
M.N.
Yes, my mom and I always come as a package. She's always been by my side like a rock since I started swimming. She'd accompany me to all the competitions, training camps. I feel we both have lived the same journey. Whatever I have experienced, she has too because we've always been together. On race day, no one can ever make me feel the way my mom does. She keeps me relaxed, happy, and pumped up at the same time! She's my biggest strength and my confidant
N.N.
Upcoming future plans & goals.
M.N.
Next year is going to be a very hectic year in terms of racing. I'll be focusing on qualifying for the Asian games, commonwealth games, and world championships. I Will definitely work hard to bring laurels to the country.
To learn more, follow Maana Patel on: