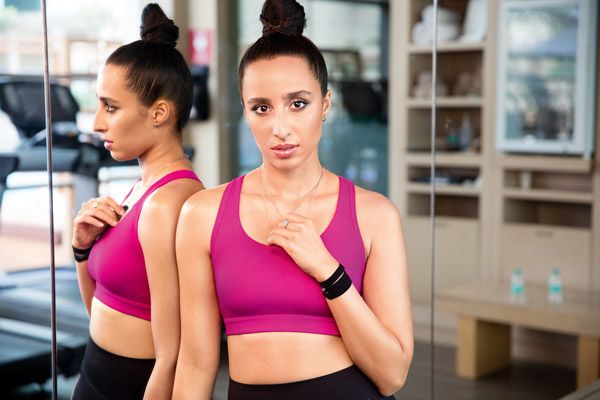 Ms. Namita Nayyar
Your favorite time to work out? How do you manage it when traveling?
Ms. Namrata Purohit
I love working out in the morning. When I travel I practice mat pilates, and if I'm traveling to another city where I can access a studio or try new fitness classes I sign up for that.
Ms. Namita Nayyar
You have a lot of celebrity clients, who is your personal favorite, and whose fitness journey do you like the most?
Ms.Namrata Purohit
I don't have a particular favorite. Each one of them is unique and fun! It's always a great experience and a good challenge to work on different people's fitness goals and journeys.
Ms. Namita Nayyar
Lastly, you have been part of Women Fitness India for the longest time please define Women – Fitness for our readers, and what do you think about being on our Digital cover?
Ms. Namrata Purohit
I think the most important as women, or human beings in general, is to accept ourselves as who we are and love each and every part of ourselves. Women's fitness (or just fitness) is much more than just how one looks, it's also about how you feel, how much one can do, energy levels, and mental well-being too. I understand we all might have some goals in our head or a certain way we might want our body to look, but no matter what stage of the journey I think it's very important to love oneself and be completely accepting of oneself.
I am very excited to be on the cover of the magazine! It's an honor and I feel grateful and blessed to be recognized, in this way, as a part of the fitness industry in India.
Know More About Namrata Purohit
This interview is exclusive and taken by Namita Nayyar, President of womenfitness.org, and should not be reproduced, copied, or hosted in part or full anywhere without express permission.