Ms. Namita Nayyar:
You are recently doing the role of Chandralekha, tell us about your character, and how did you prep for it?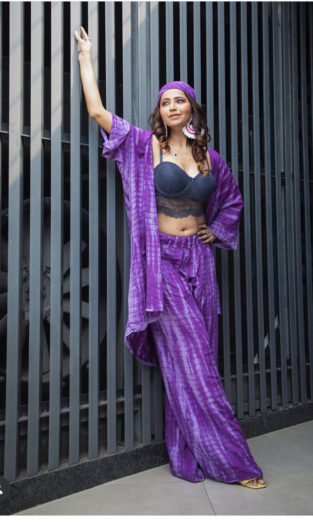 Ms. Ridheema Tiwari
The mysterious Chandralekha as Dakini is dark, devious deadly cruel & vicious on screen. She follows her gut and doesn't bow down in front of anyone. Getting into the skin of the character was purely intuitive as I explored more about the term Dakini in various mythological mentions and articles in ancient books and online too. Dakini's word can refer to what can be best described as a fierce-looking female embodiment of enlightened energy with a certain amount of spiritual development which can help Tantric initiate and attain enlightenment. Blessed with tantrik Vidya Chandralekha has performed several Kali Siddhi Sadhnas and Havans to fulfill her desires in the story. The unpredictable shades of Dakini have made the storyline very interesting and entertaining for the audience so far. It's definitely giving me penultimate thrills as an actor.
Ms. Namita Nayyar:
Being part of fiction shows, do you plan to explore reality TV as well?
Ms. Ridheema Tiwari
Yes, why not. Given a chance, I shall say a big Yes.