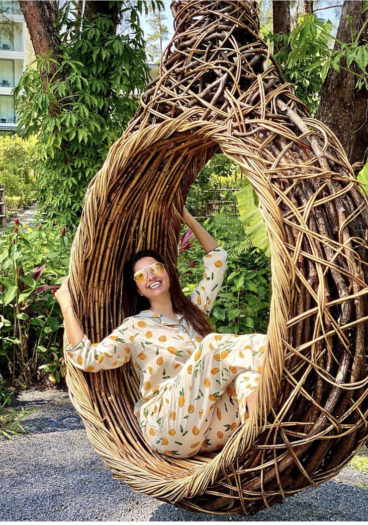 Ms. Namita Nayyar:
Women Fitness India talks about celebrity diets and fitness regimes, do you follow any special diets?
Ms. Ridheema Tiwari
The sun has a lot to do with our digestive system. When the sun rises our digestive system works well and when the sun sets the release of digestive juices also reduces. And, that is why one must eat their food before sunset as post-sunset meals are difficult to digest as our metabolism slows down. This is working well for me right now.
Ms. Namita Nayyar:
What consists of your fitness regime, how do you keep up with your mental wellness along with physical fitness?
Ms. Ridheema Tiwari
Being a consistently working actor I aim to have aerobic fitness, strength training, core exercises, balance training, and flexibility and stretching in my exercise plan. Obviously, I don't find so much time because I shoot every day. So The least I can dedicate is around 40 minutes minimum every day doing the above. You don't need to fit each of these elements into every fitness workout. But adding them to your regular routine can help you to have fitness for life. Also, diet and conscious eating play the most important role in looking fab.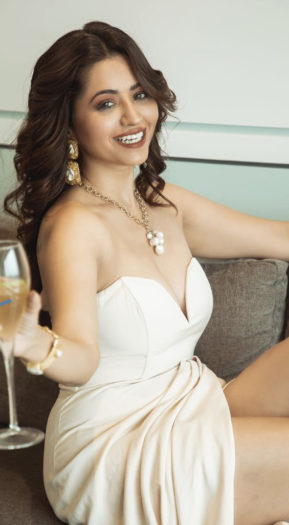 Ms. Namita Nayyar:
Lastly, message for @womenfitnessorg readers on what you love about the magazine and how you define Women's Fitness.
Ms. Ridheema Tiwari
I love Women Fitness org because they focus on the health of women primarily. They offer tips and advice on everything from how to lose weight to how to keep women fit and confident. It also provides information on the latest trends in fitness, Health, workout routines apparel, and accessories and features stories and interviews from fitness experts and celebrities – their secrets of weight loss, etc.
Follow Ridheema Tiwari's Journey