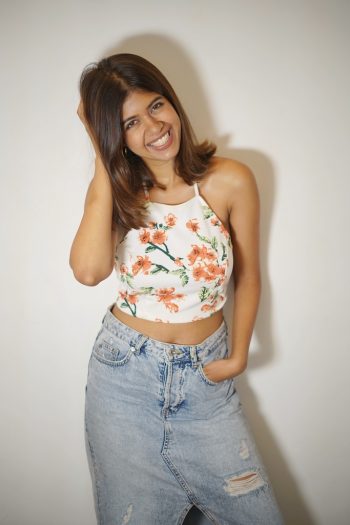 Ms. Namita Nayyar:
You achieved a huge fan following at a young age through YouTube what inspires you to make videos and how do you brainstorm about the topics?
Ms. Sejal Kumar:
It's creating new things and videos are a medium for it. I get a lot of my ideas from my followers, whether it's their feedback or comments. And when it isn't that, I just do the most random things, hoping they'll work. I think at this point, I trust my followers to be open to experiments and they trust me to deliver something they'll enjoy!
Ms. Namita Nayyar:
What are the key points to keep in mind while shooting a video for a blog or social media (YouTube)?
Ms. Sejal Kumar:
The length, structure, music, and clarity of idea are some key points. It's also important to be relevant because timing can make all the difference! Also, something that feels right intuitively!
Ms. Namita Nayyar:
Every person goes through moments of ups and downs, was there ever a time you thought of giving up this career or thought that it was not going as planned?
Ms. Sejal Kumar:
Sure, I feel like I am making a mistake with every move at least 5 times a day! But that is a price to pay when you follow an uncharted path and are trying to sink in your teeth into a new industry all together!