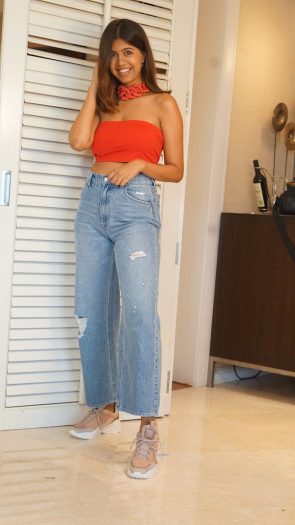 Ms. Namita Nayyar:
You are a big source of inspiration to the youngsters in our country, Give us 3 tips to grow a YouTube channel.
Ms. Sejal Kumar:
Focus on your content, consistency and connect with your audience!
Ms. Namita Nayyar:
Ananya Pandey recently started the So+ campaign against social media bullying and trolling, what are your views about it and how do you deal with social media bullying, trolling and hate comments?
Ms. Sejal Kumar:
It's all about what you choose to focus on. Of course I am not immune to the trolls and hate comments but just like you draw your mind away from petty issues in life, it is pointless to overthink things that stop you from being a happier person!
Ms. Namita Nayyar:
Women Fitness works with a goal to reach out to women all over the world providing them with best in health, fitness, nutrition, beauty & fashion. What do you wish to say about the website (​womenfitness.org​)
Ms. Sejal Kumar:
I think it is a brilliant initiative because it's so inclusive and so diverse. Instead of focusing on one particular part of fitness like weight-loss, the website enables mental health and wellness which is so empowering!
Follow Sejal's journey on:
This interview is exclusive and taken by Namita Nayyar, President womenfitness.org and should not be reproduced, copied or hosted in part or full anywhere without an express permission.
All Written Content Copyright © 2018 Women Fitness Org