This year Spring-Summer season has unveiled some bold and stylish designs. Some of the most influential decades have played a huge role in this season's fashion looks.
STREETSTYLE DRESSING
Trends: Nature inspired prints and dainty sheer
Fusing the Tibetan art and Indian textiles, Payal Jain explored the traditional jacquard techniques like 'Katrauan' and 'Kadua' in her collection titled the "Holy Script." Her collection showcased sheer and floral printed flowy maxi dresses in a colour palette inspired from the traditional Buddhist Thangka paintings.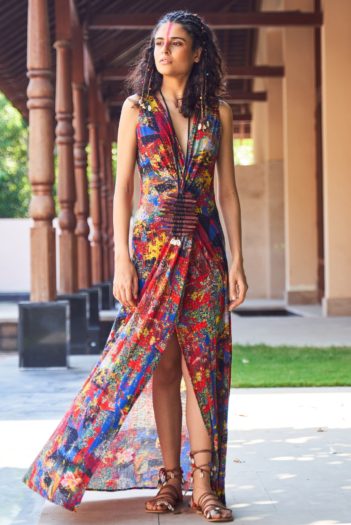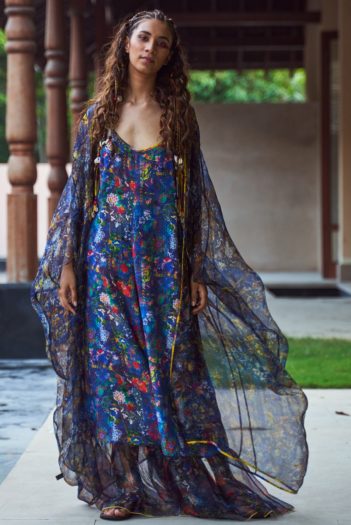 Archana Rao played with silhouettes, colors and embroideries in her collection – The Wildflower. Featuring flirty and fun tulle ruffle skirts, edgy Khaki trench coats and boiler suits, dainty sarees and elegant tea-length dresses with a corset, the entire collection was handmade from recycled and upcycled fabrics, sexy bikinis.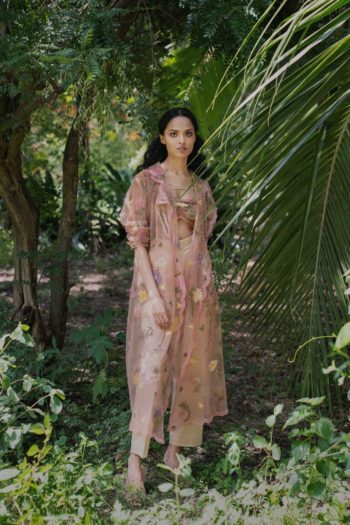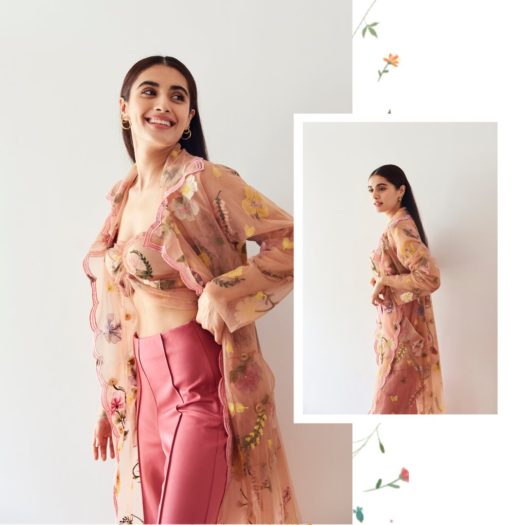 SUIT-YOURSELF WORKWEAR
Trends: Metallic Hues, Retro Polka Dots and Contemporary Co-ords
Titled "Mirror- Me", Dhi's collection brewed in the emotions and reflection of an individual. Comprising of chic and sophisticated separates, keeping in line with working from home, the collection spoke of the keyboard dressing.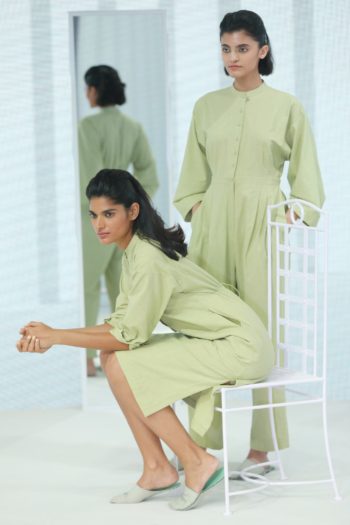 Gauri and Nainika's collection included a range of wartime inspired demure pencil dresses, wrap dresses with polka dots and shirt dresses. Vintage colour palette of scarlet red, bottle green and classic black took centre-stage to build the visual narrative.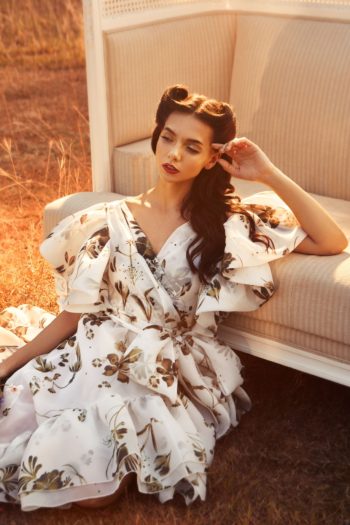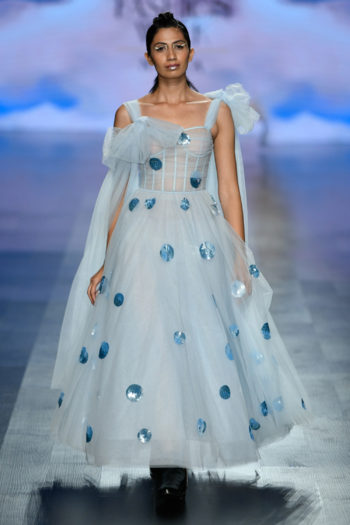 Tisharth by Shivani's collection "Connected" consisted of dresses and co-ord sets in unconventional designs, made specially for the modern woman.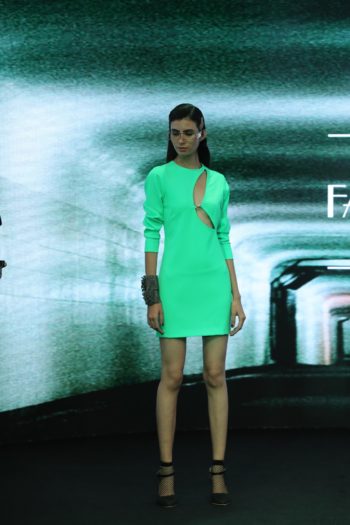 BRIDAL WEAR
Trends: intricate embroideries, Mughal inspired silhouettes
'Umme Rabab', the couture collection by Ashima Leena combined hand embroidery on textiles with classic AL Maharani silhouettes. Her collection featured longline jackets, peplums, circular lehengas, applique work and tassel detailed sarees, brocade dupattas with embroidered beads highlighted the AL legacy of fine craftsmanship.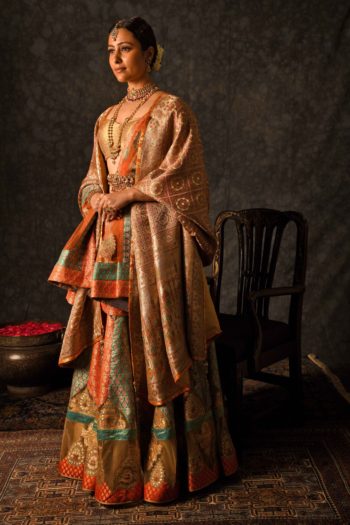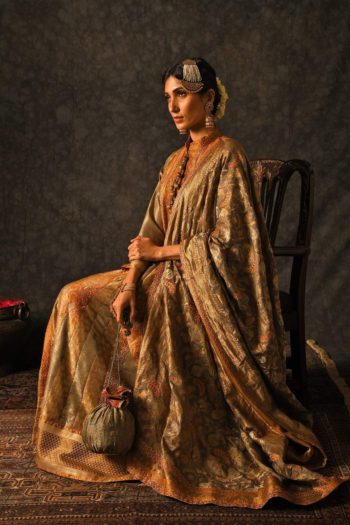 Pantone's complementing tones of Ultimate Gray and Illuminating Yellow fit perfectly into this season's mood. Abhinav Mishra's Mir collection presents the hues of kesar, mirch and haldi sold in ancient souks. Mixing these vibrant hues with his signature mirror work, the designer recreates a Pantone-approved palette sprinkled with chevron and floral prints.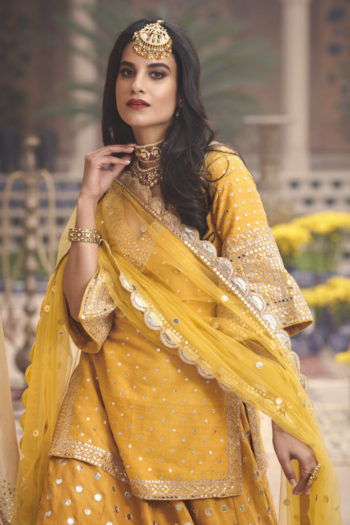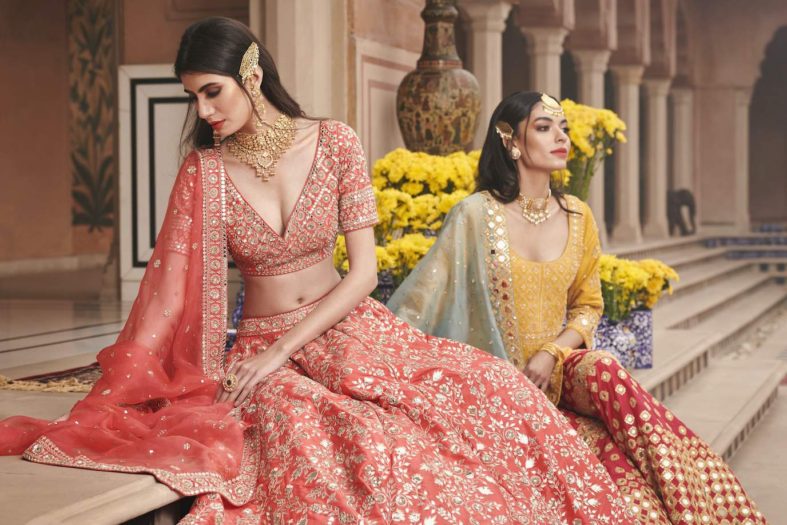 LOCAL AT HEART
Trends: Indian crafts and woven textiles
"She", Studio Virtues's latest collection spells out admiration for the ancient handloom technique of Mashru from Patan. Entailing robes, jackets, anarkalis, skirts, jumpsuits and comfort trousers, the ensembles are detailed with the Kutchi mirror work and include prints that are inspired from Ravi Verma's treasured paintings.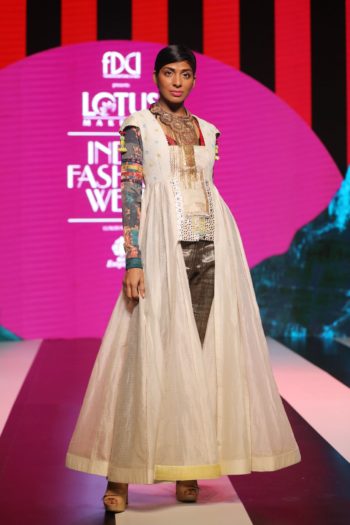 Abhishek Gupta's collection this year features sherwanis and kurtas lined with magnificent brocades detailed with traditional handloom techniques, fine appliqué and thread embroidery.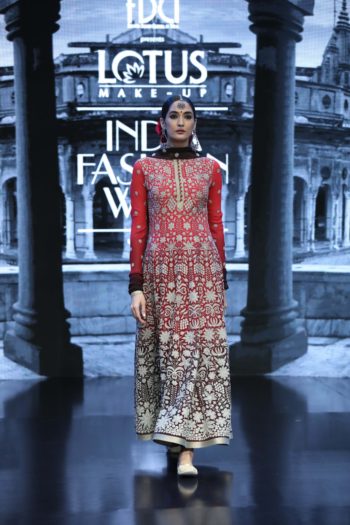 This year trend finds itself a dominant spot on Ekaya Banaras' new collection. Titled, Opening Night, the collection modernises heritage artistry with stripes and abstract line drawings and shot in a vintage theatre. The star of this show is a mathematically precise 'cut-work or Fekua' technique where the design is replicated across the textile and extra threads cut off. Watch out the mixing of thick and thin stripes on Banarsi silk lehengas, blouses and saris.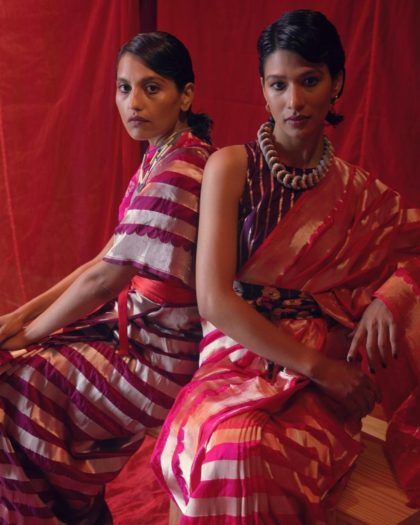 Brands To Look Out In 2021 This Spring Summer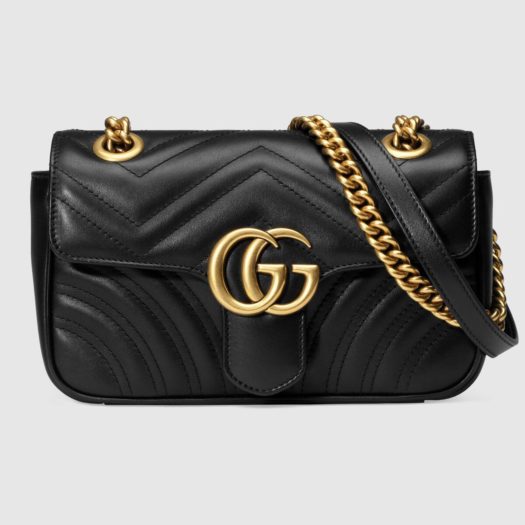 Brief about the brand: India's premium portal is transforming the way people view luxury fashion shopping. We wish to establish ourselves as the epitome of exemplary experiences by equipping our customers to avail of sophisticated products at an affordable price.
Indulge yourself with the best rates across the country with up to 60% discount available on all collections from premium luxury brands.
Where to buy:https://www.luxulo.inhttps://www.instagram.com/luxulo.in/
Founder's name: Aman Chowdary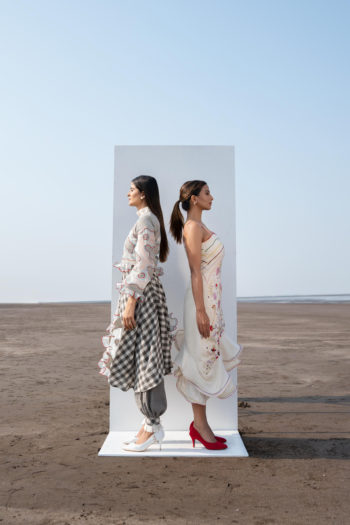 A brief about the brand- Sparsh is a luxury fashion brand based in Surat, Gujarat headed By Mrs. Seema Kalavadia, designer, founder of the brand, and creative celebrity stylist. The Women multi-tasks magically being a fashion stylist and having two brands at her hands, started with Sparsh which is more on traditional line, and later producing an Indo western chain called Sim's Designer Studio. The brand offers a huge range of Bridal, Western, Indo- Western Wear. Their patent store in Surat has become a platform to exhibit high-end fashion in contemporary statement pieces for fashion lovers internationally.
Their new collection theme- The latest theme is inspired by the post-pandemic phase And is named Aakansha, a ray of achieving The collection features outfits made from Organza silhouette, khadi pastel colors, floral embroideries, and checkered patterns on Western and Indo western designs made for today's dynamic women. Our latest range was most recently showcased at The Lakme Fashion Week
Where to buy- 206,canopus Mall, Ghod Dod Road, parel Point, Meghdoot Society, Surat 395007
Founders name- Ms. Seema Kalavadia, Founder of Sparsh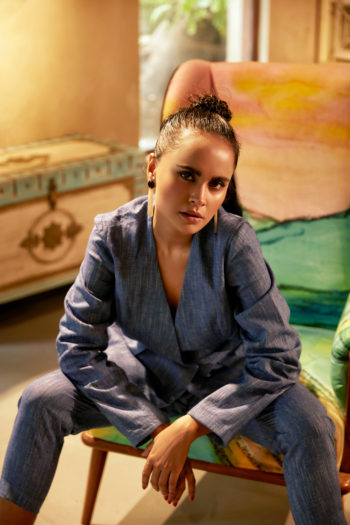 A brief about the brand- Disha Vadgama the label is the epitome of cult fashion where costumes are customs The brand DV takes up designs that connect with the heritage Indian textiles and crafts, translating them into today's contemporary wear. The label metamorphoses on account of the taste of the trend and state of mind at a particular moment.
Their new collection theme- Disha vadgama fashion designer from Ahmedabad launching her another label shafaaf.
Shafaaf by DISHA VADGAMA the premium khadi collection,Shafaaf is an effusive experiment that leads to the true essence and magical attributes of the brand khadi today. It leads to the organic, chic, and modern fashion movement, which reflects a Class apart appeal, heavenly and cherished canvas for couture.
Shafaaf brings to showcase Khadi Designs, Patterns, the weaving style, and luxury giving fashion a new waving trend, which we believe will be adopted by the fashion aspirants as trendsetters.
Where to buy- 19, Indus Park Society,Opp. Sundervan & ISRO near SPIPA, Jodhpur, Satellite,
Ahmedabad- 380015 Www.dishavadgama.com
Founders name- Disha vadgama, Fashion Designer