The 2023 Pantone color of the year has officially been announced and it is luxurious! Viva Magenta 18-1750, packs a powerful punch. It's a vivid, sensual, and joyous color leading us into 2023.
Pantone 18-1750 Viva Magenta "writes a new narrative" and "welcomes anyone and everyone with the same rebellious spirit", which is that of being "brave and fearless".
It is "…a pulsating colour whose exuberance promotes optimism and joy. Powerful and empowering, it is an animated red that encourages experimentation and self-expression without restraint; an electrifying, boundaryless shade that is manifestly 'out there' and is a stand-out statement."
According to Pantone, Viva Magenta — a "nuanced crimson red tone that presents a balance between warm and cool" — is a "hybrid colour" that straddles the "physical and virtual, evocative of our multi-dimensional world. Assertive but not aggressive, it is a carmine red that does not boldly dominate but instead takes a 'fist in a velvet glove' approach. Exuding dynamism, PANTONE 18-1750 Viva Magenta is a transformative red tone capable of driving design to create a more positive future."
You can create contrast by using lighter tones and letting the bold Magenta stand out on its own. This will help create a visual hierarchy.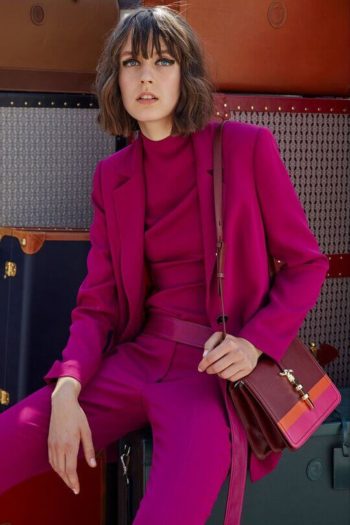 How to Wear Viva Magenta

Earlier this year, actor Nushrratt Bharuccha had slayed in this colour, wearing a co-ord piece from clothing brand House Of Fett.
Despite the fact that Viva Magenta is a bright and dynamic color, it can be used both as an accent and as the main color of the outfit. In the first case, use it in accessories, shoes, or jewelry, and in the second – in clothes.
A win-win option would be a tandem of Viva Magenta with the primary palette and close shades: scarlet, orange, and burgundy.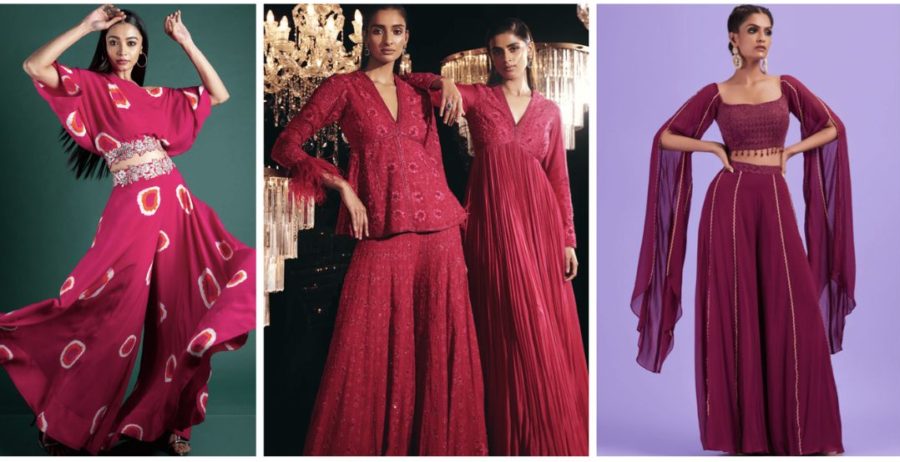 Try a monochromatic shade
Instead of wearing magenta on magenta, you can try layering Pantone's color of the year with other shades from the same color family. Pair your magenta shirts and blouses with pink skirts or pants, or vice versa for a casual look. For something a bit more dainty, you can also wear a magenta coat over a pretty pink dress like this Holly A-line Dress from Paperdolls.
How to Pair
Pairing Viva Magenta with neutrals is the easiest hack for anyone who prefers subtle looks and quieter color palettes. It also helps the Viva Magenta elements to stand out more, which is perfect if you want your Viva Magenta bags, accessories, or shoes to become the centerpiece of your outfit.
Suggestions for neutral colors to combine: crimson red, sandy gray, pale khaki, lilac gray, and others.
Let your makeup do the talking
Want another subtle way to incorporate Viva Magenta into your daily look? Try wearing this bold color on your lips instead! Add lipsticks in different shades of magenta and pink to your makeup collection for an instant splash of color to your overall appearance. Choose lipsticks with a creamy and non-drying formula like The Pinks from Fluffmatte, which have an airy and powdery light finish for a flawless but high-impact matte look.