A regular yoga practice can enhance your swimming technique by increasing strength and mindfulness. It can counteract the damage of repetitive movements by allowing the body to move in opposing ways.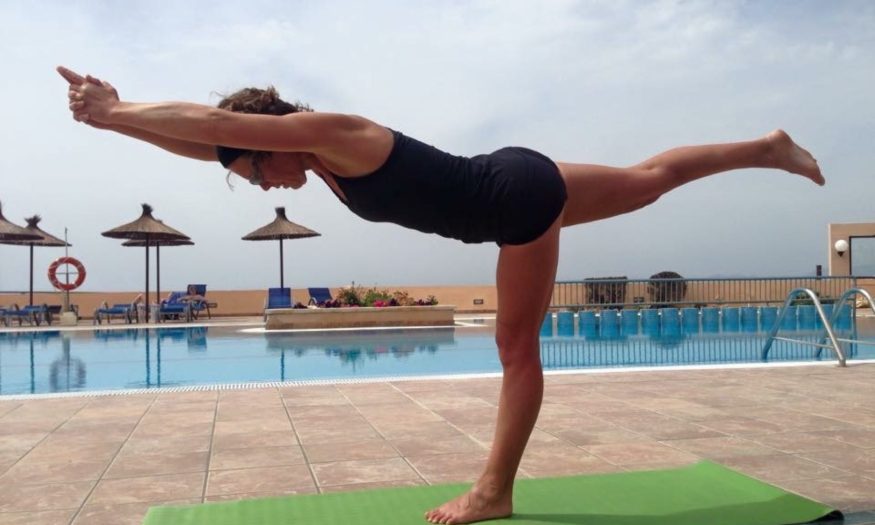 Yoga to Enhance Swimming
Improves Flexibility

The repetititive movements performed over and over and over again in the pool render our muscles tight, knotty and leads to limited function. Once this happens other local muscles are tasked to help complete the movement, opening yourself to the likelihood of injury, particularly the dreaded swimmer's shoulder.
Yoga, being a combination of dynamic and static stretching is highly effective at releasing muscular tension, while also encouraging mindfulness and focus on the movements.
While most yoga poses (or "asanas") require effort to control, meaning you will be mobilising warm muscles instead of sitting on a cold pool deck stretching muscles that are rapidly cooling.
Make you Stronger

For the casual observer doing yoga might not seem like it would develop strength.
Holding the poses will develop muscular endurance, challenges the stabilizer and core muscles important for swimming, and also improves overall, functional muscular strength.
Enhances Body Awareness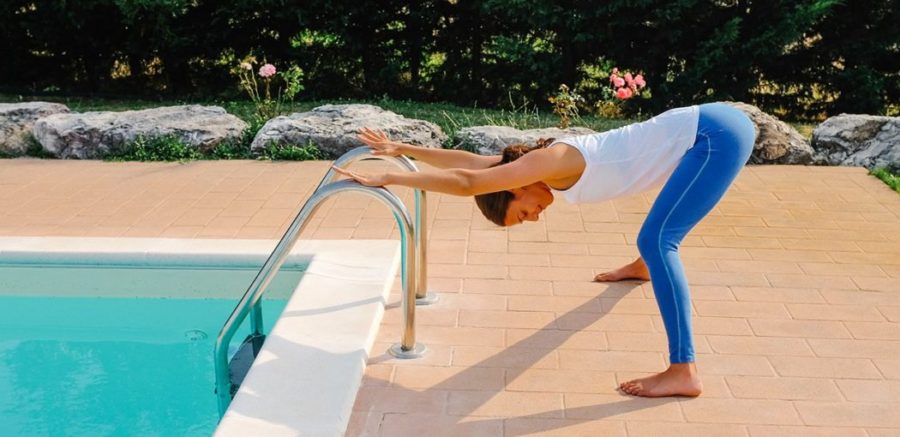 Doing yoga, and having to follow the instructions ("Pull your belly button into your spine" and so on) keeps you conscious of your movements and increases general body awareness.
The time spent on the mat gives you an opportunity to breathe with intention and work with the breath to develop efficiency.
Money Saved on Recovery

Swimmers don't just have to work hard at practice, they are in a seemingly never-ending battle between swimming workouts where they are racing to recover as fast as possible.
Yoga has been shown to decrease inflammation at the cellular level, helping to kick-start the recovery and restorative process that helps get you back to full capacity sooner than later.
Mental Benefits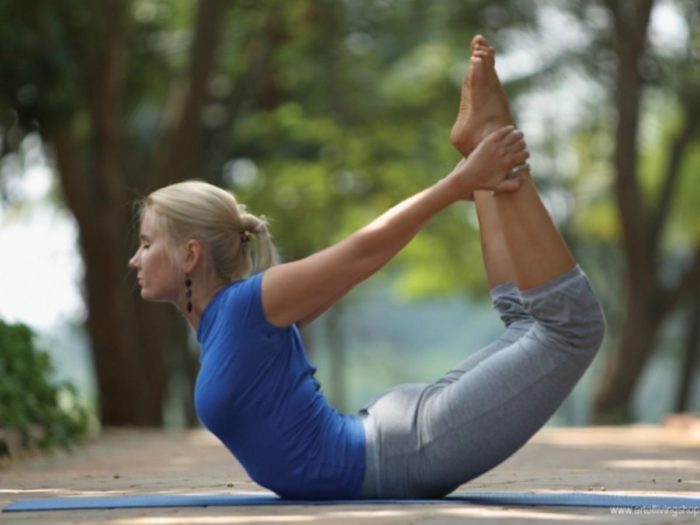 The most underrated benefits of yoga don't necessarily appear in your training log or on the scoreboard.
Doing yoga regularly has been shown to help you better regulate your emotions, something that can come in super handy in the moments behind the blocks at the big meet when your belly feels like it's going to explode from butterflies. Or when you are neck-deep in a tough set and are feeling frustrated and unmotivated.
It goes without saying that having better control over your emotions will benefit you outside of the pool as well, helping you to de-stress and keep things in perspective.
Injury Prevention

When there are imbalances in the body we leave ourselves vulnerable to injury. Although these are unique for each individual there are some imbalances that are commonly seen in swimmers.
A yoga practice designed for swimmers can help create better balance in the body and in turn be used as part of an injury prevention plan.
Through a swimming-specific yoga practice all of these areas are developed in a very purposeful ways.